Even $3.5bn from T-Mobile won't alter Nokia's outlook for the year ahead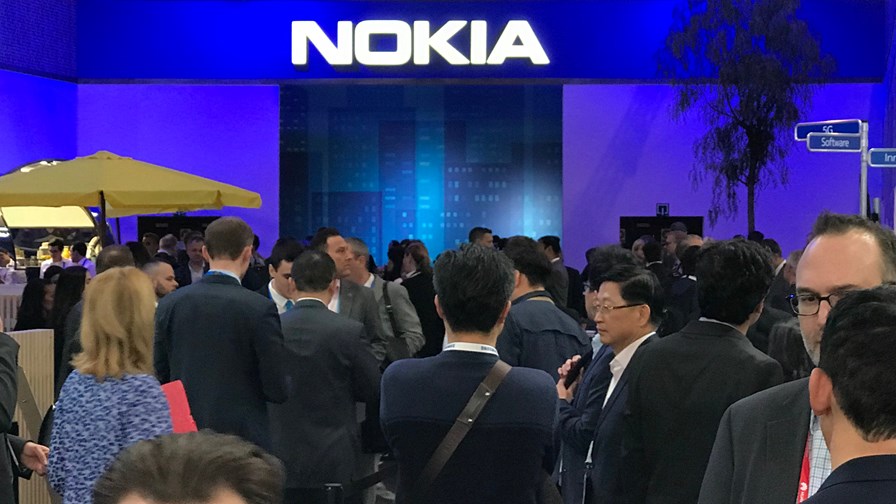 Nokia signs a €3.5bn multi-year 5G network agreement with T-Mobile
Will provide end-to-end 5G solutions for T-Mobile's nationwide network
The deal was already factored into its published financial outlook
Telcos demanding more innovation and for vendors to actually listen
$3.5 billion is a lot of money. Indeed, it's Nokia's largest 5G contract win to date and a vote of confidence in the vendor. But boy, does it need it. Last week's results for the second quarter were generally regarded as "disappointing"; the lower sales were pretty much in line with expectations, but margins were weaker than predicted. Q2 sales were down 6 per cent year-on-year at €5.3 billion, whilst operating profit fell 42 per cent to €334 million (even worse, operating profit for Nokia's Network business, which generates the vast bulk of its sales, were down 83 per cent year-on-year).
Despite this, CEO Rajeev Suri was upbeat about the rest of the year, saying: "We expect market conditions to improve further in the second half, particularly in Q4, Nokia's seasonally strongest quarter, and as 5G accelerates significantly."
He added: "Our view about the acceleration of 5G has not changed and we continue to believe that Nokia is well-positioned for the coming technology cycle given the strength of our end-to-end portfolio. Our deal win rate is very good, with significant recent successes in the key early 5G markets of the United States and China."
T-Mobile 5G deal
This week's deal with T-Mobile is evidence that 5G infrastructure spending is underway, although questions remain about levels of spending and timings. Under the new agreement, Nokia will help build T-Mobile's nationwide 5G network with 600MHz and 28GHz mmWave 5G capabilities compliant with 3GPP 5G NR standards. T-Mobile will use multiple products across Nokia's 5G technology, software and services portfolio, including commercial AirScale radio platforms and cloud-native core, AirFrame hardware, CloudBand software, SON and 5G Acceleration Services.
Key Quotes:
"We are all in on 5G," said Neville Ray, CTO at T-Mobile. "Every dollar we spend is a 5G dollar, and our agreement with Nokia underscores the kind of investment we're making to bring customers a mobile, nationwide 5G network."
"This is a testament to our companies' strong and productive working relationship," said Ashish Chowdhary, Chief Customer Operations Officer at Nokia, "one which has produced several important technological milestones in recent months, and which now allows us to make 5G a commercial reality."
Harsh Reality:
"Nokia is enabling the infrastructure for 5G and IoT to transform the human experience" – this is the boilerplate footer found on all recent press statements from Nokia. All very warm and comforting, but the real objective of Nokia is to make money for its shareholders. Yes, the company has a healthy cash to debt ratio, but it is still battling for top-line growth.
And in case you think this deal will improve Nokia's recently published financial and trading outlook for this quarter, think again – it was already factored into last week's announcement. The company had to put out a supplementary release today to make this absolutely clear:
"The outlook provided in the Nokia Financial Report for Q2 and Half Year 2018 issued on July 26 fully included the expected impact of the agreement with T-Mobile, and thus is not affected by today's announcement."
Where's the innovation?
So why can't what is arguably the most innovative of all the "legacy" telecoms vendors generate more sales and better margins? The telcos are crying out for innovation – they are desperately in need of new technology and business models that will significantly change the pricing dynamics of their networks. Heck, they've even leaped into the open source software and open hardware market – something that was utterly unthinkable a decade ago.
There are many ideas and suggestions out there as to why Nokia is not doing better – many concern the telco customers and other external factors. But if we focus just on Nokia itself, one of the issues that leaps out is that Nokia – just like its peers – is not marketing the feature innovations that it develops (and with Bell Labs, it has access to some of the smartest brains in the business). Yes, telcos are more than happy to try and bash their legacy vendors down on price with the threat that "we can always go to Huawei" and their ridiculously low pricing. But is this really a low cost game? Do we really want a race to the bottom? We are constantly hearing that telcos are looking for new networking paradigms, but simply can't find them at their vendor partners.
The answer could well be down to culture. Today's Nokia is an amalgam of various companies: NSN, Lucent, Alcatel, who in turn are the product of other acquisitions and mergers. Just how deep-set are the old cultures and mentalities; how much internal competition still exists? And in this environment, can the true innovators at the likes of Bell Labs and Nuage shine and show their promise?
Back in the 90s, Nokia was open and honest, happy to be "one of the gang" (who remembers the great open door parties at the early GSM events and old ITU shows?). Then it abruptly changed. Today, the "we know our customers and what they want" attitude still prevails throughout the industry, even though it is simply wrong – legacy vendors aren't listening to what their telco customers really want – the telcos keep telling us this fact.
One $3.5 billion contract deserves to be celebrated, but it doesn't change the game – it's merely keeping the wheels turning. Nokia, and the wider industry, need many more. 5G is not the single solution; we need more innovation and we need it delivered much faster.
Email Newsletters
Sign up to receive TelecomTV's top news and videos, plus exclusive subscriber-only content direct to your inbox.