European Commission launches 5G PPP Phase 3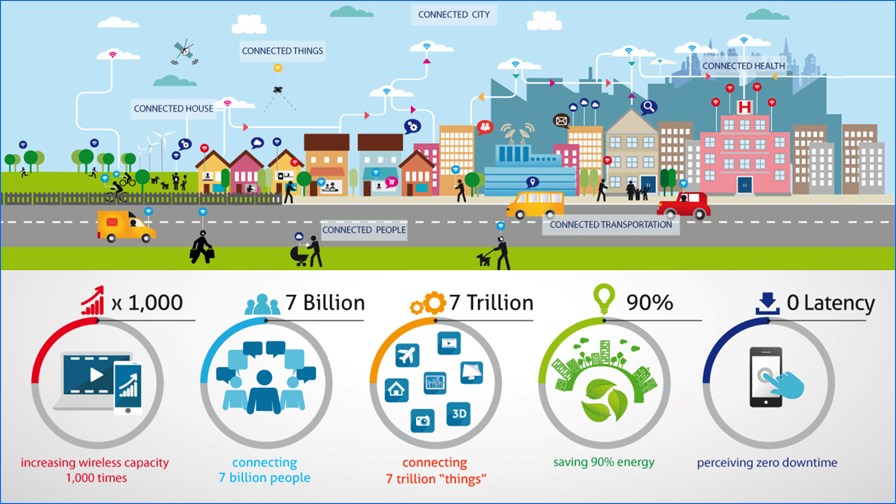 Third and final phase of the €4.2 billion EC project
Now looking at E2E validation of 5G project KPIs and technology
Aid the development and rollout of a 5G platform across Europe
Three new projects receive more than €50 million of EC funding
At the EuCNC conference in Ljubljana today, the 5G PPP launched Phase 3 of its European initiative, announcing three new projects that will come on stream from next month. The 5G PPP is a research programme, funded by the European Commission (EC) and private industry through a public-private-partnership, to create European leadership in 5G technology. As part of EC's larger Horizon 2020 project, the 5G PPP is investing more than €4.2 billion (of which up to €700 million is from public investment, the rest from private funding)
Phase 1 performed fundamental research for 5G networks, Phase 2 used those technologies for the digitisation and integration of vertical industries, and Phase 3 will now address the development and rollout of a 5G platform across Europe. The three new 5G PPP projects are 5G EVE, 5G-VINNI and 5GENESIS, and were selected from 16 submissions.
5G EVE: the goal is to create the foundations for a pervasive roll-out of end-to-end 5G networks in Europe. 5G-EVE supports this transition by offering facilities to vertical industries and other 5G PPP Phase 3 projects to validate their network KPIs and their services.
5G-VINNI: the project intends to accelerate the uptake of 5G in Europe by providing an end-to-end facility that validates the performance of new 5G technologies by operating trials of advanced vertical sector services.
5GENESIS: the "Genesis of 5G" has entered the experimentation phase, working to validate the 5G network KPIs and verify the 5G technologies with an end-to-end approach. A key challenge is to integrate all the highly diverse results and technologies from EU, global as well as internal (corporate) R&D projects, to put together the 5G picture and unveil the potential of a truly full-stack, end-to-end 5G platform.
The 5G PPP intends to use these three large-scale structuring projects to create a pan-European large-scale 5G test platform for a number of vertical use cases.
"We expect this platform to be largely used to build the 5G case with vertical industries, and we very much encourage a multiplicity of industrial sectors to use it for validating 5G technology in the context of their specific use case and business model," said Bernard Barani, from the EC's DG CONNECT. "This will pave the way towards the more extensive 5G deployment actions that the Commission intends to support under the next Multiannual Financial Framework."
Six project proposals for "5G for cooperative, connected and automated mobility (CCAM)" should be announced in August this year. There remains an open 5G-PPP call for "Advanced 5G validation trials across multiple vertical industries" with a deadline of 14 November 2018. Interested parties should contact the 5G PPP.
Email Newsletters
Sign up to receive TelecomTV's top news and videos, plus exclusive subscriber-only content direct to your inbox.