Ericsson gets carried away over 5G field trials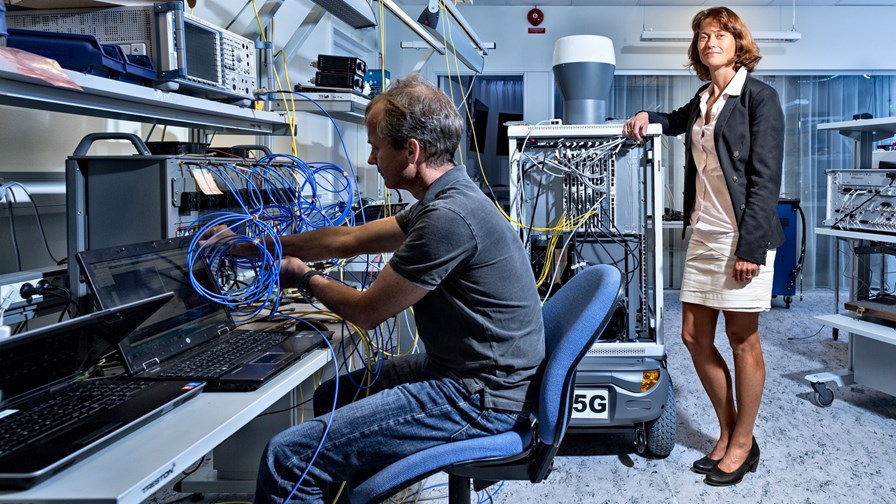 Phase Two of Ericsson's Radio Test Bed work
Carry-on sized 5G Radio Prototypes
NTT Docomo to use the devices in trials in 2016
Incorporate beamforming and MU-MIMO technologies
Those cabinet-sized 5G radio prototypes are already shrinking in size, even though we are still years away from commercial standardised services. Ericsson has announced that it has now manufactured luggage-sized prototypes, perfect for those carry-on trips to its operator partners.
Called, quite simply, "5G Radio Prototypes", these portable units are the product of Phase Two of Ericsson's 5G Radio Test Bed work. They include multi-user MIMO (MU-MIMO) and beamforming functionality, that operators can deploy in live outdoor and indoor network environments and across multiple sites for testing and field trials. In fact, Ericsson says its equipment will be used in field trials from early next year. Japan's Docomo will be one of the first to receive the units, and is already using the 5G Radio Test Bed for its very early trials.
"We are pleased to take the next step toward testing in realistic network environment," said Seizo Onoe, EVP and CTO of NTT Docomo. "Tokyo Olympics and Paralympics will be a great opportunity to propose many different use cases of 5G, which will be launched on 2020. We expect that this would lead to even further opportunities. Ericsson's 5G Radio Prototypes will help us to gain insights into the potential for 5G in our network environment and market, to open up new possibility to enable new services for our customers and partners."
The new 5G Radio Prototypes use the technology innovations enabled by the lab-testing and live outdoor and indoor testing from phase one of the Ericsson Radio Test Bed. The prototypes can integrate with Ericsson's NFV applications to enable network-wide slicing, addressing the diversity of 5G network use cases.
"In order to be ready in such an aggressive time frame, it's high time testing move into real world environments for practical application," said Arun Bansal, SVP and Head of Business Unit Radio at Ericsson. "These new 5G Radio Prototypes are the size of a carry-on and weigh less than 20kg. As a leader in standardisation, it's important for us to be able to contribute with hard data rather than just theoretical discussions."
The radio access prototypes integrate with cloud-based network slicing, with the ultimate aim of providing differentiated services for consumers, enterprise and industrial IoT applications. The outdoor radio design incorporates 64 radio chains and 128 antenna elements in a compact, pole or wall-mounted form factor. MU-MIMO enables the device to support many users with the same spectrum, in one sector of a cell site, while beamforming supports higher frequency bands, enabling increased capacity and reduced energy consumption.
Email Newsletters
Stay up to date with the latest industry developments: sign up to receive TelecomTV's top news and videos plus exclusive subscriber-only content direct to your inbox – including our daily news briefing and weekly wrap.