Don't dismiss 5G as industry hype; it has far-reaching implications for the established telco players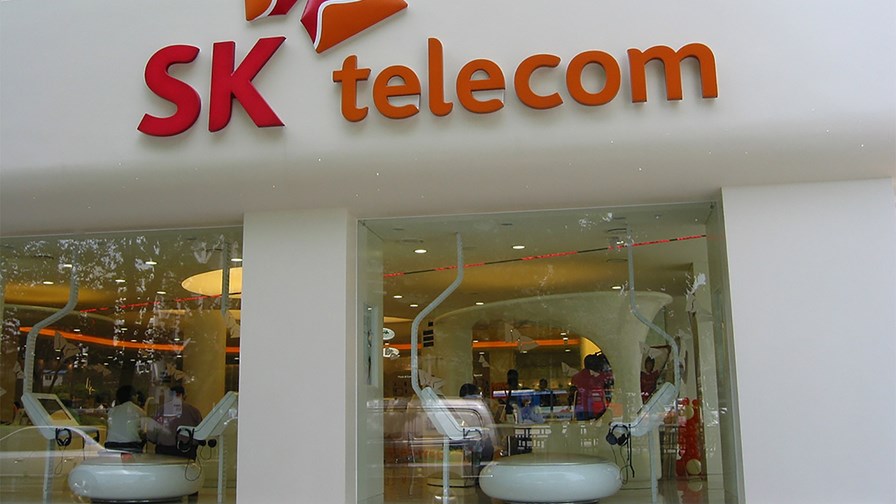 After 3G, there were loud calls to end the "generational" updates to mobile technology and instead proceed in a more gradual, evolutionary manner. But the term 4G stuck, despite the fact that the only surviving and prospering air-interface technology on the market is LTE. Now, with 5G on the horizon, we're hearing the same calls.
But this time it's different. Yes, mobile technology shows every sign of having to develop in a generational manner, with 10 years or so development work between each major new upgrade, and a decade to sort out new harmonised frequency bands. But with 5G it's not just the air interface that will improve. In fact, 5G is about more than technology – it represents an opportunity for new vendors and providers to play a leading role in shaping the mobile sector from 2020 onwards, disrupting business models and eco-systems, and potentially proving a major threat to some of the more established players of today.
For example, the recent announcement that Apple had joined the NGMN Alliance raised a few eyebrows – a company notorious for not playing nicely with the telco establishment is suddenly at the heart of its future standards work. Perhaps last week's unveiling of its soft SIM gives us some insight into Apple's long-term thinking here.
Then there's Intel, who for so long has been championing the lost cause of WiMAX. Intel is now on the Board of Governors of the 4G Americas association, and will no doubt look to leverage its expertise in NFV in 5G architectures. Look further and you will find other rather surprising companies positioning themselves for a more active role in the mainstream of next-generation mobile development.
There is every chance that 5G will see a splintering of technical standards – a closely linked framework of different interfaces and architectures each suited to a specific purpose, from cellular down to IoT, and supporting different frequency groups up to the new 60GHz band (current estimates suggest 5G will require about 2,000MHz of bandwidth, which is why the ITU is reviewing a large number of new candidate frequency bands). Just so long as these platforms are all linked within a common standards framework and services are interoperable.
This week, Korea's SK Telecom announced a 5G partnership with Samsung and released a comprehensive white paper outlining the telco's view on what 5G could bring. It was compiled by its Network Technology R&D Centre and provides an excellent primer for the broad possibilities of 5G. The Korean government has also set up its "Creative SG Mobile Strategy", under which it presented a rather diverse mix of social networking, stereoscopic imaging, intelligent services, ultra-high speed data rates, 4K TV and holograms as its core services.
It sees a two-pronged developed for 5G – a continued evolution of LTE-A via the 3GPP standards group and its Technical Release updates, and a revolutionary new approach that could create a completely new architecture. During this current pre-standardisation phase, every telco and vendor has its own set of ideas as to what should be covered by new 5G work. For SK Telecom, the key requirements are:
User Perspective: data speeds 1,000 times as fast as LTE, with ultra-low latency response time of less than a few milliseconds;
Performance Perspective: accommodate 1,000 times more devices and traffic and secure seamless connectivity;
Architecture Perspective: software-based structure, real-time data analysis with intelligent and personalised services;
Operation Perspective: more than 99 per cent network availability and reliability, with self-healing and reconfiguration;
Management Perspective: a 50-100 times higher energy efficiency as LTE with low-cost infrastructure and devices.
The news earlier this week that the European Union was working with Japan to help ensure 1Gbit/s connectivity for every spectator at the Tokyo 2020 Olympic Games was met with some degree of incredulity – with 80,000 seats in the stadium, that's a huge amount of bandwidth. Yet SK Telecom also believes guaranteeing 1Gbit/s speeds to every user, anywhere, is feasible. It suggests that 5G networks must provide a peak capacity of at least 50Gbit/s downlink per cell site, with 25Gbit/s uplink.
If this can indeed be achieved, then 5G promises far more than an evolutionary upgrade to our current cellular services – it creates an environment where fully immersive experiences will become possible. Now you start to realise why Facebook paid $2bn for AR company Oculus. If we are surrounded by ultra-high speed links, low latency and massive connectivity, then 4K real-time video and holographic/VR services become a practical possibility.
We can't emphasis this enough: the work being undertaken now to create a global 5G system will lead to a complete repositioning of mobile services. Will today's telcos be part of it? Yes of course, but they won't have it all to themselves. 5G represents a whole new playground for innovative new services and disruptive business models. What we are unlikely to see is a standards war, and instead we should see the major players fighting for a louder say in the process. 3G proved divisive, with many big names losing out; that's unlikely going to happen again.
But first the industry needs to agree on the parameters of 5G and put the standards in place. Then we can sit back and watch the innovation happen. 5G isn't hype; it will prove to be the most disruptive and yet creative phase seen by the mobile industry since the advent of GSM.
Email Newsletters
Sign up to receive TelecomTV's top news and videos, plus exclusive subscriber-only content direct to your inbox.