Countries in the Americas need to step up their support for 5G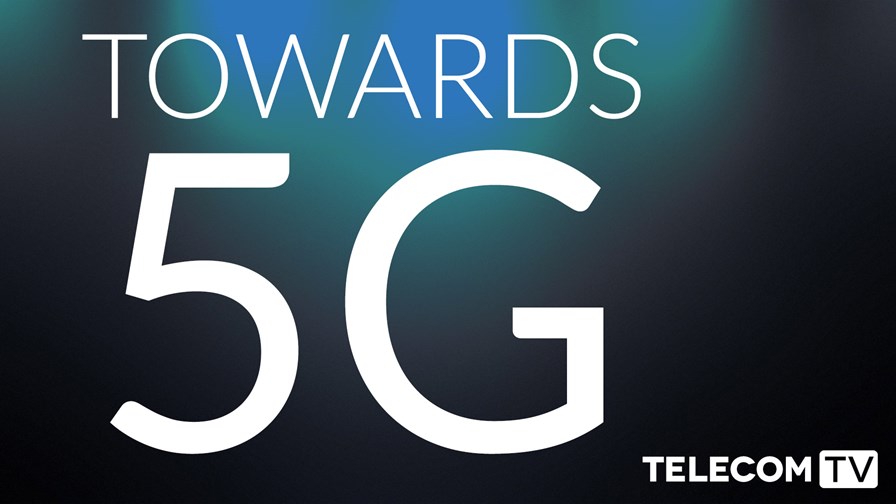 White paper from 4G Americas sets out 5G requirements
Calls on region to invest in 5G research
LTE development through to 2018
Warns there will be a break in backwards LTE compatibility
The 4G Americas trade association has published a white paper on 5G technology evolution recommendations, which is a follow-up to and expansion of its previous study on 5G recommendations. The document examines the 5G market drivers, use cases, requirements, regulatory considerations and technology elements, and aims to address these challenges from a North American perspective.
"With 3GPP and ITU's planning for 5G and the upcoming WRC-15 meeting, it's important for the wireless industry to provide key recommendations for an efficient 5G end-to-end system which includes major technology steps both in the radio access network and core network," said Brian Daly, Director of core network and government/regulatory standards at AT&T, and co-leader of the work group that authored the white paper.
The document covers the following areas:
5G market drivers and use cases;
the co-existence of the LTE ecosystem with 5G;
the requirements and regulatory aspects (such as low latency, high throughput, mobility on demand, high reliability and resiliency and network flexibility);
potential technologies for 5G (including packet core, RAN and aspects applicable to end-to-end 5G systems);
the spectrum aspects associated with 5G networks including both licensed and unlicensed spectrum options.
Interestingly, whilst the paper covers the usual collection of likely use cases, focused on vertical markets, it also touches on the issue of PSTN "sunsetting" – which is scheduled to begin in North America prior to 2020 and the expected launch of 5G. Therefore, it says the 5G ecosystem must also serve today's landline needs; exhibiting the same levels of reliability and robustness. This also fits with the belief that 5G will incorporate "mobility-on-demand" to simplify the packet core and make it scalable. Unfortunately, that's all the whitepaper had to say on the subject, and we look forward to this scenario being fleshed out and developed soon.
It does, though, provide a concise (at 56 pages) yet comprehensive look at the state of the 5G discussions today and is a useful backgrounder. It concludes with seven recommendations for the Americas market:
5G definitions must include the entire ecosystem – not just the air interface, but also devices, transport and the packet core;
Its development should not be rushed – there should be global harmonisation under a single framework and time must be allowed for true advances of technology, feasibility studies, standardisation and product development;
It is critical that the countries of the Americas invest in 5G research (i.e. don't leave it to Europe and Asia to do all the work and reap the financial rewards);
Don't get too hung up at this stage debating what 5G is;
5G planning should consider all major technology advances on the road to 5G;
Wherever feasible, features being discussed as 5G requirements should be implemented as LTE-Advanced extensions before the full 5G is available, which it says will also give time to recoup investment in 4G; and
Whilst there are on-going enhancements in LTE-Advanced that will continue through 2018, it must be recognised that significant breakthroughs in new radio transmission interfaces for 5G may be accompanied by a break in backward compatibility.
The Americas market is already playing catch-up with 5G – it wasn't that long ago that it was happy to focus on LTE, recouping its investment in 4G before worrying too much about 5G. Indeed, even the chairman of 4G Americas as recently as March this year stated: "I don't want the industry to believe that we're desperate for 5G to happen tomorrow. There's massive capability in the LTE networks." That was Neville Ray, who is also CTO of T-Mobile US.
Whilst this new white paper makes it very clear that research into 5G must be a priority for the region, and that we should move on from a semantic-based debate on what 5G is or could be and instead become more involved in the development of the standard, it can't quite shake off the need to justify the region's LTE investment. There is a growing concern that the Americas region will be some five years behind Europe and Asia on 5G rollout. That's not ideal, but a bigger threat is that companies and organisations within the Americas region lose out on technology development and the critically important essential patents that will underpin the telecoms network of 2020 and beyond.
Email Newsletters
Sign up to receive TelecomTV's top news and videos, plus exclusive subscriber-only content direct to your inbox.