BT takes to the skies for remote coverage trial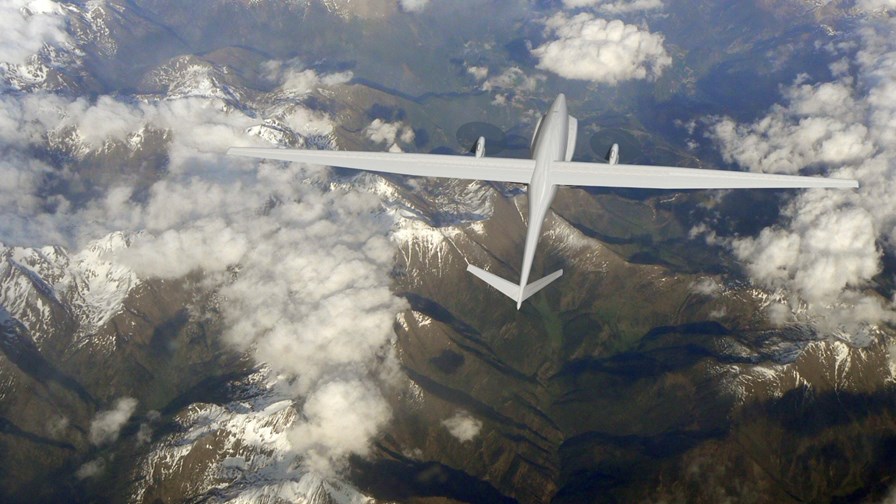 BT is exploring ways to provide mobile coverage in remote areas
It is already working with satellite partner OneWeb to extend its service reach
Now it is testing technology from Stratospheric Platforms
The UK-based startup has developed an antenna system that can be housed on high-altitude platform station (HAPS) aircraft
BT has teamed up with Cambridge, UK-based Stratospheric Platforms to test whether high-altitude drones can effectively deliver 4G and 5G connectivity to customers in hard-to-reach locations.
The project, which has received about £320,000 in funding from Innovate UK (the UK's national innovation agency), will involve the trial of "innovative" phased array antenna technology created by Stratospheric Platforms, which develops mobile communications networking systems that can be mounted on high-altitude platform station (HAPS) aircraft.
For the initial trial, the antenna system will be mounted on a tall building at BT's research and development (R&D) headquarters at Adastral Park in the UK and connected to its Open RAN test bed, the operator noted in its statement unveiling the move.
BT's aim is to develop a secure HAPS communications system that can interconnect with its 5G architecture and extend the reach of BT's mobile data services into areas (such as mountains and out at sea) that are hard or impossible to reach with regular terrestrial networks.
The antenna technology developed by Stratospheric Platforms, which boasts German telco Deutsche Telekom as its main investor, pledges to offer "uninterrupted 4G and 5G connectivity direct to consumer smartphones" from a HAPS platform via 500 individually steerable beams that can provide connectivity at speeds of up to 150Mbit/s across areas as wide as 140km or 15,000 square km (which, according to BT, equals the average footprint of 450 terrestrial masts).
The operator also notes that the HAPS-mounted antenna approach offers "significant cost and energy savings" when compared with terrestrial cellular network systems, as both the phased array antenna and the flight platform are powered by hydrogen, which means they are not reliant on solar power, create very low volumes of noise and emit non-polluting pure water vapour, ensuring that environmental impact is minimal.
According to the UK operator, the sectors that stand to benefit the most from the "transformational opportunities" of HAPS are transport, maritime security, agriculture, and search and rescue operations. Another use case could be as "a fallback" for terrestrial networks in cases of emergency, such as natural disasters.
In March 2022, Stratospheric Platforms claimed to have achieved "the world's first 5G transmission from the stratosphere" in partnership with Saudi Arabia's communications authority, the Communications and Information Technology Commission.
This isn't BT's first effort to provide mobile coverage to hard-to-reach areas using non-terrestrial solutions as it already collaborates with satellite communications service provider OneWeb.
- Yanitsa Boyadzhieva, Deputy Editor, TelecomTV
Email Newsletters
Stay up to date with the latest industry developments: sign up to receive TelecomTV's top news and videos plus exclusive subscriber-only content direct to your inbox – including our daily news briefing and weekly wrap.