BT boasts rural backhaul breakthrough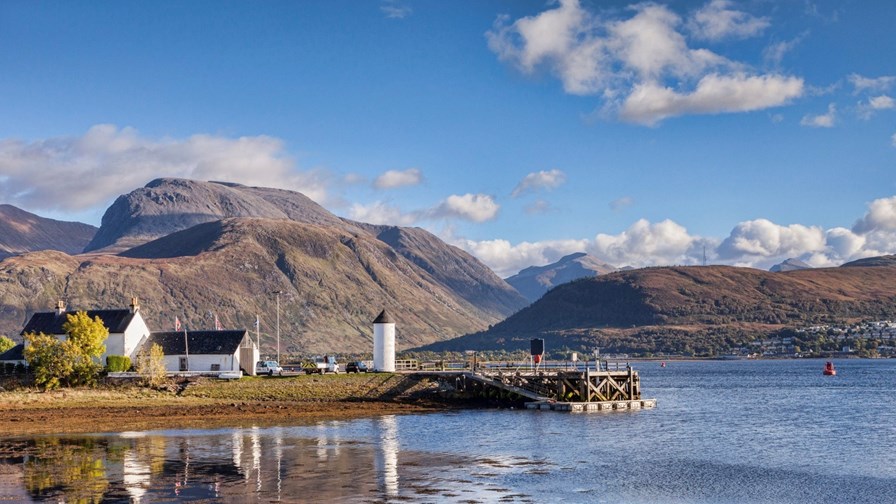 BT is expanding its service coverage, including 5G, in rural areas
It has been beefing up its backhaul connectivity, including 10Gbit/s fibre links
But some mobile sites cannot be reached by fibre or even microwave for backhaul
Now BT is ready to connect a site to OneWeb's satellite constellation
As part of ongoing efforts to broaden and improve its mobile broadband connectivity outside urban areas across the whole of the UK, BT has been investing not only in its radio access network (RAN) capabilities but also beefing up the all-important backhaul network links that connect its cell sites to its metro, regional and backbone data networks. And now it is ready to make commercial use of its relationship with low-earth orbit (LEO) satellite network operator OneWeb to improve the backhaul links to remote rural mobile sites that cannot be reached with fibre or microwave backhaul links.
During a media and analyst briefing in London this week, a number of senior BT executives, including group chief security and networks officer Howard Watson, provided an update on how the operator is improving its coverage and service quality in rural and other hard-to-reach areas. As part of those efforts, and to meet its pledge of covering the whole of the UK with a 5G signal by the end of 2028, BT's consumer division, EE, has been upgrading mobile sites in more than 500 small communities to enable 5G services and is now expanding into national parks and other popular tourist areas. For the full details, see EE announces 5G expansion as part of fresh drive to improve rural connectivity.
But to ensure its customers get an acceptable quality of service in all areas, the operator has been beefing up the backhaul links to its mobile sites to ensure there is plenty of data network capacity to its radio access network sites, of which BT has 19,500 across the UK. Watson noted that 5,100 of those sites now have 10Gbit/s fibre backhaul links.
But not every site can get that kind of link. Andy Sutton, distinguished engineer and principal network architect at BT, said microwave still plays a major role but, even in those instances, the connections are under pressure as "we've identified requirements, driven by topology, for up to 5Gbit/s on traditional point-to-point microwave radio systems".
But even microwave can't reach every site that fibre cannot, and in the most remote areas, satellite connectivity is sometimes the only option for data traffic management.
And this is where OneWeb comes into play. Currently, where BT uses satellite connectivity for backhaul, its sites are connected to geostationary satellites, but these are further away from the earth and have limited bandwidth and latency capabilities. The OneWeb constellation, though, is nearer the earth, is newer and can provide better data connectivity with lower latency.
Sutton said a successful test was completed just last week from BT's labs in Bristol that connected a mobile base station to the operator's core network via a OneWeb satellite and an earth station, and that they will "be rolling that out to a live base station site very soon".
That site is in the English county of Shropshire (the exact location wasn't shared) and it is currently connected to a GEO satellite that enables downlink connectivity of up to 20Mbit/s and an uplink of 10Mbit/s. The OneWeb backhaul link for that site has been configured to enable a 100Mbit/s downlink and a 20Mbit/s uplink, even though it is capable of higher top-line speeds.
Sutton noted that BT is also working with other LEO satellite companies, including Elon Musk's Starlink, to address its coverage needs in remote locations and areas that cannot be reached by BT's terrestrial networks.
All of this might seem like a small step for a small part of BT's networks and services, but backhaul connectivity is critical to providing consistently high-quality service levels, and the LEO backhaul connections in remote sites will enable enhanced services for its customers (and cheaper for BT), especially as 5G is rolled out to more remote areas around the UK.
And, of course, as BT announced earlier this year, it's not just satellites that could help it to improve connectivity in remote areas – see BT takes to the skies for remote coverage trial.
- Ray Le Maistre, Editorial Director, TelecomTV
Email Newsletters
Stay up to date with the latest industry developments: sign up to receive TelecomTV's top news and videos plus exclusive subscriber-only content direct to your inbox – including our daily news briefing and weekly wrap.