Bringing WiFi into the telco fold pre 5G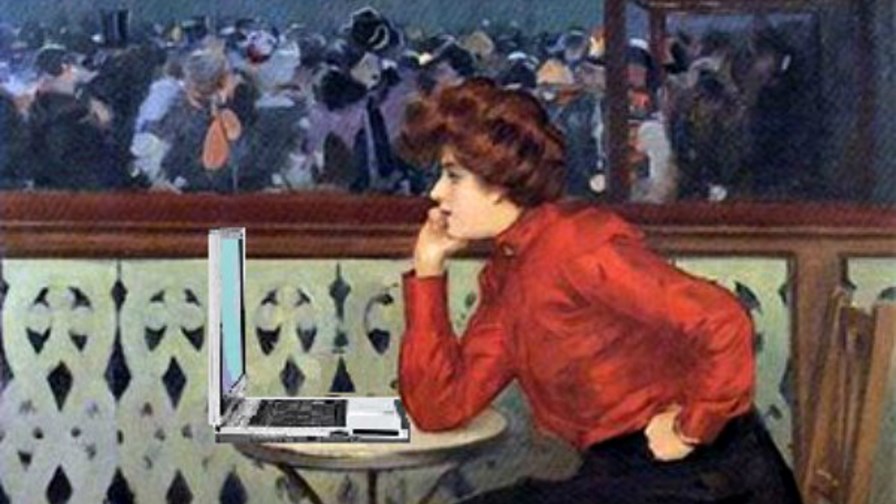 Most of the telecoms world seems to be fixed on 5G (whatever it is) as the probable route to aggregating different networks and network types into a single user experience (to use the jargon). To not use the jargon - how can we hook into WiFi? As always in IT there is an alternative to waiting 5 to 10 years before standards are banged into place and roll-outs are viable. It's the small-step pragmatic approach to heading in the same direction and it will be interesting to see to what extent telcos break from the pack to follow.
Why would they? Well for one thing the need is getting urgent. As all the numbers seem to show WiFi use is growing at a tremendous clip as users increasingly expect to chomp through videos on their increasingly competent, large-screened mobile devices. That trend won't change, LTE or no LTE.
Network operators realise they need some way to share some of that WiFi goodness if they're to stay as visible and relevant as they have been up to now. One way is to grab some of the public spectrum used by WiFi via FAA and LTE-U and perhaps in that way become enabled to offer low-cost services… if that approach turns out to be low-cost, that is. Or they wait for next generation standards… or they adopt some sort of loose coupling arrangement to integrate WiFi as a separate entity into the service portfolio.
Such an approach allows the provider to rate connections, establish policy rules and so on, and have a reasonably seamless way of handing off connections betwixt and between as the customer roams and applications change. In other words. automate and control the process of choosing between mobile broadband WiFi - a choice the customer currently makes off his/her own bat.
There is a 3GPP standard called Access network discovery and selection function (ANDSF), created to enable WiFi roaming which can do most of that job.
One of the providers pursuing this approach is Openet which has just announced that it's inked a deal to for a solution for an unnamed provider in Southern Europe which is based on the ANDSF standard. Openet says the solution will seamlessly integrate with existing network elements and applications and enable all customers to "benefit from the best available network capacity and enjoy an optimal mobile data user experience."
"The operator can handle management and offload decisions on a subscriber-by-subscriber basis in real-time to create a consistent experience based on common policy and charging controls combined with user profiles and service information," says the press release.
The approach is very similar to that taken by Devicescape which curates mostly amenity WiFi and makes those connections available to service provider customers using policy rules on connection quality - user experience is measured to build up a database of connections against which policy decisions can be made.
According to Openet's John Fitzpatrick, Head of Openet Labs, the Openet deal is the world's first such ANDSF deployment and he maintains that it differs radically from Devicescape's by taking a telecom 'operator out' approach. Openet's solution, at least at present, presupposes operator-owned WiFi assets are to be incorporated, thus better ensuring full control and operator security.
But Fitzpatrick doesn't rule out third party network WiFi being drawn into the fold in the medium term. "I certainly think that Hotspot 2.0, once it becomes widely deployed, will change the game," he told me. "Those standards would make it much more viable to offer third party WiFi network integration as well."
Email Newsletters
Stay up to date with the latest industry developments: sign up to receive TelecomTV's top news and videos plus exclusive subscriber-only content direct to your inbox – including our daily news briefing and weekly wrap.