AT&T's low-band 5G launched in 10 US cities - more planned for 2020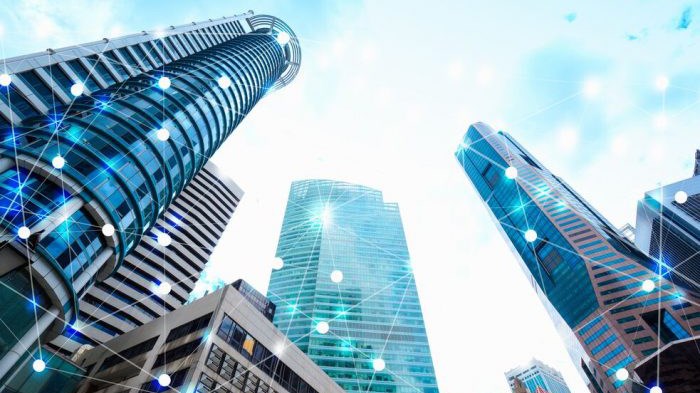 AT&T announces five extra cities for its various flavours of proper 5G

It is promising full nationwide coverage in the first half of 2020

And it's released a 5G Samsung smartphone to go with the launch
AT&T's muddied 5G strategy has benefited from a little more focus this week with the announcement of AT&T's promised 5G launches in five cities, plus a bonus extra five, making 10.
These are Birmingham, AL; Indianapolis, IN; Los Angeles, CA; Milwaukee, WI; Pittsburgh, PA; Providence, RI; Rochester, NY; San Diego, CA; San Francisco, CA; and San Jose, CA.
And AT&T has launched a smartphone - the Samsung Galaxy Note10+ 5G - to provide at least one way that some of its customers in some of its cities will be able to tap into the new services.
Next on the cities list for AT&T's 5G, includes Boston, Mass., Bridgeport, Conn., Buffalo, N.Y., Las Vegas, Louisville, Ky., and New York City. Other 'markets' will follow as it claims it's working toward offering nationwide coverage in the first half of 2020, That seems, on the face of it, a little ambitious given progress so far.
In fact much of what AT&T is calling 5G isn't at all, it's enhanced LTE. And even what is being deployed as 'proper 5G' is not the sort of superfast, blow your socks off 5G the public (if it's been paying any attention at all) has been lead to expect, but is either 5G operating in low spectrum bands - so it's not on steroids but on tranquilizers - or, in a few places, in very high spectrum bands so not able to travel any distance.
No doubt AT&T will come in for criticism over the marketing word-salad it has unleashed on its public throughout the 5G run-up, just characterising everything it has as 5G. But as we've pointed out before, properly presented and stripped of the hype, the technology detail and the obfuscation, there's a perfectly serviceable spectrum and bandwidth roll-out strategy hiding in there which could be turned into a compelling marketing story. Why couldn't it have done this from the start instead of the phony 5G naming stuff?
AT&T's view
This is how AT&T currently characterises its set of offerings:
5G initially offers broad coverage areas for both consumers and businesses over low-band 5G. This service is ideal for mobile customers who need performance while on the go.

5G+ offers extra speed and capacity over high-band 5G to serve high-traffic areas and places like arenas, campuses and more. It is currently available for businesses and collaborators who are exploring new ways to unlock the significant performance capabilities of 5G+. Service is now offered in parts of 23 cities, including recent entries into parts of King of Prussia and West Hollywood.
"Additionally, customers who travel outside our available 5G coverage area with a compatible 5G device will have confidence in knowing they will still be able to connect to the nation's best and also the fastest network on AT&T 5G Evolution and LTE.
In fact, LTE customers nationwide are already benefiting from the upgrades we've made to our network while preparing it for 5G. We offer 5G Evolution (areas with optimized LTE technologies) in over 550 markets today and it offers customers speeds up to twice as fast as LTE."
In fact what AT&T has, if it would only strip out the hyperbole and 5G-washing, is a growing range of frequencies from which it can deploy services at different speeds and featuring different latencies, for different customers and use cases. This is just the way things are given the constraints on spectrum supply.
There is a - probably temporary - mid-band spectrum problem in the US, now widely recognised (see - FCC moves to mandate shared use in the 3.1-3.55 GHz band), but despite that there is plenty of scope to make the best of the available spectrum using existing technologies (including LTE, which still has plenty of life left in it) along with 5G imposed on both low and high band spectrum. As an old UK comedian used to say, "It's the way you tell them".
Email Newsletters
Sign up to receive TelecomTV's top news and videos, plus exclusive subscriber-only content direct to your inbox.