Are CSPs over-selling the 5G autonomous driving opportunity?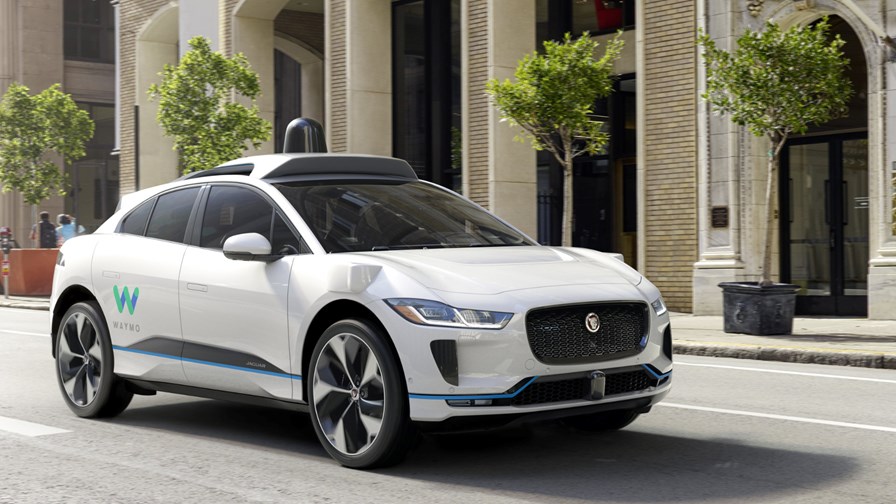 How reliant are autonomous cars on telecoms networks?
How much of the proposed 4TB of daily per-car data needs cellular?
Autonomy represents a $4 trillion annual disruption to the US economy alone
Will CSP just provide connectivity, or is there a bigger DSP role?
I would like to recommend a book; I know, it's not something we usually do here at TelecomTV, so when we do you can be assured it's for a very good reason. "Autonomy" by Larry Burns focuses on the rapid development of autonomous vehicles, from the first DARPA challenge in 2004 right up to the fatal accident in Arizona in March this year that involved an Uber-operated test vehicle. What makes this a must-read is that it is authored by Larry Burns, the former head of R&D at General Motors and an instrumental figure in the creation of this new industry. He's been in the thick of it and is perfectly placed to recount the history to date and provide an enormous amount of insight and truths into a sector that generates more hype and speculation than any other.
Burns appears to have no axe to grind and he is not out to burn anyone. True, he is somewhat scathing about Tesla's cavalier attitude to placing nascent technology in the hands of actual car owners and using totally inappropriate and (potentially fatal) terms such as "autopilot", but then that's an attitude that appears to be widely shared by the pioneers of autonomous driving, those that are taking their time testing and developing the necessary software. If you want to separate fact from fiction and get the best possible insight into the next phase of global mobility – electric power, autonomous control, and on-demand usage – then dive into this book now.
But here's the surprising revelation: an almost total lack of any mention of mobile, let alone 5G. The only reference made to 5G is with regards to its delivery of in-vehicle entertainment for passengers. That's all. No mention of 5G being a key enabling technology without which the autonomous dream simply won't happen. Yes, Burns is a Detroit car man at heart, and has been more involved with robotics than communications, so his coverage of the sector may be slightly skewed, but I would say only slightly. Here's an industry insider discussing the biggest potential disrupter to society in a lifetime, and he doesn't see any reason to discuss 5G, edge networks or cloud. None at all.
According to Burns, a decision was made early on in the development of autonomous vehicles that the intelligence should reside inside the vehicles themselves, rather than in the roadside infrastructure. Logical, given the vagaries of roads and supporting infrastructure. Right from that very first competition in the Arizona desert, this new class of vehicle was designed to be self-sufficient. If this is really indicative of how the heavily-financed autonomous vehicle projects are proceeding, then what role remains for CSPs? Yesterday we reported on KT in South Korea and its testing of an autonomous bus, and there are plenty of CSPs around the world dabbling in autonomy and mobility as a service models.
Intel gained a lot of attention when it calculated that a typical autonomous vehicle would generate 4TB of data per day. That's a huge amount of data – the equivalent of 3,000 Internet users. But how much of that data needs to be communicated in real-time? How much needs the ultra-low latency characteristics of 5G networks? We are waiting to find out, but the smart money says "not very much". At best, autonomous vehicles would benefit from real-time "advisory" data from other vehicles and roadside services, relating to condition reports. Diagnostics, mapping updates and other data could be sent and received when the vehicle is at rest (time to stop thinking about car parks and home garages and start thinking about fleet-based servicing centres for on-demand vehicles).
The telecoms industry has a historic problem with assuming it has more influence with enterprises and verticals than is actually the case. You hear the term "autonomous vehicles" and immediately think of a 5G use case. I think few would dispute that 5G will have a role in the autonomous sector, but the extent of its importance is debatable.
Do the math
As for the naysayers who refuse to believe autonomous vehicles will ever succeed, let alone appear on our roads within the next decade, then Burns has some interesting research for you. In 2010, Burns was appointed to head the new Program on Sustainable Mobility at the Jeffrey Sachs-led Earth Institute at Columbia University. He and his former GM colleague and mathematics modeller Bill Jordan set about the task of quantifying the impact of autonomous vehicles on the economy.
There's a whole chapter in the book that details the rationale for the calculations, which were subsequently released as a paper in Nature in 2013. The bottom line is that autonomous vehicles could represent a $4 trillion disruption to the US economy alone (which, incidentally, is about the same as the annual Federal government budget). Here's a brief summary of the assumptions and data, based on 2013 figures:
The US has an annual mobility bill of $4.5 trillion
Out-of-pocket costs for an average car come to $0.65 per mile
In total, Americans spend $2 trillion per year to own and operate their cars
The average economic cost of travel time is $0.85 per mile
This adds $2.5 trillion to the total
Hence the total annual mobility cost of $4.5 trillion ($1.50 per mile per person)
A viable electric, 2-person, shared, autonomous vehicle could cost $0.20 per mile (there are a huge number of variables that went into tis figure, check the book for details)
The saving is therefore £1.30 per mile, or a saving of $5,625 per year per 'driver'
Hence autonomy could reduce the annual US mobility bill by $3.9 trillion
But a shared vehicle system also requires a rethink in the number of vehicles required. Burns and Jordan considered Manhattan and compared such an on-demand fleet to the current taxi situation:
In 2011, there were 13,000 taxi cabs servicing 410,000 taxi rides per day within Manhattan
Average wait time was 5 minutes
Average cost to the rider was $5 per mile
Burns and Jordan calculated that 9,000 driverless, shared vehicles would be required to service the same number of riders and trips
Average wait time would be reduced to under one minute
Average cost to the rider would be $0.50 per mile
If you want to delve deeper, then go ahead and read the book. There's also the original white paper from Columbia that can be freely accessed and which provides more details on the mathematical modelling of new mobility services. Obviously the success of autonomy relies on more than just maths and models, and there are many other factors to be debated and policies to be rewritten.
So where does this leave CSPs? Do they content themselves with offering connectivity, either basic or low-latency 5G and Edge delivered? Or do they push to take a greater stake in the emerging mobility as a service sector, as part of their attempts at becoming true Digital Service Providers? If so, how best to proceed? The left-field scenario would be to own their own fleets of on-demand autonomous vehicles (isn't the car of the future just an extension of your smartphone, after all?), or create JVs with existing fleet operators such as hire car companies. Not so far-fetched when you think about it, because if we don't own cars as individuals then some corporate enterprise has to.
TelecomTV will be closely following the MaaS models as they develop, and reporting on the new emerging business cases that will take CSPs on the journey to becoming DSPs.
Email Newsletters
Sign up to receive TelecomTV's top news and videos, plus exclusive subscriber-only content direct to your inbox.