A busy week for Deutsche Telekom: from NB-IoT smart bins to 5G roaming trials with Korea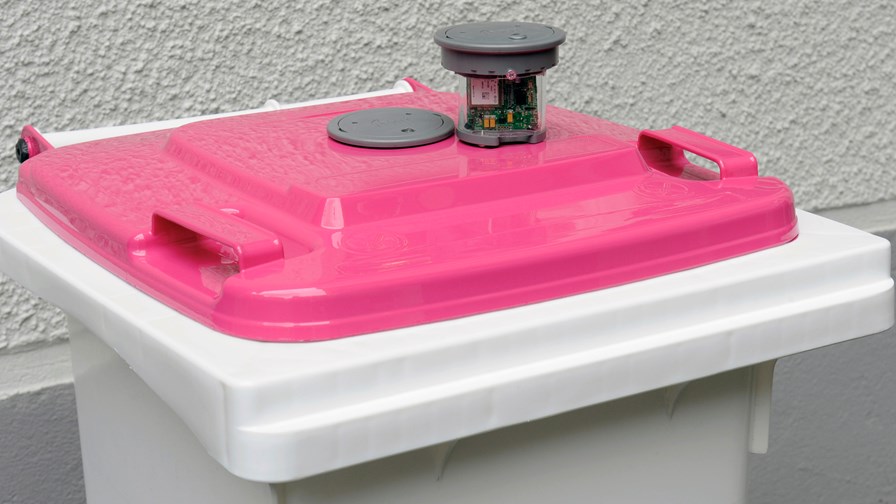 Trial network in South Korea and Germany, with infrastructure from Ericsson
Roaming test to feature NFV, SDI, distributed cloud and network slicing
Deutsche Telekom wins partnership award for its ongoing work with Huawei
Creation of a narrowband NB-IoT prototyping hub
It has been a busy week for Deutsche Telekom and its 5G activities. Yesterday it announced a partnership with SK Telecom to deploy the world's first transcontinental 5G-like trial network, with Ericsson the sole infrastructure supplier. The three companies will deploy a trial network in South Korea and Germany that uses key enabling 5G technologies including NFV, SDI, distributed cloud and network slicing. They want to show how future 5G roaming experiences can be optimised, to ensure maximum global reach for the new technology. They will also collaborate on 5G ecosystem development, global marketing promotions and potential standardisation activities.
"Many of the customer scenarios envisaged for the 5G era will require excellent quality of service globally," said Bruno Jacobfeuerborn, CTO of Deutsche Telekom. "From our point of view, network slicing roaming will be a key enabler to support customers' international operations with an optimised experience."
"5G is very different from its predecessors in that the system is built as a platform to provide tailored services optimized for individual customer's needs, at a global scale," added Alex Jinsung Choi, CTO & Head of Corporate R&D Center with SK Telecom. "Through this three-party collaboration, we will be able to better understand and build a 5G system that can provide consistent and enhanced user experience across the globe."
SK Telecom and Deutsche Telekom signed a strategic 5G partnership at Mobile World Congress in February this year, and Ericsson and SK Telecom first conducted a successful demonstration of network slicing technology last October.
Vendor partnerships
Whilst Deutsche Telekom was announcing its 5G technology roaming trial with SK Telecom during the Mobile World Congress Shanghai event in China, it was also receiving an award from the 5G World event in London. Deutsche Telekom won the award for the rather snappily titled category "Most Notable Partnership between an Operator and Solutions Provider for 5G Trials and Development" in partnership with Huawei. It recognised their ongoing 5G innovations and close cooperation.
Deutsche Telekom and Huawei, together with the operator's "5G: haus" development partners, first showcased their end to end (E2E) network slicing system at Mobile World Congress earlier this year in Barcelona, along with millimeter wave multiuser MIMO technology that reached a transmission rate of 70Gbit/s over the 73GHz band.
The E2E network slicing was created in the 5G:haus framework with contribution from the Huawei-Deutsche Telekom Innovation Center based in Bonn. Under the 5G:haus initiative, Deutsche Telekom is engaging with leading research and industry partners to evaluate potential 5G technology enablers, using the telco's European network to conduct trials and evaluations at various host locations.
LTE is not consigned to the trash
Lest we forget the tight linkage between the evolution of LTE and the creation of 5G, Deutsche Telekom has also announced this week the creation of a narrowband NB-IoT prototyping hub. NB-IoT has only just been ratified by the 3GPP international standards group and represents a major push by the LTE-based cellular operators to claim market leadership in the IoT sector.
In fact, the industry believes so much in the potential of NB-IoT that the whole massive machine type communications (mMTC) use case sector for 5G is being downplayed at the moment, with the focus shifting to enhanced mobile broadband (eMBB) and ultra-low latency and high reliability applications. Current thinking is that there is plenty of mileage in NB-IoT over the next several years to take the pressure of 5G.
Deutsche Telekom has been actively involved in the development of NB-IoT, with the world's first implementation of pre-standard NB-IoT on a commercial network back in October 2015. With the 3GPP Rel-13 standard specifications now completed, the widescale introduction of commercial NB-IoT should commence from early next year.
"Our aim is to provide our customers with IoT solutions that work worldwide based on international standards," added Bruno Jacobfeuerborn. "The NB-IoT technology is a future-proof and reliable solution that supports international operations and will enable a meaningful and broad IoT ecosystem for our customers in the coming years."
Deutsche Telekom's NB-IoT Prototyping Hub brings existing and potential customers together with its own IoT developers, increasing time-to-market speed. It also wants its B2B customers to be able to gain market insights for rapid market entry and to enable the build out of flexible and highly scalable NB-IoT applications and business models. One initiative, for example, is the Smart Bin (pictured above), which uses IoT for smart waste management.
Finally, rounding out the week, Deutsche Telekom says it is consolidating its convergent network, innovation and IT activities into a separate department. Claudia Nemat will lead the new "Technology & Innovation" group, which will focus on the next generation of networks featuring NFV, SDN and cloud services.
The new Board-level group will oversee product innovations, with the distribution of new products and services the responsibility of each of its European national companies, while the telco's pan-European network will enable a shared, standardised infrastructure throughout Europe. As a result, Deutsche Telekom says products and innovations can be distributed on a single platform, across national borders.
"We believe in the convergence of networks and the value of virtualisation and security," said Tim Höttges, CEO at Deutsche Telekom. "Our customers want to be able to access their data quickly, anywhere and at any time. That's why we need convergent networks that speak a single language: IP."
Email Newsletters
Stay up to date with the latest industry developments: sign up to receive TelecomTV's top news and videos plus exclusive subscriber-only content direct to your inbox – including our daily news briefing and weekly wrap.