5G accelerates, but will unmet consumer expectations slam on the brakes?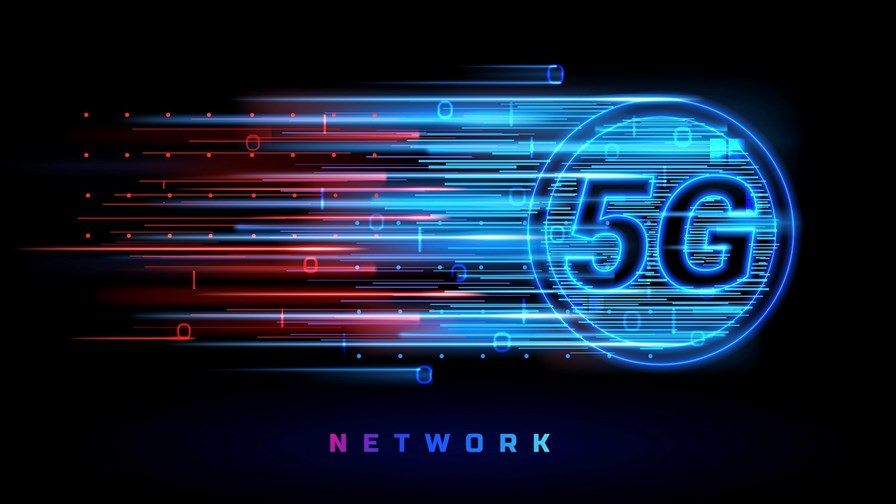 Intense subscriber growth and uptake, says one forecast
Significant variations in speeds and quality of 5G services disappointing users, says another
5G networks are under stress as economic woes multiply
But US consumer 5G is gaining impetus
At the GSMA's upcoming MWC23 in Barcelona, one of the giant event's main themes will be "5G acceleration", and there is no doubt that 5G connectivity is, at last, quickening. According to 5G Americas, at the close of 2022, there were 1.1 billion 5G connections around the globe. The industry trade association forecasts there will be 5.9 billion 5G connections by December 2027.
This figure, the body says, will be achieved over a four-year period of "intense subscriber growth and uptake." If the prediction comes to pass it will be welcome news for telcos, operators, service providers and vendors, all of whom have spent huge sums on attempting to make 5G a ubiquitous commercial reality and are now overdue, and much in need of, a return on their massive investments.
However, 5G technologies are complex and difficult to implement and manage. Over the past couple of years, even as deployments of public 5G infrastructure were undertaken, much emphasis has, in lieu of the immediate availability and popularity of consumer 5G, been on the potential of enterprise 5G services and 'private' 5G opportunities with private businesses, such as ports and airports, as well as municipalities and some government departments. However, to date, 5G has had a limited impact on the enterprise sector, and forecasts for private 5G deployments have been scaled back.
And despite much hype and the big initial uptake numbers, consumer interest in 5G in many markets (China and the US being key exceptions) has remained muted, and that lack of broad public enthusiasm, reinforced by poor 5G service experience, is of increasing concern to service providers and the broader industry.
That's why a new Ookla Insights report, Are 5G Networks Meeting Consumers' Expectations?, makes for sobering reading. It shows, from empirical evidence, that 5G performance varies widely and consumers are frequently disappointed. For example, the report reviews the results of the top 10% and worst 10% of Ookla's influential "Speedtest Intelligence" samples and reveals "significant variance in the consumer experience on today's 5G networks".
In the case of the United Arab Emirates (UAE), consumer 5G speeds peak at more than 1 Gbit/s for the top 10% of users, but for the bottom 10% of public 5G subscribers in Germany, Japan, Norway, Spain and the US, speeds are below 20 Mbit/s.
What's more, median 5G performance (the median being the middle value when a data set is ordered from least to greatest) is actually getting worse in markets that were early in launching their 5G services. As the Ookla Insights report says, "While understandable as 5G adoption grows and users in more remote locations access 5G, declining median download speeds also point to investment and deployment challenges in some markets. At the same time, many of these markets are facing economic headwinds, placing more emphasis than ever on cost control. As a result, operators must carefully balance network investment priorities".
The problem is that those priorities may not be to the liking of subscribers who, in most cases, are paying premium prices for a 5G service that falls short on promises and in reality alike. Headline speeds are all very well and headlines do attract eyeballs, but consumers can, do and will look away and change their allegiances.
In greater detail, the UAE was the fastest 5G market in the Ookla Insights research based on median download performance of 545.53 Mbit/s in December 2022, while the second and third fastest markets were South Korea and Qatar. However, while the top 10% of users in the UAE recorded speeds of at least 1,226.53 Mbit/s on average, those in the lowest 10% got speeds of 127.52 Mbit/s or slower on average. Meanwhile, Spain achieved a median 5G speed of 94.14 Mbit/s, but there was a big difference between the top 10% of samples at 537.95 Mbit/s or faster and the lowest 10% with 10.67 Mbit/s or less.
There's another problem too: Increased consumer uptake of 5G services inevitably puts pressure on 5G networks and, if consumer demand does grow in the way 5G Americas forecasts, those network stresses and strains will only worsen and potentially affect user experience without remedial action by telcos.
Meanwhile, network operators are by no means immune to macroeconomic and political events as operating costs increase and consumers find themselves with less to spend as inflation rages. In addition, providing robust coverage in densely populated areas in towns and cities, where propagation is all-important but difficult, also remains a challenge and the problem will be compounded when 5G also becomes available in suburban and rural areas.
On the upside, 5G now has some real impetus in the US, where T-Mobile is leading the field and attracting new subscribers. Additionally, more C-band spectrum for 5G will become available over the course of this year. However, with median download speeds declining in many parts of the world, as the report says, 5G markets are "set to face performance challenges during 2023" as "degrading 5G performance impacts consumer sentiment."
In short: "Are we there yet?" The only conclusion is: "No, the journey's a long one".
Email Newsletters
Stay up to date with the latest industry developments: sign up to receive TelecomTV's top news and videos plus exclusive subscriber-only content direct to your inbox – including our daily news briefing and weekly wrap.