3GPP and ETSI agree on how to manage NFV in mobile networks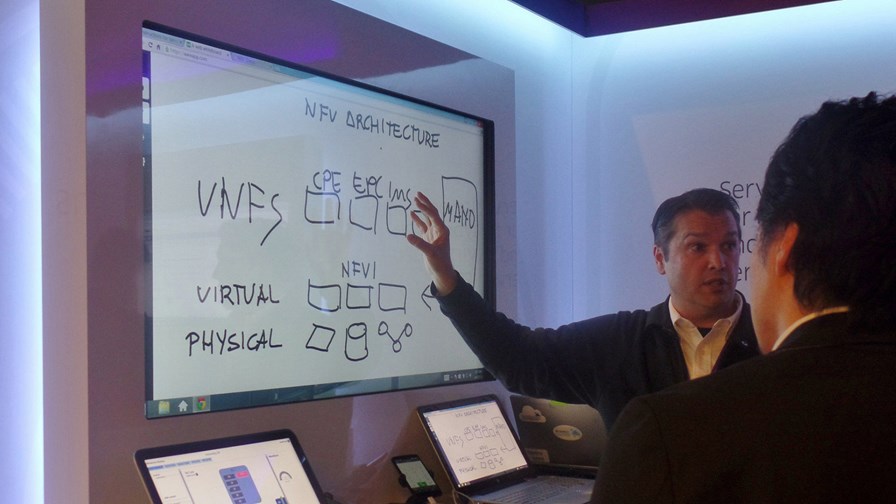 Study on network management of virtualized networks
Approved by 3GPP as part of Release 13
Liaison with ETSI NFV ISG on use cases and requirements
Work starts of end-to-end management solutions for Rel-14
Regular viewers of TelecomTV will know that we have spent a lot of time and resources covering the development of Network Functions Virtualization (NFV), as we understood the crucial role it would play in telecoms networks. To see for yourselves how European standards group ETSI has nurtured and developed NFV, just visit our collection of interviews from the various ETSO NFV Industry Specification Group (ISG) meetings over the past three years.
Today, the influential 3GPP mobile standards organisation has announced that it has approved the technical report of its SA5 telecom management group on the "Study on network management of virtualized networks" as part of 3GPP Release 13.
The study focused on the NFV management functions and solutions for mobile core networks based on the architectural framework defined by the ETSI NFV ISG – looking at the potential impacts of NFV-MANO (Management and Orchestration) on the 3GPP management system.
As a result, SA5 will now start work on end-to-end management solutions for Release 14 – which is the first 3GPP standards release to introduce 5G. Aspects to be covered by the 3GPP group include:
Management concept – architecture and requirements for mobile networks that include virtualized network functions
Lifecycle management
Configuration management
Fault management
Performance management
A liaison statement will be sent to ETSI ISG NFV by December 2015, detailing use cases and 3GPP requirements for mobile network management in the virtualized network environment.
"The completion of the Study and the start of normative specification work for NFV management once again demonstrates the strong network management expertise in SA5 and the ability of 3GPP to quickly respond to market requirements," said Thomas Tovinger, Chairman of the SA5 group, which specifies the requirements, architecture and solutions for provisioning and management of the radio network and its services.
The WG defines charging solutions in alignment with the related charging requirements developed by other relevant WGs, and specifies the architecture and protocols for charging of the network and its services.
Email Newsletters
Sign up to receive TelecomTV's top news and videos, plus exclusive subscriber-only content direct to your inbox.