Vodafone network slices its fibre access lines in Irish trial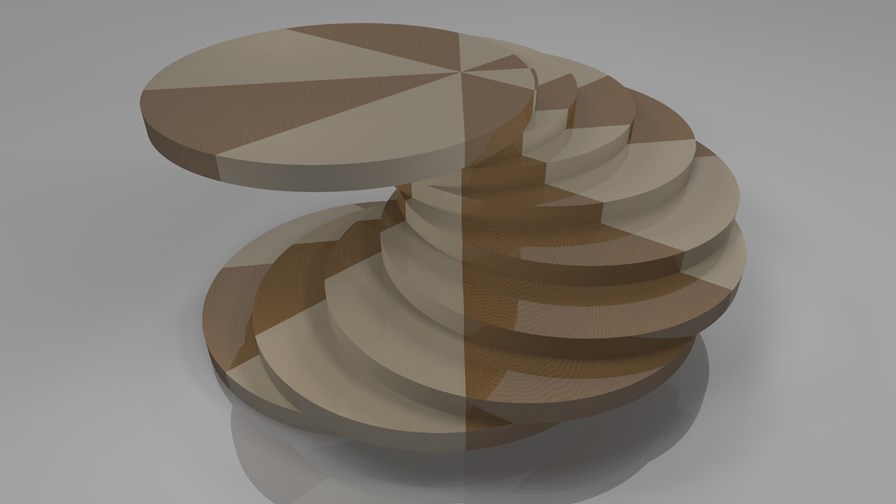 Vodafone and Huawei network slice FTTH in trial
Divide fibre access line into residential internet and TV, and..
Business with OneNet business services and voice
We've been hearing about network slicing for a couple of years now. The idea is as it sounds - to virtually subdivide a network into two or more logical end-to-end networks. Each would share all network resources - bandwidth as well as compute and storage - which would enable an operator to run and separately manage different networks over the one infrastructure, serving different needs or specialisations. Each 'slice' could be assigned its own operational team to manage and assure the services running across it.
Yes, it might seem slightly antithetical to the industry's direction of travel that, having finally achieved the nirvana of a fully converged IP network, it sets itself the task of teasing out virtual networks to be run and managed separately. A sort of technology Brexit.
But clearly the slicing option has all sorts of operational advantages. Cellular standards body, 3GPP, has been especially keen to define network slicing to deliver the service diversity promise of 5G. By using slicing, 5G operators will, for instance, be able to set up slices to support ultra-low latency services running alongside IoT services which require the almost opposite characteristics.
Slicing is not just going to be an innovation boon for mobile operators and users, fixed networks and services might also benefit. Vodafone and Huawei have just conducted what they claim has been a successful field trial (field trials are always successful, otherwise we'd never hear of them) of Fixed Access Network Slicing - in this case, slicing a fibre to the home (FTTH) network to create a "multi-tenancy virtualization of the access network," says Vodafone.
"This gives flexibility and full control for different operations teams (be they from different departments in the same company or from different service providers) to independently manage their own customers, even if there is only one physical access network. For example, consumer and enterprise customers plus mobile backhaul connections can be securely provisioned and dynamically configured by their own respective operating teams. This allows converged operators to optimize their business practices and operational processes across different business areas. It also has the potential to facilitate new joint-venture and co-investment partner models for operating FTTH networks."
The test was carried out by Vodafone Ireland and Huawei and separate consumer and enterprise virtual network slices were created, with the consumer slice carrying broadband internet and Vodafone TV services and the enterprise slice carrying OneNet business services, including voice.
The virtual access network trial was carried out on Huawei MA5800, a new-generation smart optical line terminal (OLT) which uses a distributed architecture similar to a core router. It can therefore partition a physical OLT into multiple logically-independent virtual OLTs. Different logical OLTs have independent hardware resources and software systems, and can be separately managed and configured.
Matt Beal, Director of Strategy & Architecture, Vodafone Group Technology said: "Vodafone has deployed several FTTH networks around the world and many of these are with partners. Virtualization of the fixed access network will help us build and fill FTTH networks in a more cost-effective way that takes advantage of new operating models where both Vodafone and its deployment partners are able to differentiate their services over the shared fibre infrastructure."
Vodafone has announced that Milton Keynes is first up to get its promised 1Gbps FTTP services from itself and CityFibre. The network will cover 5 million properties and in its first phase will connect one million homes and businesses in 12 towns and cities by 2021.
Email Newsletters
Stay up to date with the latest industry developments: sign up to receive TelecomTV's top news and videos plus exclusive subscriber-only content direct to your inbox – including our daily news briefing and weekly wrap.