Vodafone and Telefónica lead the quest for OpenRAN solutions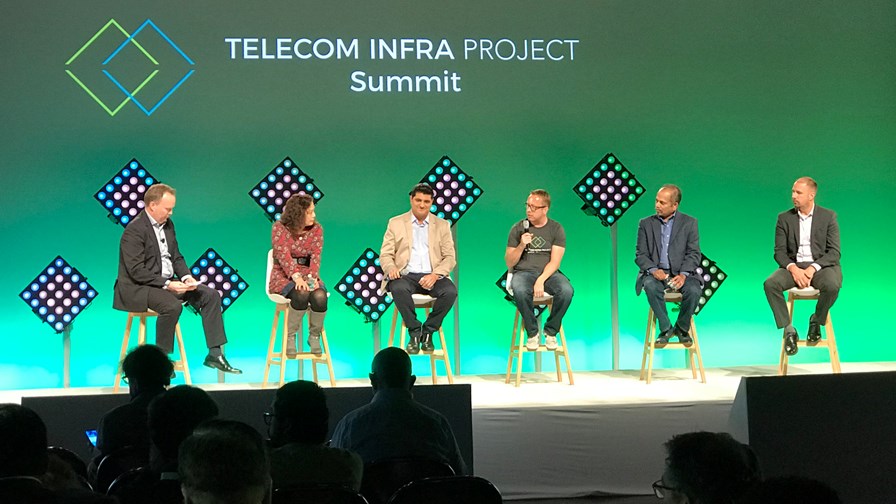 Telecom Infra Project accelerates open networking in the RAN
TIP OpenRAN project group defining programmable RANs
Vodafone and Telefónica issue RPIs to vendors
Scope of the RFIs is focused initially on 4G solutions
Which vendors are driving innovation through open networking in the RAN market? That's the question being asked by Vodafone and Telefónica today, as the two telcos push for the advancement of RAN build and deployments based on open architectures. Whilst we are now seeing many open networking initiatives and developments elsewhere in the telecoms ecosystem, the radio access network has by and large been off limits.
Thanks to the progressive work being undertaken by the Telecom Infra Project (TIP), this is about to change. At its annual summit last year (view TelecomTV's exclusive video coverage and "Ultimate Guide" here), TIP launched the OpenRAN Project Group to bring a more flexible approach to RAN equipment design and deployment. Now, Vodafone and Telefónica are each issuing a Request For Information (RFI) to better understand and explore the existing market opportunities for technologies based on OpenRAN principles.
The TIP OpenRAN project group has been pursuing the development of fully programmable RAN solutions based on General Purpose Processing Platforms (GPPP) and disaggregated software. In parallel, it has also been working to define GPPP-based RAN specifications and test new network tools to ensure potential OpenRAN solutions meet its own internal key performance indicators.
TIP – whose membership includes many global and influential telcos and, of course, Facebook –believes that building RAN equipment with open architectures can lead to innovative technologies and new network efficiencies, making it possible to further extend network coverage and to upgrade existing networks.
Vodafone and Telefónica will make the technical specifications from their respective RFIs available to the OpenRAN project group, and announce the results and a shortlist of potential vendors at the next TIP Summit this October.
TAKE PART: Share your thoughts on OpenStack and receive a FREE copy of the results ahead of general release by taking part in TelecomTV's OpenStack survey: OpenStack for Telco - Where to now?
What telcos want
Here's the statement that should either instil joy or terror – depending on their legacy strategies – in the vendor community:
"These RFIs are an important step towards building and utilizing a RAN based on open architectures, as well as understanding which vendors are driving innovation in the RAN market."
Respondents are invited to submit detailed information describing the current state of their products and development plans for the next year. Only RAN nodes which demonstrate open interoperability from the perspective of the baseband processing platform, radio hardware, software and business model will be evaluated. With a view towards rapid deployment, the scope of the RFIs is focused on LTE solutions, although 2G and 3G technologies will also be considered.
So which vendors will make the cut? And perhaps more importantly, which vendors will now be pressured into accelerating their open networking commitments – after all, can you really afford to annoy Vodafone and Telefónica (not forgetting BT and Deutsche Telekom are also major players in TIP)? If you haven't watched this already, here's Nokia's positive message to the open networking community.
Along with the Open RAN (ORAN) Alliance (the merger of the xRAN and C-RAN groups) and Cisco's Open vRAN initiative, the radio access network is about to get a long-overdue reappraisal. And one other thing is certain – telcos are not letting up with their leadership role, telling vendors exactly what they need and want. The age of the Open Telco is dawning.
Email Newsletters
Sign up to receive TelecomTV's top news and videos, plus exclusive subscriber-only content direct to your inbox.