UK Broadband has another crack at wireless broadband with Relish, but only to central London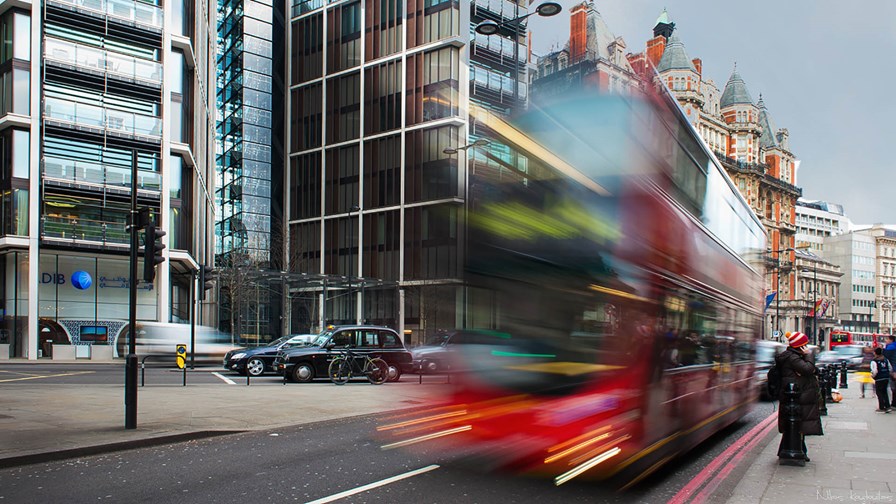 It's long been a source of anguish for many UK customers: "if I want broadband, why must I also pay monthly line rental for a fixed-line phone I don't want and will never need?" Unlike some other enlightened countries, the UK doesn't have a broadband-only option on FTTx, only in those areas lucky enough to have cable. Until today.
UK Broadband, the local operation of Hong Kong's PCCW, has today launched its Relish service – although only in London. It claims simple plug-and-play (no need for an Openreach visit which, let me tell you from recent experience, is fraught with complications and cancellations), no long contracts or hidden charges (such as Plusnet's £5 'pro' add-on that it sneaks into deals) and, best of all, no need for a phone line.
So what's the catch? Well, it's not fibre; it's wireless broadband, provided over the company's 4G LTE network. Hence no need for a fixed phone that you'll never use.
"Central London is home to some of the world's most talented and busy people, who have to suffer long delays in getting their broadband service set up and pay a 'landline tax' for a service they often don't need," said Nicholas James, CEO UK Broadband. "Relish wants to give Londoners the broadband they deserve – and will shake up the market with a fair and transparent service that meets the digital demands of modern Londoners."
Leaving aside the implication that all life begins and ends in central London (fact: it doesn't), a new and potentially disruptive service is always welcome.
Relish has four core products: Home Broadband, Business Broadband, Mobile Broadband (Pocket Hub) and Dedicated Business Internet. It claims download speeds of up to 65Mbit/s.
Customers can buy their wireless broadband for just one month at a time or opt for a 12 month contract if they wish. Pricing starts from £20 per month for home use, plus £50 for a Huawei LTE receiver indoor hub. Business users require a 12 month contract and will pay a modest £25 per month. The link to its dedicated business internet wasn't working.
The company's mobile broadband service is more restrictive in use, being a pocket hub and also that it roams onto a different LTE network (via an MVNO partnership deal with Three). Upfront 12-month contract costs are up to £25 and monthly payments start from £10 for 1GB a month allowance to £35 for 20GB. A pre-pay option costs £70 upfront for 3GB per month.
CEBR study
UK Broadband commissioned a study from the Centre for Economics and Business Research (CEBR) to investigate broadband costs faced by consumers and businesses in London.
34 per cent of those surveyed said they rarely (less than once per week) use their home landline for voice calls and 62 per cent of SMEs are confident that their business could operate effectively without a landline. In Central London, 47 per cent of consumers surveyed said they would prefer their broadband package did not require line rental.
According to the CEBR this could mean as many as 1 million London households and 240,000 SMEs are unnecessarily subject to a 'landline tax' costing a combined £193m per year.
UK regulator Ofcom says there has been a decline of 33 per cent in UK household landline voice calls and 31 per cent in business calls. However, there has been an increase in line rental: in 2004, the average landline customer paid £9.50 in line rental charges, now it's £16.
"The fact that a landline is required for most broadband services despite falling call volumes indicates that many consumers are getting poor value for money from their monthly landline rental," said Colm Sheehy, senior economist at CEBR.
ISP Review says UK Broadband has 124MHz of LTE spectrum in London, enabling the deployment of 6x20MHz channels to guarantee fast service. But the concern at the moment is that its initial coverage area is just too limited. This is the third attempt by UK Broadband to launch a successful wireless service – it launched a 3G-based Now in Reading but discontinued it in 2009, then revived it for the Southbank and Southwark areas of London in 2012, but that too has apparently now come to an end.
UK Broadband The business plans to expand across Greater London and out to other UK towns and cities in the future.
Email Newsletters
Sign up to receive TelecomTV's top news and videos, plus exclusive subscriber-only content direct to your inbox.