Private LTE: a network you could almost run on a Raspberry Pi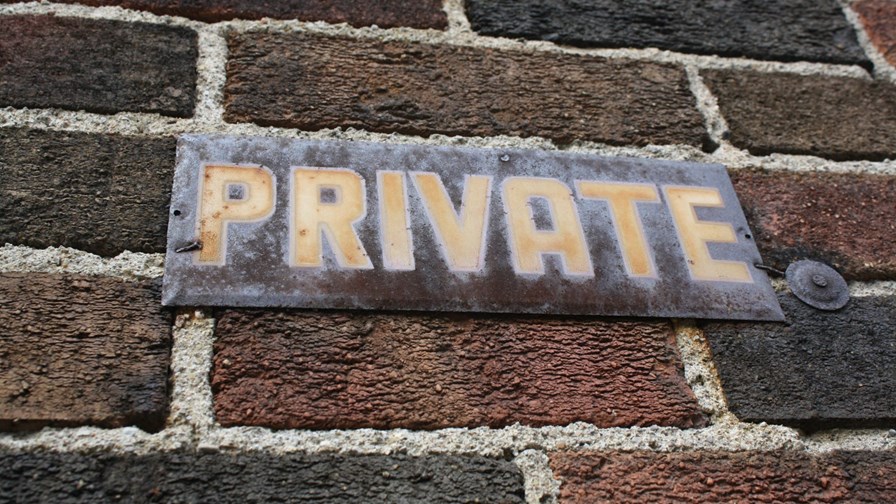 Expect to hear much about 'private LTE' at MWC
Enabled by CBRS and MulteFire, operating in public spectrum
Made commercially viable by the virtualisation and optimisation of the EPC
When the idea of LTE sharing public spectrum with WiFi was mooted and tested there was huge concern by the WiFi or private network segment that this was all about wireless carriers crowding WiFi out of the public bands. But now with LTE public spectrum technologies, Multefire and CBRS, tested and established there's a realisation that LTE in the public bands has opened up an extra opportunity for private networks and those who aim to supply and use them. Especially when you add virtualisation into the technology mix.
One proponent is Core Network Dynamics (CND), which has developed 'multi-access core network infrastructure software', OpenEPC, with a new version being announced at MWC.
Core Network Dynamics claims OpenEPC is a potentially important component in the looming need to decentralise the cellular network architecture to support edge computing and provide virtual function use-cases for NFV: a software driven network will push virtual EPCs to where they're needed at the network's edge.
CND hints that an unnamed tier one carrier plans to merge its core network with the radio and embed OpenEPC in small cells creating dynamic, self-organising, distributed private LTE networks.
So, according to Carsten Brinkschulte, CEO of CND, there's a huge opportunity coming up in the private LTE network market, and the virtual EPC (preferably CND's - others are available) will play a key role.
The private LTE market, part of what Nokia calls 'adjacent market opportunities', is going to be heavily contested. The big equipment vendors see that for the foreseeable future this is the bit of the market that will grow, the carrier market not so much (the sustained 5G spend is still some time away).
For instance, Nokia has recently announced what it claims is the world's first MulteFire small cell. It's aimed at industries, enterprises, smart cities and mobile service. The Nokia Flexi Zone MulteFire Multiband Pico BTS - will allow companies to connect mobile sensor-enabled 'things' and people more efficiently, enabling new business models and paving the way towards future 5G connectivity, it says.
Carsten says CND has approached the market very differently from say Nokia or Ericsson.
"We found our niche in use cases that they find difficult to address and frankly, we're trying to steer clear of them, but I think we can be more agile than they are. Technically we have a big advantage in terms of resource requirements," he claims. "We can run 'OpenEPC' on a Raspberry Pi, just as a technology demonstration, but it does show how little resource you need.
"We distribute our suite of technologies through equipment OEMs and they take them to market to both carriers and enterprise users. For the EPC, the platform could be Linux or a virtual machine running on a Windows box; it could be in the cloud somewhere. Some of our OEMs are looking at embedding OpenEPC into the radio itself." OpenEPC, by the way, is not open source; just open to multiple technologies.
Reasons to be successful?
"First, the routes to market (for private LTE) are diverse and it's unlikely that the carriers can own this market," says Carsten. "They will win some of it, but not all. The sorts of players coming to supply the needs of corporates in this market are likely to include big IT companies who will be attracted by the unlicensed band and the fact that they won't have to work with the carriers."
So it opens up the market for new competitors.
"Second is technical and financial. Enterprises certainly won't want to pay half a million or two million euros for a packet core, so the large vendors will find it difficult to scale down their offerings to suit them."
And then there's that 'free to use as much as you want' public spectrum.
"Think about a private mesh network in the enterprise space. With Open EPC on board a small cell you could simply plug in 6 or 7 or 100 of them to cover the premises. You wouldn't even need to provide wired backhaul."
Carsten points out that any mention of private LTE and people think 'voice services'. But private LTE networks won't provide voice, he says, at least not at the beginning. That's simply because smartphones can't currently support LTE in the public bands (using MultiFire) because the current crop of chipsets simply don't operate in those frequencies.
"Perhaps voice will come," he says, "but on the other hand there doesn't seem to be any push for it. What enterprises seem to want to do is to connect lots of sensors and video cameras."
Private LTE, he claims, is a viable alternative to WiFi, rather than a replacement for public LTE. So private LTE is going to be mostly about IoT and to that end, OpenEPC will support all the flavours of LTE plus NB-IoT and even non-3GPP LoRa.
Email Newsletters
Stay up to date with the latest industry developments: sign up to receive TelecomTV's top news and videos plus exclusive subscriber-only content direct to your inbox – including our daily news briefing and weekly wrap.