NTT DoCoMo completes tests of LTE over unlicensed spectrum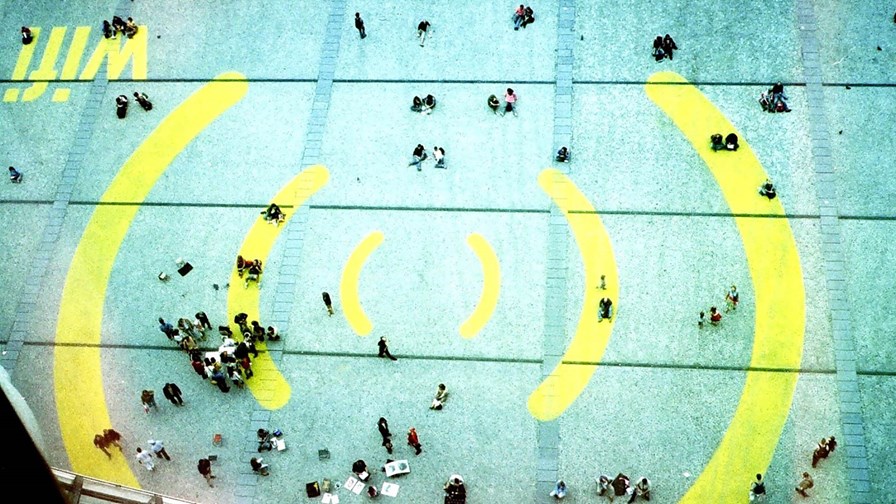 Japanese mobile operator NTT DoCoMo and its vendor partner Huawei have announced that they have successfully tested the use of LTE over unlicensed 5GHz spectrum. It's a significant development which will be of great interest to mobile operators around the world, as 5GHz is typically used today for wireless LANs and public wi-fi.
The research has been ongoing at a Huawei facility in Beijing since February this year, and involves so-called "Licensed Assisted Access" (LAA), a technology that expands LTE-compatible spectrum to unlicensed spectrum bands. This means that a mobile operator can offer its LTE service across both licensed and unlicensed spectrum, extending its availability to customers without having to rely fully on techniques such as carrier wi-fi.
The indoor test found that LAA can work in 5GHz bandwidth, leading to cell capacity of approximately 1.6 times greater than that of 802.11n, the most popular WLAN standard. NTT DoCoMo, which is due to roll out its LTE-Advanced service by March next year, believes higher-speed data communications and a higher cell capacity in dense traffic areas should be achievable by utilising the 5GHz spectrum for LTE and LTE-Advanced on a complementary basis in parallel with wireless LAN.
"We are very pleased to have confirmed that LAA is a viable technology for LTE and future LTE-Advanced," said Seizo Onoe, EVP and CTO at NTT DoCoMo. "We aim to contribute to the standardization of this technology, which inherits the highly advanced features of LTE, to further enhance the global user experience with wireless broadband."
The standardization of LAA is due to be discussed later this year by 3GPP. Meanwhile, NTT DoCoMo said it would continue to pursue its development whilst also pushing for its standardisation.
Standardisation
3GPP first looked at LAA – or licence assisted carrier aggregation – in June, when it was decided to focus work on unlicensed 5GHz operation. Whilst it was agreed that a single global standard should be pursued, it was felt important that the chosen technology be able to coexist with wi-fi technology.
The initial work focused on using a primary LTE cell site to deliver critical information and provide quality of service, with a secondary unlicensed cell used to boost the data rate.
At that time, NTT CoCoMo concluded in its presentation to the 3GPP working group that LAA-LTE achieves more efficient wireless access than wi-fi. It also said more work was needed to investigate the benefits over 802.11ac – although yesterday's announcement makes no reference to this newer WLAN standard.
"Initial results suggest that, when augmented with the appropriate coexistence mechanisms to operate in unlicensed spectrum, LTE can effectively coexist with wi-fi and outperform it in terms of spectral efficiency," commented 3GPP TSG-RAN Chairman Dino Flore last year. It is expected that a complete global solution should be ready in 3GPP Rel-13. The next TSG-RAN meeting will be held in Edinburgh on September 9.
"We are pleased to see successful joint field results on deploying LAA in partnership with NTT DOCOMO," said Ryan Ding, Executive Director and President of Products & Solutions, Huawei. "Huawei is committed to helping operators to provide end-users with abundant mobile broadband experience by utilizing core LTE technologies such as LAA in spite of limited spectrum resources."
Email Newsletters
Sign up to receive TelecomTV's top news and videos, plus exclusive subscriber-only content direct to your inbox.