Nokia teams with Hitachi to support Japanese corporates with 'Local 5G'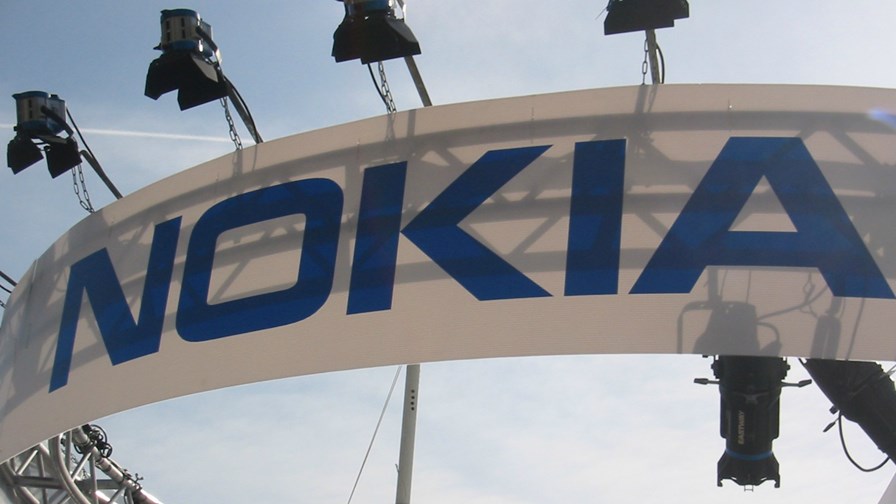 Japan to dole out new spectrum for private LTE and 5G networks

Nokia has lined up with Hitachi to supply the premises kit

One estimate has private LTE as a $16.3 billion opportunity
Nokia has just announced that it's collaborating with Hitachi Kokusai Electric on local 5G and private wireless LTE solutions for industrial and government customers. Just in time for new spectrum earmarked for 'local' 5G, which will be released in Japan at the end of 2019 for enterprise use.
The Nokia component - Nokia Digital Automation Cloud platform - will be used to support applications such as video analytics, artificial intelligence (AI), machine learning and IoT, as well as drones, group communication, and AR/VR. It will also enable autonomous transport vehicles, such as trucks, trains, forklifts and straddle carriers, to increase productivity at factories, utilities, airports and ports, claims Nokia.
The Japanese government is releasing 5G spectrum designated for individual companies and local governments designed to enable enterprises, regional authorities and other organizations in Japan to deploy the next-generation of industrial-strength wireless connectivity based on LTE and 5G technologies to create local private, reliable networks.
The move shouldn't be a surprise to anyone. Nokia has long made it known that it expected very little upside from carriers on 5G infrastructure and so it has proven. Below is a graphic it offered way back in 2016 when Nokia's Samih Elhage explained how the company was expecting a lot of attractive 'adjacencies'. Carrier spend, on the other hand, it expected to stay relatively flat well into the 5G spending period. (see - Nokia Mobile Networks looks for attractive adjacencies).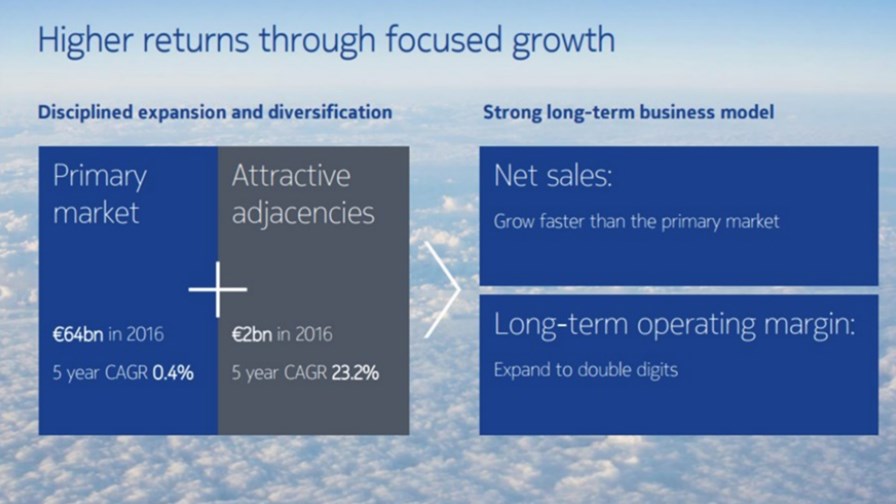 Samih's 'Attractive Adjacencies' included indoor small cell LTE growth, which he expected corporates to be drawn to, as well as opportunities afforded by network slicing to enable complete virtual networks built as an overlay to serve specific target groups or applications.
So the strategy for Nokia Mobile Networks was fairly straight-forward, he said - keep and increase where possible its share of the then big €64 billion infrastructure and services market which was only expected to grow by about 0.4 per cent CAGR; but tap the the then much smaller 'Attractive Adjacencies' market which was worth about €2 billion then, but was expected to grow at a lip-smacking rate of 23.2 per cent CAGR for the next five years.
I haven't done the sums but ABI Research's current estimate of private LTE being a $16.3 billion opportunity by 2025 seems about right. ABI found that the plum vertical markets were probably transport and logistics while allowing that virtually every sector could and will benefit from private LTE deployments, All vendors it claimed, are betting on private LTE for growth.
ABI also pointed out that Mobile Service Providers (MSPs) aren't showing the same enthusiasm - presumably worried at this stage that any move to endorse private LTE (and eventually private 5G) implied uncertainty about how well they will be able to deliver high quality 5G services from their networks. It also claimed that "the delivery of successful projects will show the reliability of cellular technology (and its ecosystem) and will ultimately pave the way for 5G in industrial markets."
Nokia says it has already pioneered the private wireless space with many verticals, and now has over 80 large enterprise customers deploying it around the world.
Email Newsletters
Stay up to date with the latest industry developments: sign up to receive TelecomTV's top news and videos plus exclusive subscriber-only content direct to your inbox – including our daily news briefing and weekly wrap.