Nokia looks to widen the appeal of LTE Broadcast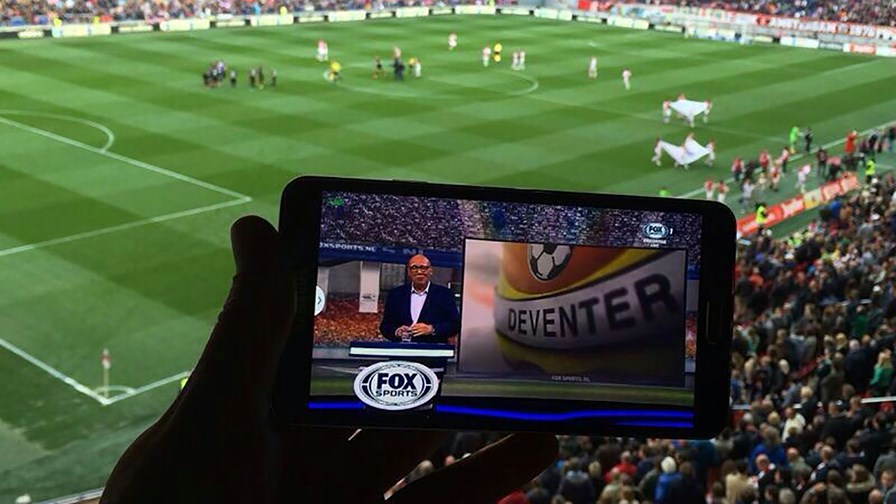 Mobile video has had a troubled journey to say the least. Who remembers MediaFlo and DTH? One of the main problems has been coping with the vast amount of individual video stream requests over an already crowded mobile network. There was also the cost to subscribers, who are no longer offered unlimited data plans. Which is where LTE Broadcast comes in.
LTE Broadcast is based on eMBMS (evolved multimedia broadcast multicast service) and is standardized in 3GPP Rel. 9. Solutions also call on HEVC/H.265 (high efficiency video coding) that can halve the bandwidth required to carry video content, and MPEG DASH (dynamic adaptive streaming over HTTP) that simplifies the delivery of video to mobile devices.
So far, the live trials of LTE Broadcast technology have centred around venues and high-profile events. A focused audience for a limited period of time is appealing for testing proof of concept trials, but of limited commercial viability.
Football matches have been popular choices, ever since the first technology trials back in 2012. Vodafone Germany conducted the first live European trial of LTE Broadcast at a football match in Borussia Mönchengladbach's stadium. Working with Ericsson, Qualcomm and Samsung, Vodafone allowed the crowd in the stadium to watch instant replays of goals or other incidents during the game – so long as they had an LTE-enabled device with a special LTE Broadcast app.
Munich trials
Now, Nokia is looking to widen the focus and appeal of LTE Broadcast to offer a nationwide service. Working with partners that include the Germanic Institut für Rundfunktechnik research institute and Bavarian broadcaster Bayerischer Rundfunk, Nokia Networks is undergoing field trials of wide-area TV broadcasting in the Munich region using a single LTE frequency within UHF spectrum.
In a Single Frequency Network (SFN), as demonstrated by Europe's digital TV standard DVB-T, all base stations use exactly the same frequency to transmit TV content, which maximises the number of simultaneous TV channels broadcast over a large geographical area in a given amount of spectrum. So no more multiple video streams; the mobile network has only to cope with just the one.
"With LTE Broadcast the same signal is received by many users at the same time, resulting in more efficient capacity and spectrum use," said Hossein Moiin, chief technology officer at Nokia Networks. "Spectrum doesn't need to be dedicated to either broadcast or broadband, but can be used flexibly for both according to users' needs."
The Munich trial is the first to apply the technology on UHF spectrum, using part of the 700MHz band (3GPP band 28) to broadcast over a 200 square kilometre area. To date, this frequency band has not been used by mobile operators in Germany for LTE services, and is being used under the terms of a test licence. LTE Broadcast-enabled base stations have been deployed at four sites in Northern Munich of the Bavarian broadcast company, Bayerischer Rundfunk, connected by a high performance optical transport network.
To maximize the efficiency of the LTE Broadcast, Nokia says that the SFN has been optimised for tighter synchronization of neighbour cells to increase interference robustness. The trial aims to show that LTE could be used to complement and in the long run, even provide another option to regional digital TV distribution standards, such as DVB-T in Europe.
LTE Broadcast technology promises new revenue sources for operators by distributing TV over existing mobile broadband infrastructure. Subscribers would be able to watch TV on their 4G devices without using up their mobile data plan and independent of network load. LTE Broadcast allows for a free-to-air or pay-TV service that can be received by anybody with a suitable device, similar to traditional TV broadcasting. Broadcasters and content providers could extend their reach to mobile users and introduce new interactive services.
"We believe that LTE Broadcast is a technology well suited to distribute TV and broadcast services and will help us expand the benefits of mobile internet to everyone while evolving the TV viewing experience," added Moiin.
Other leading broadcasters are also investigating the uses of the technology. For example, Chris Nokes of BBC Research and Development has said that LTE Broadcast could bring "significant benefit in congested areas for live, linear TV," especially in countries where there is re-farming of digital spectrum and problems with broadcast spectrum capacity.
There is currently only one live LTE Broadcast deployment, and that's in South Korea. However, indications are that Verizon in the US and Telstra in Australia will offer some form of limited commercial launch later this year, and the US Dish network has been awarded new spectrum specifically for this purpose. We could well be seeing a lot more of LTE Broadcast in the months ahead.
Email Newsletters
Sign up to receive TelecomTV's top news and videos, plus exclusive subscriber-only content direct to your inbox.