EE reports 4G contract sales outstrip 3G for first time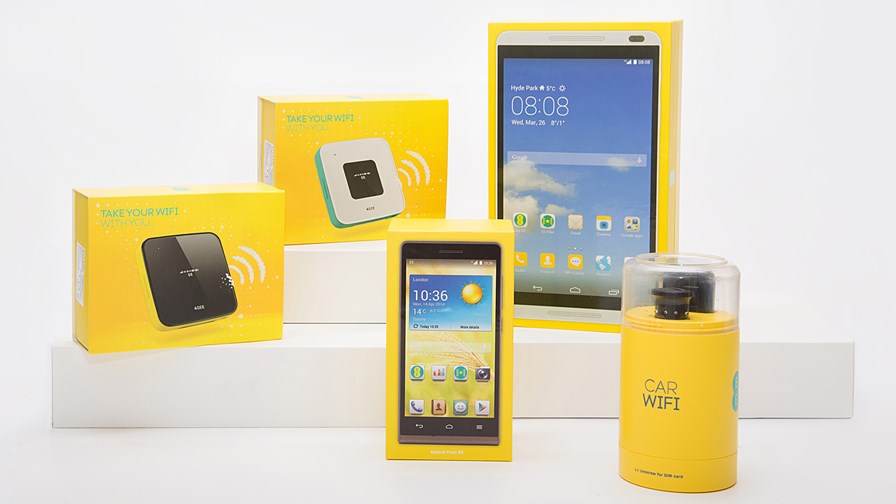 UK mobile operator EE has reported that its 4G customer numbers have now reached 3.6 million, with sales of 4G contract plans outstripping those for 3G for the first time. It is, says EE, "a tipping point" for the business. Consequently, it has unveiled the next phase of its 4G service, including further network expansion and the launch of new 4G plans and devices.
EE will accelerate network rollout in rural areas and on transport routes – as well as doubling the footprint of its double speed network (made possible by EE's abundance of spectrum) to cover 40 towns and cities by the end of the year. It will roll out 4G to around 2,500 villages and small towns with populations under 10,000, including many rural areas. Areas of high usage will also be targeted, including 47 major train stations and 22 airports.
The operator says 4G coverage of major roads in built up areas, such as the M25 London orbital, is already greater than 80 per cent, along with around half of the 50 busiest motorways and A-roads. Road coverage is becoming an increasingly important area for all mobile operators, as they seek to support in-car 4G services.
"With more experience of 4G than any other UK operator, we have unique insight into how the technology is changing behaviour," said Olaf Swantee, CEO of EE. "We're committed to remaining one step ahead – adapting our network to make 4G available where it matters most, with a focus on more rural areas, transport links and offering our customers the best network experience and great value, innovative devices and plans."
4G wi-fi
EE is also looking at wi-fi as a means to extend its 4G network to shared workgroups and non-4G devices. Next week it will launch an avian-themed collection of 4G wi-fi dongles. The Buzzard is designed for in-car use, and is powered via the 12v socket (or cigarette lighter, as we used to call it…) and sits in a cup holder. The £50 pay as you go device (also available on contract) will support up to 10 separate connections and supports EE's new wi-fi tariffs.
The Kite is a £70 pocket-sized device aimed at the professional market, and the Osprey retails at £50 and is aimed at the youth market. All three devices will support EE's double-speed network.
Finally, EE has partnered with the UK's Digital TV Group (DTG), which represents the UK's broadcast industry, to launch the Mobile Video Alliance (MVA). The aim of the MVA is to connect broadcasters and content owners with mobile operators to create the best possible experience of mobile video apps. Haven't we heard all of this before? According to EE though, "broadcasters have mastered content delivery in the home, to the web, and now they're focusing on the third axis – mobile platforms".
EE says it has embarked on a programme for selected video and TV content owners (including the BBC iPlayer team), who desire an optimum user experience for their customers over EE's 4G network.
"Our mobile devices have effectively become mini TVs with video traffic already making up over half the data on our 4G network.," commented Olaf Swantee.
Results from EE's own Mobile Living Index (which surveys 1,000 customers twice a year) show that the video experience is now as important as making calls and web surfing for 4G customers. It says that video and TV are expected to increase data traffic a thousand fold in the next four years, and will be more than two thirds of data on the network by 2018.
EE's double speed service offers downlink data rates of 20Mbit/s, rising to a peak of 60Mbit/s. However, an unhappy EE customer complained to the UK's Advertising Standards Authority (ASA) last December when he could only receive speeds of 14Mbit/s. But the ASA sided with EE, saying that the unlucky customer was a victim of what is becoming known as Average Speed Syndrome
Still, EE says it remains on track to achieve its target of 6 million 4G customers by the end of this year.
Email Newsletters
Sign up to receive TelecomTV's top news and videos, plus exclusive subscriber-only content direct to your inbox.