UK5G consortium to pursue 'purposeful innovation'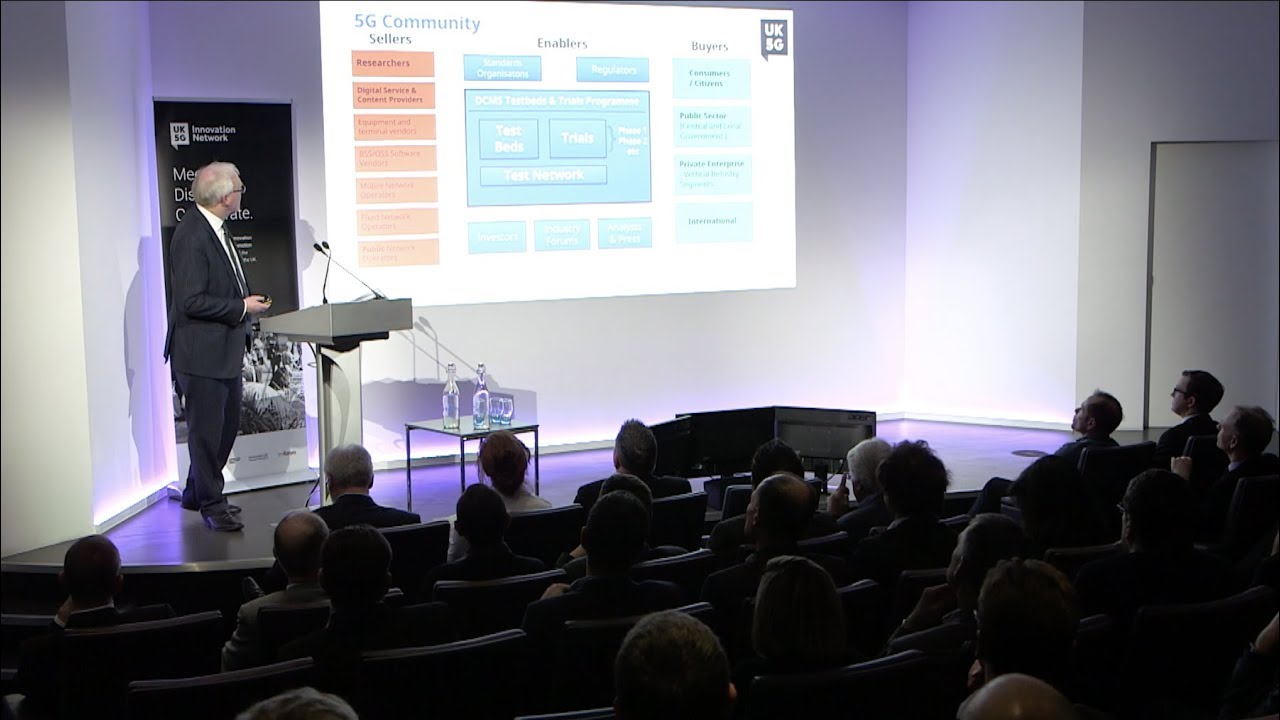 <iframe src="https://www.youtube.com/embed/eQA6x2dSOIg?modestbranding=1&rel=0" width="970" height="546" frameborder="0" scrolling="auto" allowfullscreen></iframe>
Tim Whitley, BT; Robert Driver, Cambridge Wireless; Ian Smith, DCMS; Rosalind Singleton, UK5G
The UK's Department for Digital, Culture, Media and Sport (DCMS) is funding a 5G ecosystem-building effort designed to help position the UK as a global leader in 5G mobile technology and applications. TelecomTV was there to film the launch at the iconic Post Office Tower in London where speakers presented an outline of the partnership and its goals.
The UK5G innovation network is designed to bring together interested organisations, UK researchers, technology providers, investors and vertical industries to make sure that the UK makes the most of the 5G opportunity.
To learn more or get involved with UK5G visit www.UK5G.org.
Featuring:
Tim Whitley, MD, Research and Innovation, BT
Robert Driver, CEO, CW (Cambridge Wireless)
Ian Smith, 5G Test Bed & Trials Programme Director, DCMS
Rosalind Singleton, Managing Director, UK Broadband & Chair, UK5G
Filmed at: BT Tower, London, UK
Related Stories