What took them so long? ISIL bans private internet access in Syrian stronghold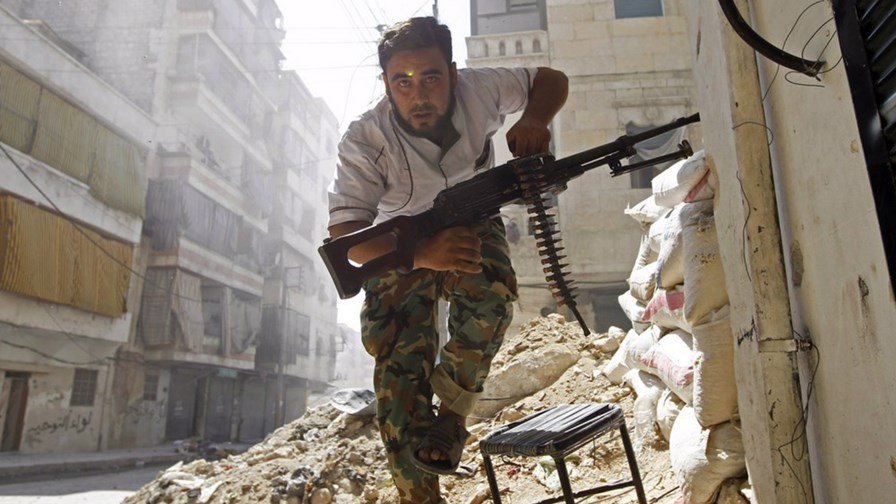 Obediently following the immutable, historically inevitable and just downright ironic plot-line of Orwell's Animal Farm (where after a farmyard revolution the pigs take charge and turn out to be more oppressive than the farmer) the Islamic State of Iraq and the Levant (ISIL) group has banned private internet access in al-Razza province, in the area of Northern Syria it now controls. Access to the Internet has been a major assist to the jihadist movement generally, enabling it to recruit adherents, spread propaganda, wallow in gore and generally look much more important, competent, confident and dangerous than it actually is. But now the ISIL leadership clearly appreciates the Internet's "double edged sword" tendencies and has responded accordingly.
According to Aljazeera.com, both the Syrian Observatory for Human Rights, a UK-based monitoring group, and the on-the-ground in Syria group 'Raqqa is Being Slaughtered Silently' are reporting that the authorities are cracking down with new restrictions.
Internet providers had been informed by leaflet that they had four days to cut private WiFi connections apart from those in Internet cafes (which are apparently being monitored). Even (or perhaps especially) ISIL soldiers are also banned from having private access.
Al Jazeera sources say it's all part of an attempt at a news blackout to prevent the world learning what is going on inside Raqqa City. Already, ISIL has been patrolling and raiding internet cafes in the hunt for people who are transmitting news. Sources say ISIL is also "trying to cut communications between its non-Syrian fighters and their families for fear of them trying to return home."
- Meanwhile, and somehow related on the other side of the jihadi battle lines, WiFi figures again as Insitu, a subsidiary of plane-maker Boeing, is allegedly working on a drone capable of delivering spyware via WiFi connections onto computers.
Ironically the project came to light as the hackers themselves were hacked (probably by rival hackers). Emails reveal that the project plans to "develop a way to infect computers via drone. One engineer is assigned the task of developing a mini infection device, which could be 'ruggedized' and 'transportable by drone."
Makes sense - could be another reason for ISIL to ban private WiFi… and quickly.
Email Newsletters
Sign up to receive TelecomTV's top news and videos, plus exclusive subscriber-only content direct to your inbox.