The French Group Barrière Accelerates its Digital Transformation with CommScope and Wifirst
March 25, 2021 HICKORY, NC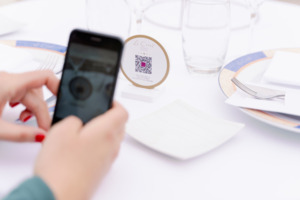 CommScope today announced that Wifirst selected CommScope's RUCKUS Wi-Fi to bring world-class connectivity to Barrière Group's 33 casinos, 18 hotels and 140 restaurants across France.
Over the past six years, Wifirst, a French leader in managed Wi-Fi, has installed and managed Wi-Fi in the Barrière Group's casinos, hotels and restaurants, as well as all common areas such as meeting rooms, conference spaces, lobbies and bars. They will continue to manage Barrière Group's connectivity and maintenance so the hospitality leader's IT staff can focus on the group's digital transformation.
The new Wi-Fi network will be the foundation of an ambitious digital transformation programme that enhances services for guests. Visitors will have the option to check in via their mobile device, download keys to their smartphones and go straight to their rooms. They can also extend their stays, check out, or change rooms without having to go to the front desk. By limiting unnecessary physical contact between guests and staff, these contactless conveniences will help increase guest confidence in the safety of their environment.
"We hope to give our guests an unforgettable adventure in an extraordinary setting marked by exquisite service, décor and cuisine. Barrière Group creates a beautiful escape where convenience, tradition and sophistication are as magnificent today as they were 100 years ago," said Emmanuelle Anglade, executive vice president, marketing, sales and technology at Barrière Group. "We had a double need for connectivity and the challenge was to find a business partner who could help us find an economically viable, reliable and scalable solution to adapt to the new uses of today and tomorrow. The Wi-Fi solution developed by Wifirst with CommScope's RUCKUS is helping us achieve our vision of digital transformation."
More than 7,000 rigorously trained employees will also benefit from the new network as they'll be able to work more effectively using mobile applications for housekeeping, catering, maintenance, digital signage and property management. Staff across the casinos and restaurants will have access to emerging technologies for hospitality, including IoT, automation, artificial intelligence and more.
"Beautiful historic hotels are highly desirable places to stay but thick plaster walls, fireproof doors and even mirrors can be nightmares for Wi-Fi as they weaken and block signals," said Etienne Detrie marketing director at Wifirst. "Connectivity is critical both for guests who have become used to constant connectivity at home and for operational efficiency boosted by mobility. Wifirst's experts are steeped in the realities of how to keep hotels and their guests fully connected."
Emmanuelle Anglade added, "Since the roll out of the new network began, there have been no complaints from guests regarding the quality of the Wi-Fi. And the number of bookings has increased in properties that have benefitted from the new network."
To address interference challenges, Wifirst implemented RUCKUS' high-performance dual-band Wi-Fi 5 access points. These technologies focus and steer Wi-Fi signals by choosing the best performing paths and channels, and even adapting to environmental changes and the devices used by guests.
"Barrière Group is creating an opportunity to impress visitors with a better-than-ever connectivity experience," said Eric de Mython, Hospitality partner account manager at CommScope. "It's been a pleasure collaborating with Barrière Group who is at the forefront of modern hospitality through three generations of entrepreneurial owners. Together with Wifirst, we are creating a blueprint for service excellence now and into the future."
This content extract was originally sourced from an external website (
CommScope
) and is the copyright of the external website owner. TelecomTV is not responsible for the content of external websites.
Legal Notices
Email Newsletters
Stay up to date with the latest industry developments: sign up to receive TelecomTV's top news and videos plus exclusive subscriber-only content direct to your inbox – including our daily news briefing and weekly wrap.