Reinstating the operator as the WiFi controller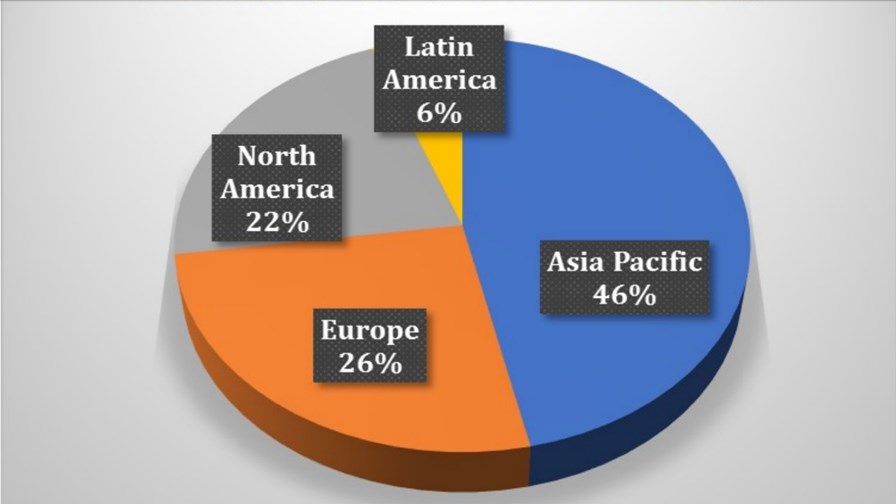 Cloud management has become a 'thing' in WiFi
It will soon be controlling around 658 million WiFi homes
It may also be poised to put the operator back in control
Cloud management is currently making big inroads in the WiFi home, and operators are using it to wrest back the control lost to clever WiFi access point vendors, according to a report from Rethink Research. As a result Rethink expects that cloud-based management software will be controlling around 658 million WiFi homes globally by 2023, putting broadband operators back in control of the WiFi market.
According to the report's author, Peter White, today most operators are busy putting cloud management software and extra Access Points into each home, rather than simply shifting to the faster 802.11AX. This "Multi-Access Point revolution" is being carried out to enable video to the home, says White, but it creates the potential to upgrade at least one billion homes with home gateway and cloud software "which will turn operator controlled WiFi into a kind of Super WiFi. In fact not only are the world's broadband operators at it, some DTH operators with no broadband pipe are hijacking WiFi to turn it to their own purposes – so everyone is getting in on this."
The first stage of the WiFi control transformation requires a simple upgrade to home gateway software so that it controls policy on the device and talks to the cloud, Further improvements will see the delivery of more than a single Access Point in each home – what we now call Multi-AP - in either extender or mesh configurations, says White.
In fact DTH providers like Sky and DirecTV have already taken control of home gateways provided by other operators by the simple expedient of switching off the home gateway WiFi and plugging a WiFi mesh node directly into the router. "If a broadband supplier does not do this, the TV supplier might. That increases the pressure to get on and manage WiFi in the first place before someone else does it and takes the credit."
It means WiFi will move on from the 50 Mbps service to all parts of the home that it approaches today, to ten times that speed in real terms, with some parts of the home enjoying 1 Gbps to 2 Gbps.
The Rethink report explains how this will work and what is likely to happen as a result.
"The outcome will be a savage reinstatement of operator controlled WiFi, which will inevitably make huge dents in the WiFi retail market, and a shift in broadband market control to a new class of "early adopter" broadband player."
Email Newsletters
Sign up to receive TelecomTV's top news and videos, plus exclusive subscriber-only content direct to your inbox.