Is Wi-Fi the answer to the world's urban digital divide?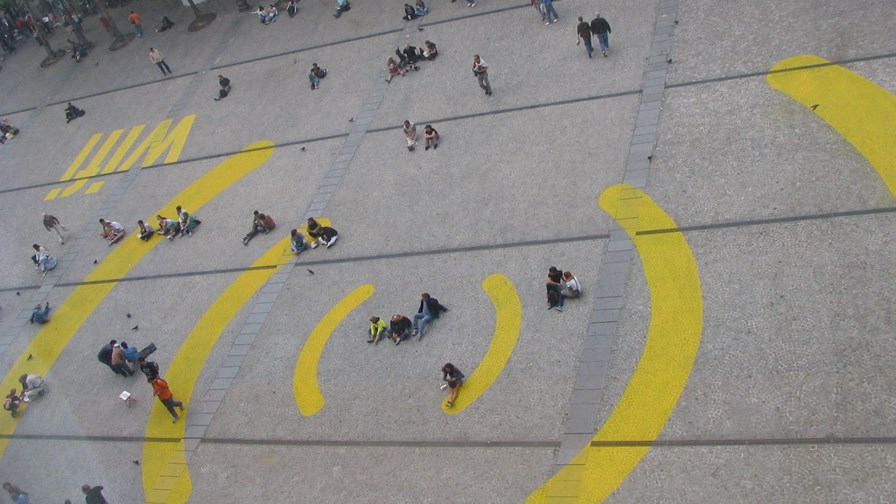 Europe has the lowest percentage of urban unconnected at 17%,

The Middle East and Africa has the highest proportion of urban unconnected citizens at 82%
London is the most connected major global city (only 8% unconnected), while Lagos is the least connected city (88.3%)
Just over two thirds (68%) of people in Asia Pacific have no broadband connection, while 55% of people in Latin America are without broadband
The digital divide is usually drawn as a global, north/south sort of phenomenon. In fact the biggest gulfs between the online haves and offline have-nots are to be found in some of the developed world's biggest cities, says the Wireless Broadband Alliance (WBA), which has just released some research to illustrate the problem and, of course, to point out how some relatively inexpensive Wi-Fi deployment can make a huge difference.
Predictably, perhaps, more than half (57 per cent) of the world's urban population has no broadband access, but the kicker is that over a third of that 57 per cent actually live in some of the world's wealthiest, and therefore most connected, cities.
The WBA has released the research compiled by Maravedis Rethink Research to mark the inaugural World Wi-Fi Day with the idea of focusing government and industry minds on solving the problem. Expect another report in a year's time to examine how far away (or not) the goal of full urban connectivity remains.
Clearly low levels of connectivity tends to track low levels of income. So the urban unconnected tend to be most numerous in the Middle East and Asia, says Maravedis Rethink. It's not just lack of low priced or free data access services, of course. What we used to call 'terminal equipment' - a computer, tablet or smartphone - is also a pricey ask if you're existing on a few dollars a day, although some of the schemes currently under way to redress the problem are finding some innovative solutions.
High prices lever open the divide in the U.S.
The most startling digital divide statistic was North America's. Despite having the world's highest average monthly income almost a quarter (23 per cent) of people in North America have no broadband connection. Los Angeles, for instance, leaves a full quarter of its citizens without broadband.
The culprit is not just low income, but high prices for both wireless and wired broadband services.
The idea of World Wi-Fi Day is to promote the benefits of Wi-Fi and to get service providers behind the idea of offering tasters of various sorts to drive some demand for low-cost or free services. Over 80 organizations are running initiatives today offering free Wi-Fi access to people across the world, including: AlwaysOn (South Africa), BT (UK), Cosmote (Greece), CSL (Hong Kong), Fon (several countries), docomo (Japan), KPN (the Netherlands), Proximus (Belgium), Romania Telekom and Telstra (Australia).
A City Wi-Fi Roaming initiative will also be launched allowing consumers to automatically roam, throughout July and August, between public Wi-Fi networks of major cities including New York, San Francisco, San Jose and Singapore.
Email Newsletters
Stay up to date with the latest industry developments: sign up to receive TelecomTV's top news and videos plus exclusive subscriber-only content direct to your inbox – including our daily news briefing and weekly wrap.