Fans demand that WiFi be given a red card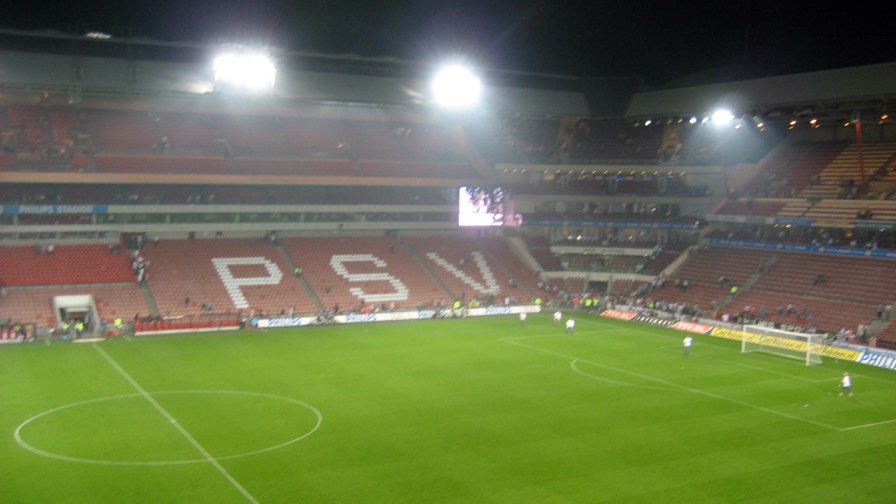 Mega sporting events such as the Olympics and, very recently, the football World Cup are occasions upon which it's become traditional for our public relations contacts to push all sorts of stories and statistics about the use of communications at said extravaganza. Every time it's the same: more capacity needed than ever, more spent than ever before on WiFi in particular.
Big sporting events are where the public WiFi needle gets a shove forwards because, we're told, people want to get the detailed results as they happen. And they want to keep up a running commentary with their friends as the game or games unfold, go onto social media, tweet about goals, even watch replays.
But now some football fans, at least, have had enough. WiFi is interfering with the spirit of the game, they say.
To understand this it's first necessary to understand that dedicated football fans believe they are an important part of the team itself. Without their singing, chanting and cheering they believe their team would be at least a 'man down' when playing. I'm not a social psychologist but it's highly likely that they're right - especially if the team (the ones kicking the ball and the enjoying the huge salaries) believe it too.
The problem is that old manliness question again: first raised by none other than Google's (and therefore Android's) co-founder, Sergey Brin, who believes that smartphones are "emasculating".
The Brin view is that 'real' men don't sit hunched over little screens pecking away at one line tweets. They stand up proud and tall and shout things. Brin and the more traditional football fan are apparently at one on this.
For the football fans at big Dutch club PSV Eindhoven, it's all become too much. Not only is the club trying to encourage seating at the games (a requirement which immediately limits the volume of enthusiastic cheering and visceral participation) but they've noticed that too many fans are taking their smartphones, phablets and tablets into the ground with them and not participating and supporting the team as they should. In other words the devices mean the supporters are not match fit and may cause PSV Eindhoven to lose a game.
These fans want the club to take out the WiFi that's in there, never mind adding more capacity. A recent match saw a banner held aloft saying "Fuck WiFi, support the team". Other fans were holding up placards with Wifi symbols scored through (no WiFi).
Over the North Sea at Manchester United's Old Trafford ground in the North of England, meanwhile, the club authorities are down on tablets for quite another reason: security. Supporters are banned from bringing laptops and tablets into the ground because of an unspecified terrorism threat.
Email Newsletters
Stay up to date with the latest industry developments: sign up to receive TelecomTV's top news and videos plus exclusive subscriber-only content direct to your inbox – including our daily news briefing and weekly wrap.