Ethergrab: can telcos plant LTE in WiFi territory?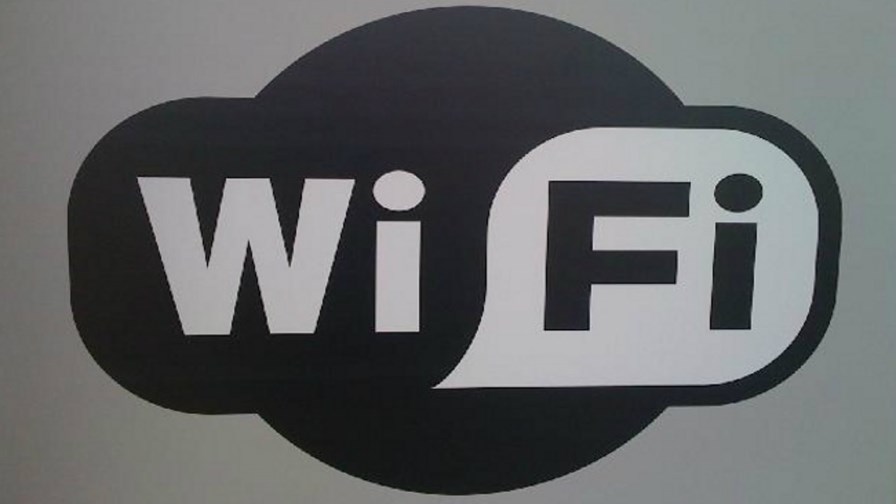 The quest for more mobile spectrum continues - especially in the US. This is despite the fact that studies show spectrum is not a 'bottleneck' and that many of the large carriers are sitting on unused allocations.
How could this be?
In case you hadn't caught on, the idea is not so much to make use of new spectrum yourself (if you are a telco) but to get hold of it to stop others from using it. It's called free and unfettered competition and it doesn't stop with outbidding each other in auctions to get as much licensed spectrum as possible. The latest ethergrab is aimed at the newish allocations for WiFi in the 5Ghz range.
The likes of NTT DoCoMo and Huawei, and lead by Qualcomm (no doubt to be joined soon by others) are advancing the concept of LTE-U. That's LTE running in unlicensed spectrum.
As you might imagine, the idea is ruffling feathers in the WiFi community which fears it may allow the big mobile carriers to muscle in unfairly on the WiFi space - not to make use of WiFi as "carrier WiFi" (that's seen as fair enough - many in the community even like that idea since they get to sell lots of kit to the carriers) but to plant a technology designed to work in a licensed (non-shared) environment with the side-effect of shouldering WiFi out… that's different. Public spectrum may be shared but it's still a zero sum game - if you happen to be using lots of it, then there's less space for me.
According to Caroline Gabriel, Research Director at Maravedis-Rethink in a recent paper on the issue (see - www.rethinkresearch.biz), "Qualcomm spearheaded the LTE-U proposal, which effectively uses 5GHz licence-exempt spectrum for supplemental downlink (SDL), adding capacity to a primary cell in a licensed band. Similar SDL techniques have been pioneered in other bands," she writes. "However, the 5GHz approach has greater complexities, and greater political sensitivity, because the band is unlicensed and the main area where WiFi has been expanding in capacity and capability. The current gigabit standard, 802.11ac, is mainly focused on 5GHz, as is the future 802.11ax for ultra-dense deployments. All this has made 5GHz the flagship band for those who campaign for more unlicensed spectrum and, more importantly, open technologies to harness it."
"The central problem from the WiFi community point of view is that unlicensed spectrum is just that and anyone can use it, as long as they don't unfairly interfere with someone else using the same resource," Caroline told me. "But in an ideal world the WiFi people would like to find a formula which reserved the space for WiFi - so anyone can play, but only with WiFi."
Especially when the incumbent mobile carriers are so huge and powerful, it's accepted that public WiFi plays a valuable role in providing a low-cost, low-performance alternative to cell.
"The thing is that if the LTE-U approach works its way through, there won't be a level playing field since it is just a downlink designed to be used by carriers as one part of an aggregation," says Caroline. "That means only a carrier could ever make use of it which sounds inherently unfair."
So why haven't we heard more sound and fury around this issue? Is it because the WiFi folks (or some of them) have already taken the cell 'shilling' by falling over each other to sell carrier WiFi kit? Having done that they're hardly in a position to object if carriers use the spectrum for LTE.
"Partly that, but I think they're not getting upset about it at this stage because of all the interference issues that are sure to flow. By the time all that is sorted out I think they're confident that Carrier WiFi will have overcome its few remaining problems."
She writes: "By that time, the build-out of advanced WiFi, and the power of the WiFi lobby worldwide, will be even greater than now. Indeed, advances by the WiFi sector will help make LTE-U less appealing to cellcos. Technologies which allow WiFi hotspots to be managed from their mobile cores address some of the issues of bringing non-3GPP technologies into their mix – offloading low value traffic is fine, but carriers fear losing the ability to monitor and monetize their subscribers once they roam into the unlicensed wilderness. That is starting to be addressed by common management and single sign-off techniques, such as Hotspot 2.0, Next Generation Hotspot and 3GPP work."
Perhaps LTE-U is just a marker from the cell guys saying: "We won't give up the chance to control ANY spectrum without a fight."
Email Newsletters
Sign up to receive TelecomTV's top news and videos, plus exclusive subscriber-only content direct to your inbox.