DT set to launch an app to make optimum use of WiFi and cell data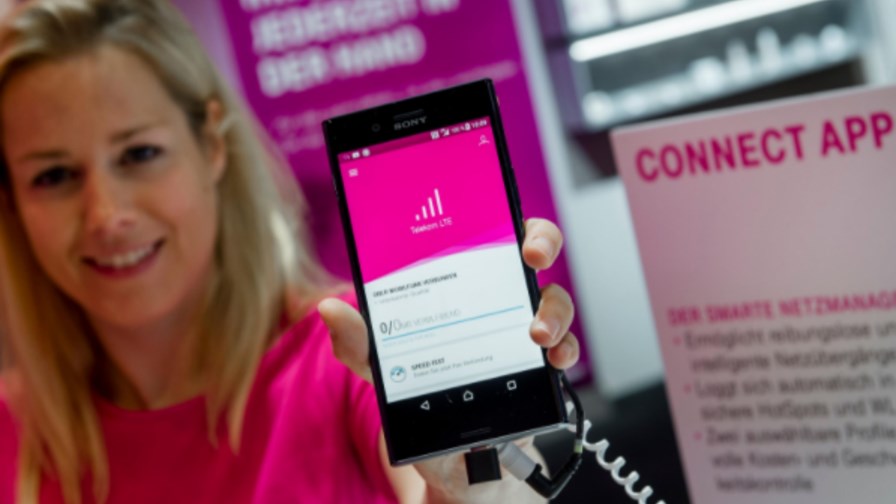 DT to launch Connect app aimed at its WiFi HotSpot customers
The app will flip the smartphone between WiFi and mobile data
It's an oldish idea and probably an obvious one. DT has launched 'Connect', a smartphone app able to to flip between WiFi and mobile broadband and thus curate an optimum 'experience' for the user by balancing cost on the one hand, and speed, latency and security on the other.
The sales patter sounds very similar to that deployed by Devicescape which has been building a database and a slew of carrier relationships over the past few years deploying just this sort of service so it wouldn't be surprising to find the company involved. It's currently in 'no comment' mode.
In fact the balancing of WiFi and mobile broadband is a technique that most users have discovered for themselves: using WiFi when they can and only switching to mobile broadband when out of range. In effect, the app automates the toggling task and it usually does so with reference to some sort of central database which collects quality stats on the available WiFi links so that the right balance can be struck.
As DT points out, some users are highly cost-sensitive keeping one eye on their mobile data allowances while they try to use WiFi as much as possible to stay under their caps. Others aren't so worried and will only use WiFi if the quality (speed and latency) is as good or better than the mobile data alternative; some will only use WiFi where security is assured.
DT claims it's put machine learning (that seems to be the buzzword of the moment) to work with Connect. The app, it says, knows how good the available connections are and it decides whether it's worthwhile, for instance, to switch from the mobile network to a hotspot.
Once the app has been installed and configured, it "runs in the background," says DT: "Always in search of the ideal connection, it switches automatically between WiFi and the mobile network without any interruptions to the service. The customer remains in control at all times. When configuring the app, users can choose between "Best connection" and "WiFi preferred." If "Best connection" is selected, the app automatically opts for the best available WiFi or mobile network connection, ensuring the user the highest speed at any given point in time. Users can also choose up to what level of data volume consumption the app should use. If "WiFi preferred" is selected by the user as the "best connection" profile, WiFi networks are always given preference, provided the WiFi link's transmission quality is good.
Deutsche Telekom says it presented a forerunner of the Connect app at MWC under the working title 'Seamless Connectivity app'. The pilot phase in Germany that was announced at that time has now been completed and info is being fed in to refine the Connect app ready for launch in late November.
Initially, the app will be able to access not only the mobile network, but also Deutsche Telekom's two million HotSpots across Germany. To do so, customers will need to have a Deutsche Telekom HotSpot flat rate, which forms an integral part of the current MagentaMobil rate plans. For members of the WLAN TO GO community, the app also manages the more than 20 million FON hotspots worldwide. It is planned to expand the service to include additional WiFi networks, such as those of hotel and coffee shop chains.
Email Newsletters
Stay up to date with the latest industry developments: sign up to receive TelecomTV's top news and videos plus exclusive subscriber-only content direct to your inbox – including our daily news briefing and weekly wrap.