Carrier WiFi now being grabbed with both hands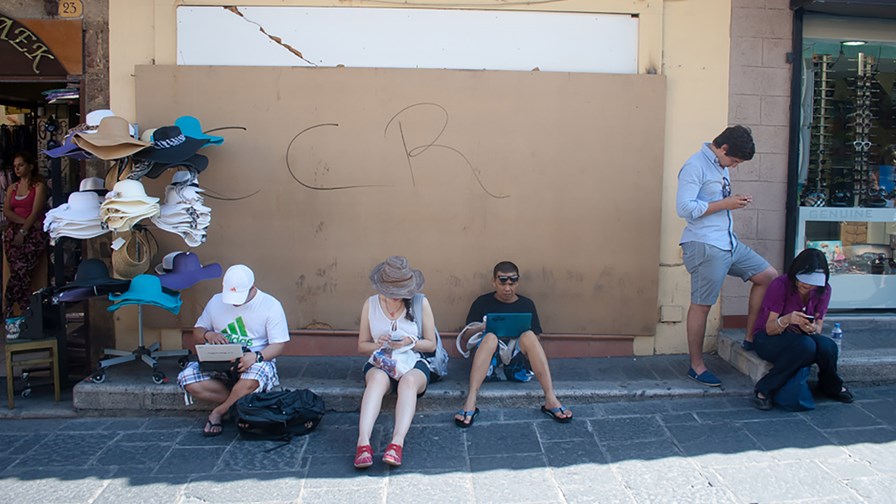 It's always (well for several years) seemed obvious that WiFi was going to break through in carrier form at some point. Perhaps I'm just impatient, but it did seem to take a long time despite much cheering (and some booing) from the sidelines.
I say so because as long as ten to 15 years ago it was possible to find pundits who thought WiFi's triumph was inevitable given the huge price per megabit advantage it had over its alternatives. This calculation didn't involve any careful analysis, just a simple observation that the cheap bit nearly always chases out the expensive one and that once WiFi chippery was in everything it would become a simple matter to create network access infrastructure to carry it at a fraction the cost of conventional cell.
Now, according to the Wireless Broadband Alliance (WBA) and researchers Maravedis-Rethink (which together have published their annual 'carrier WiFi survey') that chasing moment has now pretty much arrived, except WiFi isn't chasing anything out, it's just being added to the technical arsenal - carrier WiFi is here and doing very well.
The survey reveals that 70 per cent of carrier respondents say they are deploying carrier-grade Wi-Fi in their systems to improve customer experience and therefore increase subscriber retention. In addition, 41 per cent say this as the single most important driver to invest in next generation hotspot (NGH), ahead of offload.
Most importantly, confidence is up with Maravedis-Rethink reporting "the largest figure ever seen in this annual survey - 56.7 per cent - said they were more confident about investing in public Wi-Fi (whether as operators or in offering products and carrier services), than they had been a year ago. In the 2013 study, the figure was just under 52 per cent, and that, in turn, was up from 43 per cent in 2012.
The report says that these higher levels of confidence will certainly translate into larger and faster build-outs with Wi-Fi being deployed in a broad range of venues. Certain locations continue to dominate the Wi-Fi business due to the volume of traffic and criticality of services. In both 2013 and 2014, large venues such as stadiums and shopping malls will be among the biggest drivers of traffic growth said over 50 per cent of respondents, followed by travel hubs such as airports (cited by 48%) and connectivity on board transportation (41 per cent).
"What stands out from this year's survey is a strong focus on the importance of overall customer experience rather than just speed and convenience, and it is cited numerous times as a key driver for the adoption of Wi-Fi. WBA initiatives such as global roaming and Next Generation Hotspot are still being recognised as key enablers of the technology," said Caroline Gabriel, Research Director, Maravedis-Rethink.
The survey also found that Wi-Fi roaming will continue to be an important way to extend coverage, especially internationally. In the 2013 survey, 30 per cent of the hotspot operators also had roaming deals to supplement their networks, while in 2014, that percentage has risen to just over half. Among those surveyed, there was a total base of over 2.8 million directly owned and managed hotspots, and an average of 42,000 in a deployment. But when roaming was included, the carriers could provide a total of 8.85 million locations between them, or an average of 193,000 each.
Now NGH is a commercial reality, the survey points out that monetisation is rising to the top of the agenda. The most dramatic change from last year is that 35 per cent of respondents are now implementing Wi-Fi roaming as one of their monetisation strategies – charging for roaming access, or providing tools and platforms to enable it. That is up sharply from just 10 per cent in 2013.
The full report can be downloaded – http://www.wballiance.com/resource-center/wba-industry-report
Email Newsletters
Sign up to receive TelecomTV's top news and videos, plus exclusive subscriber-only content direct to your inbox.