Carrier-grade WiFi on the radar screens of 57% of carriers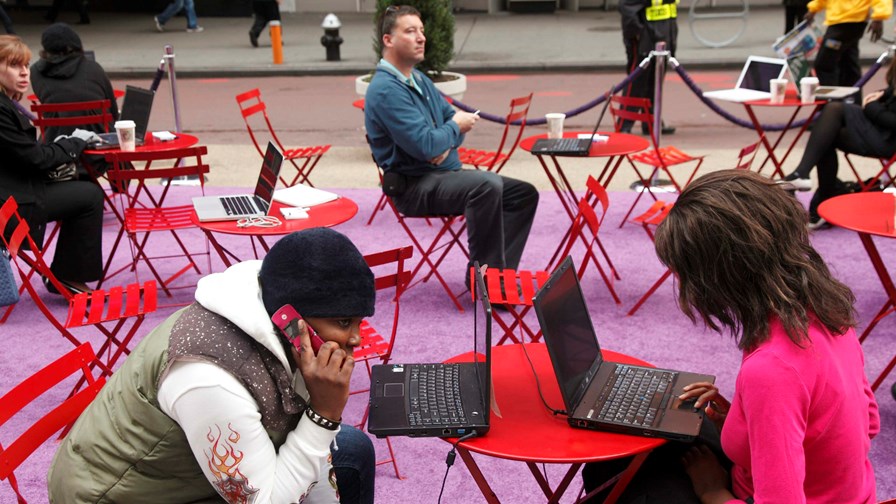 WiFi changing fast
Most carriers now looking at Carrier WiFi deployments
Will enable IoT/M2M, converged services and smart cities
Many 'types' of network operators and service providers will get involved
The WiFi service landscape is changing fast, according to a report just out from the Wireless Broadband Alliance, which shows that next generation/carrier WiFi is getting some real attention from network operators. Its annual report, compiled by Maravedis-Rethink, reveals that 57 per cent of operators have "firm timelines" in place for the deployment of a carrier-grade network architecture and it's expected that by 2020 a full 80 per cent of the survey's respondents will have WiFi deployments in expectation of serving IoT/M2M. More than half already have plans for deployments in support of converged services and smart city applications.
Maravedis-Rethink concludes that confidence in carrier-grade WiFi is growing fast and that a shift away from 'best effort' networks, to managed and carrier grade, will continue to gather speed. The researchers estimate that on current trends carrier-grade hotspots will outnumber best-effort hotspots in the installed base by the end of 2017 and by 2020 only a few legacy remnants of best effort hotspots will remain.
With that sort of take-up by carriers it's difficult to see how WiFi will be dislodged to any great extent by LTE-U (LTE operating in the WiFi public spectrum bands) since WiFi looks set to retain and enhance its current advantages of economies of scale, simplicity and ubiquity as the carriers ramp up their investment. LTE-U will have to prove out some stunning efficiency gains if it is to prove itself a viable carrier-grade alternative to carrier WiFi over the next five years or so.
"This year's survey has demonstrated a growing momentum within the ecosystem away from talking about the benefits of Carrier-grade to actually realising its potential in high-growth areas such as IoT and Smart Cities. Next Generation Hotspot and Passpoint technology have been fundamental enablers in the transition to Carrier-grade Wi-Fi and, as investment increases, so the potential returns will grow as new revenue streams develop," says Caroline Gabriel, Research Director at Maravedis-Rethink.
The Maravedis-Rethink report also documents the growing use of Wi-Fi as a strategic platform by an increasing variety of service providers. It says 'pure-plays', aggregators, MNOs, MSOs and vertical market operators are all in the game and while today almost one-quarter of the business value of Wi-Fi is attributed to reduced costs and overall ARPU improvement, by 2019 it's expected that players will be harnessing Wi-Fi, often in combination with their own networks, to generate incremental revenues directly. The biggest opportunities are seen in smart cities, Wi-Fi First and multiplay bundles including everywhere access to content and applications.
Email Newsletters
Sign up to receive TelecomTV's top news and videos, plus exclusive subscriber-only content direct to your inbox.