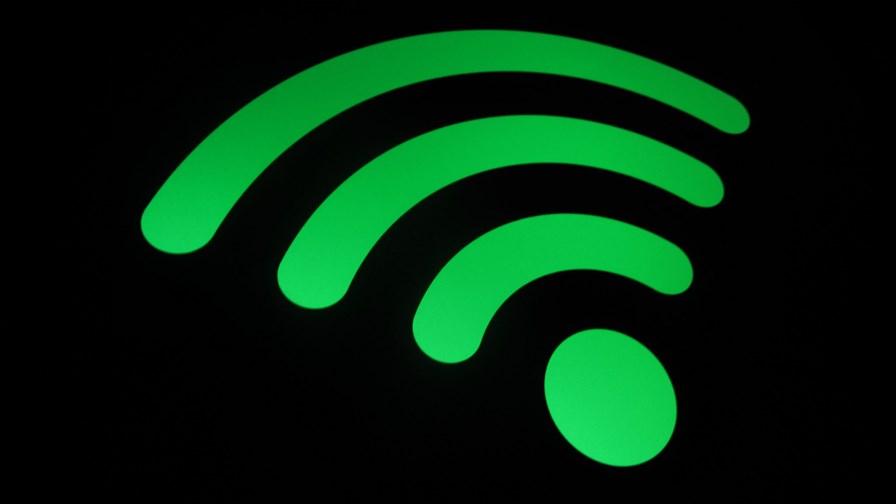 Chip maker bundles xDSL with support for latest Wi-Fi standard
802.11ax may hold the keys to the smart home
Last mile becomes the bottleneck
Broadcom has unveiled what it claims is the world's first CPE system on a chip that combines support for xDSL broadband with the latest and greatest Wi-Fi standard, 802.11ax.
Referred to as Wi-Fi 6 by the Wi-Fi Alliance, 802.11ax promises a step-change in throughput, by implementing modulation techniques used in cellular networking – namely orthogonal frequency-division multiple access (OFDMA) and 1024 quadrature amplitude modulation (QAM) – to greatly improve spectral efficiency. In short, it means that a Wi-Fi network will be able to deliver fast connections to many more devices at once without the whole thing grinding to a shuddering halt. It also offers improvements in signal range and battery performance in end user devices.
This holds huge potential for busy venues like stadia, airports, hotel lobbies, conference venues and so-on that want to offer a Wi-Fi service that actually works. It is also important for home users, because previously-dumb devices will in future connect wirelessly to the home hub, and the simultaneous consumption of data-hungry services like 4K TV and gaming will only increase.
It is here where Broadcom's new chip comes in. As the name spells out, it is a CPE SoC that supports xDSL, meaning copper-based broadband providers can offer the latest Wi-Fi tech to their home broadband customers. However, this also throws up a potential bottleneck in the form of the last mile. This is because while the home Wi-Fi network will have the capacity to handle all these demanding services, the access network trying to deliver them to the home in the first place might not, particularly if it is an ageing DSL connection.
Press release below:
Broadcom delivers the World's first xDSL CPE SoC with integrated 802.11ax Wi-Fi 6 technology
Broadcomcombines 35b VDSL with a 2x2 802.11ax radio, adding to its Max WiFi family of broadband gateway, repeater, and mobile silicon devices
SAN JOSE, Calif., Oct. 23, 2018 (GLOBE NEWSWIRE) -- Broadcom Inc. (NASDAQ: AVGO) today announced the availability of the industry's first broadband SoC with integrated Wi-Fi 6 technology. The BCM63178 combines ADSL, 35b VDSL, and Wi-Fi 6 into a single integrated solution, enabling telecom service providers to effectively deploy copper services coupled with the benefits of 802.11ax in a single, cost-effective platform. With high-performance CPU, Gigabit Ethernet routing, next-generation broadband access, and WiFi 6, BCM63178 provides a path for service providers to spread broadband content throughout the home.
Combined with a multi-core CPU complex for high performance packet processing and offload, Gigabit Ethernet switching and routing, and VoIP, the BCM63178 is architected to efficiently scale from single-band applications to the high-speed demands of dual-band Wi-Fi home networking with Broadcom's BCM43684 Wi-Fi 6 WLAN chipset. Complementing the BCM63178 silicon is an advanced, secure, container-based software architecture consistent with Broadcom's DSL and PON CPE silicon offerings.
"Combining both xDSL and Wi-Fi 6 technology into a single device enables service providers to deploy a future-proof CPE product as the Wi-Fi 6 market matures," said Greg Fischer, senior vice president and general manager, Broadband Carrier Access, Broadcom. "Further, the advanced software offered with the BCM63178 along with its processing capability enables secure, modern containerized software architectures for increased longevity and product reliability as new applications are downloaded to Broadcom-based gateways."
Broadcom's 802.11ax implementation provides users with an improved wireless experience based on state-of-the-art Wi-Fi 6 technology recently introduced by the Wi-Fi Alliance. Broadcom's new platforms are designed to facilitate whole home coverage, WFA EasyMesh™ capable gateways and repeaters, reliable video over Wi-Fi performance, as well as faster download and upload speeds, higher capacity, better coverage, and longer battery life afforded by Wi-Fi 6.
The Broadcom BCM63178 family of devices is sampling today.
This content extract was originally sourced from an external website (
Broadcom
) and is the copyright of the external website owner. TelecomTV is not responsible for the content of external websites.
Legal Notices
Email Newsletters
Sign up to receive TelecomTV's top news and videos, plus exclusive subscriber-only content direct to your inbox.