A 10 Gigabit boost for WiFi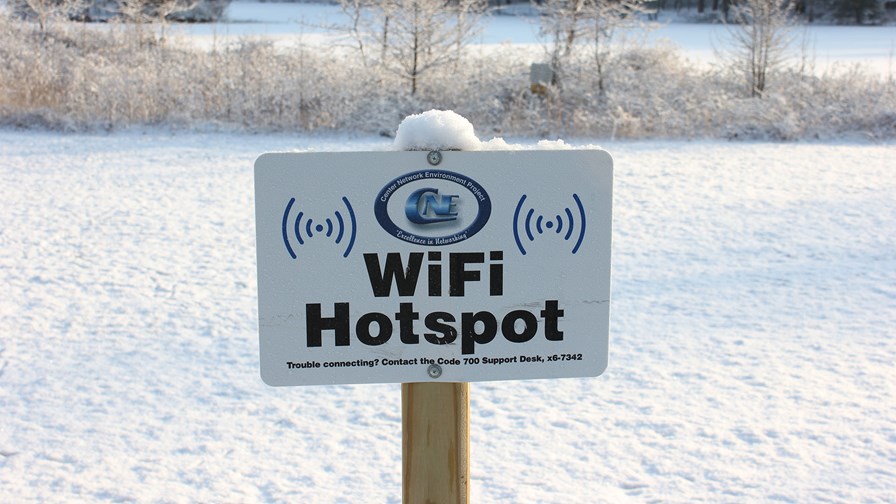 It's been a good year or so for WiFi. The new faster WiFi (802.11ac) has finally come through the standards process after what seems to have been a long struggle; the US Federal Communications Commission has expanded the WiFi allocation there in the 5GHz band by an additional 100MHz, effectively doubling the available spectrum in that band and enabling 1 Gigabit WiFi speeds. (see - Spectrum spread: the FCC butters up both sides).
Now we might be witnessing the biggest boost of all - a move to a massive 10 Gbit/s and a new set of possibilities.
The 10 Gbit/s option is available as a phase 2 in the ac standard which was approved at the beginning of this year. That phase 1 of 802.11ac utilised QAM, to increase the throughput to 1 Gig with up to 500 Mbit/s per channel.
The second phase folds in multiple antennas to support Multi-user MIMO and provide another boost up to 10 Gbit/s. QAM modulates multiple data streams onto a single bearer while MIMO uses spatially separated antennas to increase the number of streams.
Why would we need anything faster at this point, I hear you cry. Nobody today could even use the full 500 Mbit/s much less multiple Gbit/s. For one thing the usual broadband connections tend not to get anywhere near those sorts of speeds.
Indeed not, but the point with MIMO is to increase capacity, not speed. More channels in other words, any one of which can be used by a compatible end-user device.
Already one specialist chip-designer, US company Quantenna, has leapt ahead to announce a 10 Gbit/s WiFi chip which will utilise 8 antennae to hit the 10 Gbit/s mark. It plans to make its chip available to vendors in 2015.
This approach opens up two great areas for next gen WiFi usage. First of course there's small cell carrier applications and higher density amenity WiFi. This technology will allow WiFi hotspot providers to support more users with more demanding applications.
Then there's home applications. With the home hub supporting multiple channels it allows the system to avoid contention with adjacent WiFi hubs by skipping through more channels to find a clear one; but most interesting of all, it will enable the multiple streams to be bounced around the home to support multiple devices and applications - content could be more easily streamed from one device to another, for instance, and all sorts of home M2M apps could be supported.
I currently have an intractable problem with my Chromecast TV device. I am able to 'cast' a stream from a participating site to my TV (such as Netflix or Youtube) without problems, but when I stream a tab on my computer to the Chromecast it's all too much. Jitter and screen-freezing often sets in because I'm streaming off the Internet and having my computer bounce the stream straight back to the TV - the streams are often presumably fighting with each other in the same channel.
Bring on Phase 2 of 802.11ac.
Email Newsletters
Sign up to receive TelecomTV's top news and videos, plus exclusive subscriber-only content direct to your inbox.