Vodafone sues KPN for stalling its Netherlands triple-play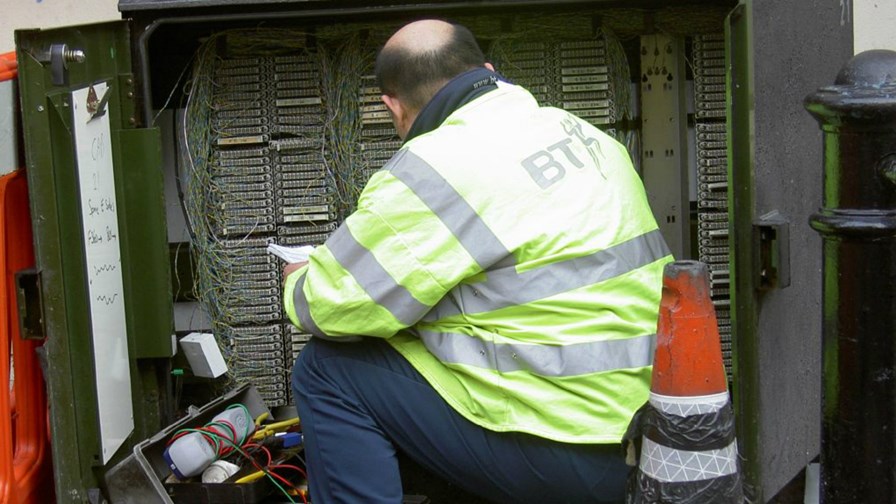 Vodafone sues KPN
Alleges damages of €115 million
May have more lawsuits in the pipeline
Vodafone has been ramping up what might be called its competitive equity campaign in Europe - basically harrying incumbent carriers where it feels it's being unfairly treated. It has recently had a go at both BT (complaining to the regulator Ofcom about Openreach) and in Ireland it has been complaining to ComReg about Eircom's alleged shortcomings when it comes to unbundling (ironically, as so often in these strange bedfellow cases, in a joint complaint with none other than its UK adversary, BT).
Now Vodafone Group has announced that it's pressing the button and taking a major ex post action against the Netherlands incumbent operator, KPN, for anti-competitive behaviour which Vodafone claims cost it dear in the past. Vodafone says KPN purposely delayed providing the necessary infrastructure to enable the mobile operator to use KPN's copper network to offer a triple-play (TV, phone and broadband) in the Netherlands. Having stalled its competitor, Vodafone alleges, KPN then pushed on with its own 'three in one' offer and subsequently captured the lion's share of the Dutch triple play market.
In detail the action states that KPN deliberately held Vodafone up for three years, preventing it from launching its Vodafone 'Thuis' package by failing repeatedly to meet its unbundling commitments. KPN meanwhile joint-launched - in partnership with its subsidiary Telfort - a comparable 'all-in-one' package under its own brand. That meant, alleges Vodafone Netherlands, that it effectively missed out on joining the Dutch triple play market at a time, two or three years ago, when more than 100,000 households per quarter were switching to multi-play propositions. That, it says, qualifies as an abuse of a dominant market position and it resulted in an estimated €115 million in damages for Vodafone Netherlands.
Vodafone Netherlands says it's lodged its claim with the court of justice in The Hague and it's asking for an initial ruling of unlawful behaviour. If it gets that, the next step will be for it to get a court to decide the level of damages it has suffered.
Major campaign for behaviour change
But of course Vodafone isn't really seeking damages. It appears to be mounting a fairly long-term campaign to tilt the telecoms battlefield in favour of competitive entry rather than - in what appeared to be its trajectory until quite recently - back to an uncompetitive stasis where scale and might were right and much-needed competition was viewed pejoratively as disruptive and investment-squashing.
Ideally, Vodafone would like complete separation of the infrastructure arm from the incumbents - a course it is advancing the UK - as there are so many ways the incumbent can trip up its rivals when it comes to unbundling services. According to a Vodafone spokesperson one example might be the BT Openreach way of handling connection lead times (always the most toxic area of contention in the incumbent/unbundler relationship) means it only undertakes to make 'best endeavours' to have a connection made within a particular time-scale. Invariably it might miss (allegedly) up to 60 per cent of the requests, effectively poisoning the relationship between the unbundling party and its customer.
The complaints and lawsuits are designed to make examples of some incumbents and to scare the others into not messing with it.
To that end it has other agenda items it's intent on pursuing. In addition to its heart-felt campaign (join the queue) to wrench Openreach from the clutches of BT - now apparently getting at least favourable consideration by Ofcom - it now has a list of successful scalps and ongoing actions it has or is mounting in conjunction with Europe's regulators. It claims:
In October 2014, the European Commission fined Slovak Telekom and its parent company Deutsche Telekom €39 million for abusive conduct in the Slovak broadband market. Deutsche Telekom received an additional fine of €31 million as a repeat offender.

In March 2015, Vodafone Czech Republic launched a €14 million legal action against O2 Czech Republic for abuse of its dominant position.
In May 2015, the Italian Council of State dismissed Telecom Italia's appeal against the €104 million fine imposed on it in 2013 by the national competition authority for abuse of its dominant position. Vodafone Italia and Fastweb both launched civil actions following the national competition authority's ruling.
In October 2015, Spain's national competition authority fined Telefonica €5 million for failing to comply with regulations governing the renting of broadband connections to its competitors for more than four years.
This month, Vodafone Ireland, SKY, BT and Magnet entered into a formal dispute with Eir (formerly Eircom) over its repair times on the broadband and fixed-line telephone network. In addition, the Irish telecoms regulator announced a review of Eir's regulatory governance model.
Email Newsletters
Sign up to receive TelecomTV's top news and videos, plus exclusive subscriber-only content direct to your inbox.