MWC: Please press release me, let me go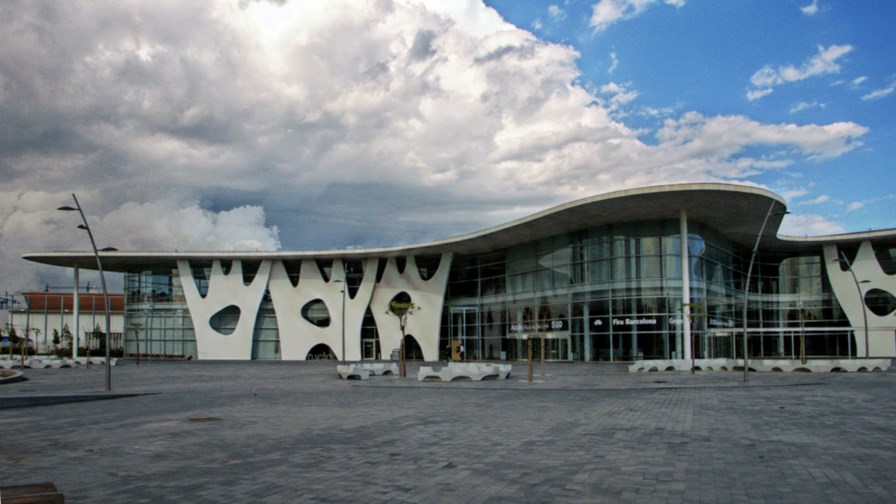 MWC faces an excitement vacuum as the industry transitions from hardware to software
Except for bendy screens - and who wants those? - smartphones are dull
And in its early phases 5G looks likely to be dull as well
The mobile industry is in a strange place. It's never been as technologically successful as it is now but smartphone sales seem to have plateaued, if not fallen, It appears that vendors have hit some sort of ceiling on cost/performance/utility at the top end of the market (how many cameras do you really need?) and more potential users are holding on to their phones until they start to show signs of distress (both users and phones) and then and only then will they get around to buying another model. (see Mary Lennighan's story today).
It's a sign of just how screwed up telecoms has become that the fact that there's a sales dip because the users are happy with the phone they bought two years ago, is viewed as some sort of calamity. It's not. It's a sign of success. The commoditization involved will bring more people on board, and inevitably lower smartphone pricing and will reduce that stubborn digital gap.
But the problem is that a declining smartphone market with nowhere to go does reduce the excitement level at events like MWC. Software and services never sell themselves as well as gleaming slabs of technology do and already I can sense smartphone journalists at MWC clearing their throats to shout " boring" about this year's event.
But it's the same, in a way, on the other side of the industry where the networks are built. That too used to rely on boxes which did specific things and begat new boxes which every year materialised at venues like MWC to do the same things faster/cheaper/better. And they had numbers that could be easily grasped. Ten gigabits last year, 20 gigabits this. 200 ports last year, 400 ports this, and so on.
Now the whole software driven network 'ecosystem' [and I should know - I've been grinding my way through literally scores of press releases over the past few days] is defined in a mush of non-specific, feel-good slogans. Like, err, 'ecosystem' but also featuring the likes of 'partnering' and 'MOU' and 'collaborating'. And it's not certain what the things mentioned will do; what benefits they might bring and when. Yes, it was always like that, I know, but it's got worse, partly because everything now tends to produce a 'capability' rather than a specific outcome. It's all about potential.
To pick unfairly on Nokia which has just announced an MoU with Korea Telecom: the pair intend to "collaborate and trial various 5G technologies, including NFV and network slicing, in order to develop new applications and business models for the operator's enterprise customers." They're collaborating to build cranes to build other cranes.
But this is all in the nature of the software-driven environment which telecoms has already become. I guess we'll all get used to it.
Email Newsletters
Sign up to receive TelecomTV's top news and videos, plus exclusive subscriber-only content direct to your inbox.