TV going OTT and virtual say researchers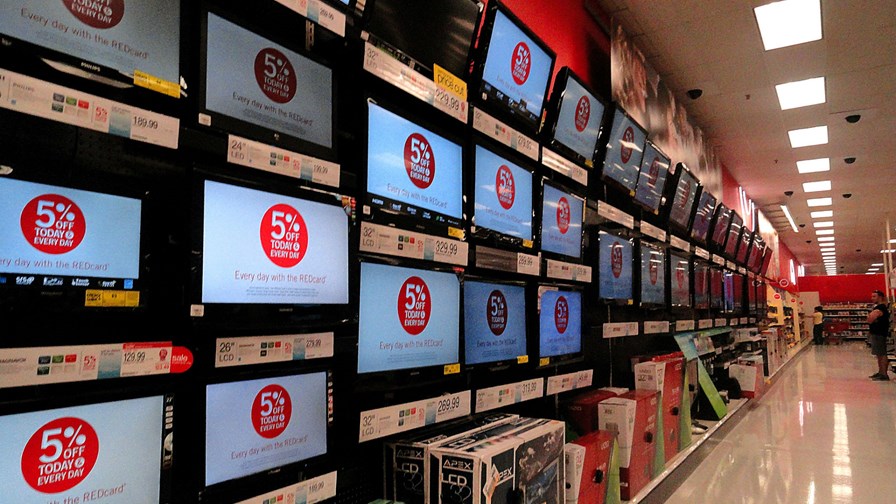 Sometimes you can disrupt yourself with your own technology and I wonder whether we'll see multiple instances of that happening with the maturation of NFV.
How? Metaswitch's Project Clearwater, the open-source IMS core, is a case in point. Yes, it collapses the expensive array of IMS elements required for next gen voice, video and messaging services onto a single server, hugely lowering the cost of IMS entry. But not just for telcos. Given the right permissions, licenses and so on, any old rag tag and WhatsApp could theoretically become a VoLTE-based, IMS-wielding telco at the flick of server switch. Oops, goodbye barriers to entry.

So is it too obvious to point out that while telco-inspired NFV (via ETSI) may well enable telcos to 'compete with 'OTTs' in terms of agility (an oft-mentioned objective) it will also enable 'OTTs' to compete back from the safety of their data centres? Infonetics has completed a couple of interesting reports: one on Mutiscreen TV strategies, the other on the OTT pay TV market.

Multiscreen TV strategies first. Infonestics points out that pay-TV operators plan to deliver live and file-based content to subscribers with multiple devices and they want flexibility in the processing platforms they use to encode and play out video content. Enter NFV which theoretically will give them just that flexibility and functionality by letting them put encoders and VoD playout servers on virtual machines on standard servers, says Jeff Hevnen principal analyst for broadband access and pay TV at Infonetics Research. Nobody's quite doing it yet but Infonetics' research results plots a speedy adoption curve with 42 per cent using virtualised video infrastructure by 2016.

Infonetics also found that:

58 per cent of respondent service providers currently support all three primary multiscreen devices in the home: tablets, PCs/laptops, and mobile phones
Nearly half of operators surveyed offer live streaming today
Transcoding is becoming more distributed: Only 16 per cent of respondents plan to transcode video content in their headend in 2015


Infonetics has also been charting over-the-top (OTT) pay TV services and says its numbers show these will soar to $10B by 2018; Netflix, Hulu are just the beginning, it says.

"Subscription-based over-the-top (OTT) providers like Netflix, Hulu Plus, and Amazon have seen phenomenal growth over the last couple of years. With a combination of wide availability across end devices, user-friendly interfaces, and access to vast content libraries, these providers continue to challenge traditional pay-TV providers and are in the early stages of siphoning off revenue," says Heynen.

And now the providers are expanding their relationships with traditional pay-TV providers to get their apps and services integrated directly onto consumer set-top boxes (STBs), gaining access to a much larger pool of current pay-TV subscribers."


So with that effort, OTT pay-TV revenue is forecast to grow from $5.8 billion in 2014 to just over $10 billion in 2018. The global pay-TV market was worth $117 billion in the first half of 2014, an increase of 3.9 per cent from the first half of 2013 (1H13) while Satellite and telco pay-TV service revenue continues to grow, driven by new subscribers and increased average revenue per user (ARPU) in North America and Western Europe.

Email Newsletters
Sign up to receive TelecomTV's top news and videos, plus exclusive subscriber-only content direct to your inbox.