AT&T going global with video service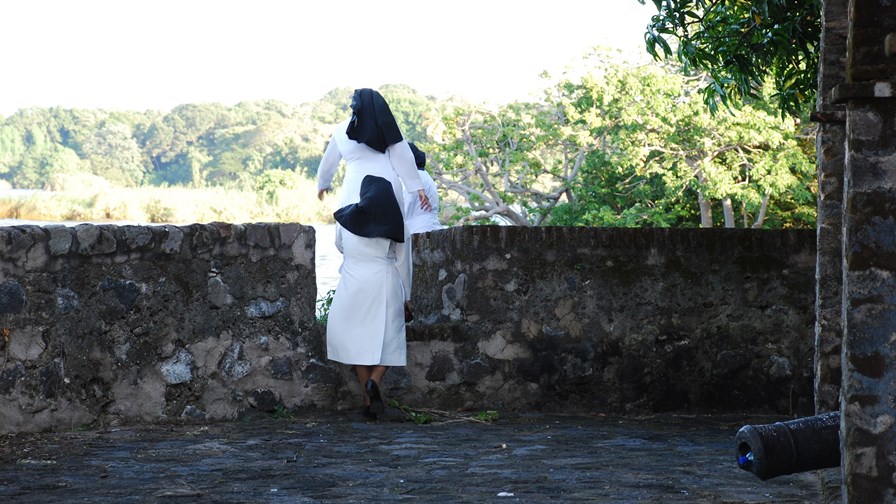 US telco's planned streaming service 'not another Netflix'
Eyes international markets following 2019 US launch
CEO confident on debt management, despite black swan potential
I've had the score from The Sound of Music running through my head since AT&T chief executive Randall Stephenson told the UBS Global Media and Communications Conference on Tuesday that his company is "climbing every cell tower," as it builds out its first responder network, turns up spectrum and installs 5G antennas. Time for a flick through the Christmas Radio Times, methinks.
The fact that I could soon be able to watch the aforementioned musical extravaganza on an AT&T video service even though I do not live in the US was news to me.
AT&T is working hard on its strategy to transform itself into a full digital services provider, developing its TV and video service offerings with a view to targeting all segments of the market, from full DirecTV bundles to the thin client OTT offering it aims to launch early next year and other low-cost options.
Further, it is working on a direct-to-consumer streaming service from its Warner Media business that will debut in the US next year. Its goal is "not to become another Netflix," Stephenson said, but was quick to point out that while his recent comments about the latter being "a warehouse of content" were not intended derogatorily.
While mirroring Netflix – which buys Warner Media content – is not AT&T's ambition, it is clear that it needs to have a content-heavy consumer product because wholesale business models are facing considerable disruption. Its planned service will be based around the core HBO movie platform plus original programming and the Warner Bros content library. Initially it will be available only in the US, but the brands and content the telco acquired through its US$85 billion purchase of Time Warner, now badged as Warner Media, earlier this year are attractive globally, Stephenson said. Incidentally, the government's appeal against the AT&T/Time Warner tie-up gets underway in Washington DC today, but the telco insists it is confident the deal will stand. It expects the court to rule in the first quarter of next year.
Launching a TV product internationally would be no mean feat, in no small part due to the complex existing content distribution relationships the firm has with service providers. Stephenson gave the UK's Sky as an example, since it carries a lot of HBO content. Distribution relationships are very important "and you don't want to disrupt them," he said.
As a result, AT&T "can't put a product out there tomorrow...We're going to have to figure this out," Stephenson said. "We'll probably be very market-specific," which will take more time, he said.
Still a telco at heart
While AT&T is devoting a lot of energy – and resources – into developing the video and content side of its business, its P&L shows that its core business is still telecoms.
"This is a company that's driven by our mobility business," which accounts for half of its profitability and 40% of revenues, Stephenson said.
Indeed, in the most recent quarter AT&T's mobile business generated US$18 billion in revenues, more than twice the sum brought in by Warner Media, and $7.7 billion in adjusted EBITDA. Warner Media's EBITDA came in at $2.7 billion, up by more than 7% on-year. However, AT&T's entertainment group, which covers fixed broadband and video services, saw both revenues and profits slide in Q3; EBITDA dropped by a sizeable 17% to $2.4 billion.
2018 was "a difficult year" for the video and broadband business, Stephenson admitted. "We've been investing aggressively" in it, he said, including fibre spend and the investment required for the OTT streaming product it is currently trialling.
"Capital intensity in the business should decline over the next couple of years," Stephenson said, noting that a project to extend fibre to 14 million homes will be complete by mid-2019 and LTE rollout to 100 million people in Mexico will come to an end this month. In addition, the "spectrum dividend is not inconsequential" as we get into 2019 and beyond, he said, referring to the fact that deploying additional spectrum will help to avoid the construction of new mobile towers.
However, the operator has no plans to stop investing – amongst other things, it is rolling out 5G – and has budgeted a spend of $23 billion for 2019. But it is keen to deleverage.
Black swan
The Time Warner deal left AT&T with disquieting debt levels, but last week the telco shared its goal of reducing its debt-to-EBITDA ratio to 2.5x by the end of next year. Stephenson said he has a laser focus on hitting that target: "It's just a comfortable level for us," he said.
However, "it's still heavy for a company of our size...That's US$150 billion of debt," he noted.
Nonetheless, AT&T is confident it can manage its debt "easily" over the next four or five years, even in a world in which "black swans seem to appear every year."
The telco has $12 billion worth of debt maturities to deal with in the coming four years, but has the means to deal with it. It expects to generate $26 billion in free cash flow in 2019 and with a dividend payment of around $14 billion that still leaves $12 billion, Stephenson said,
In the longer term, AT&T aims to return its debt-to-EBITDA ratio to historic levels and is looking at a figure of 1.8x in 2022.
By which time, who knows how many consumers in international markets will be planning their Christmas viewing on an AT&T OTT TV service. Mexico looks like a good bet, given AT&T's existing presence there. Unravelling the various content distribution deals in the UK might be too big an ask in a few short years, but there are many other markets in which US-generated English-language content is highly saleable.
AT&T, coming to a screen near you!
Email Newsletters
Stay up to date with the latest industry developments: sign up to receive TelecomTV's top news and videos plus exclusive subscriber-only content direct to your inbox – including our daily news briefing and weekly wrap.