Under different circumstances, BT's £100m Dutch sale would be viewed as a shrewd move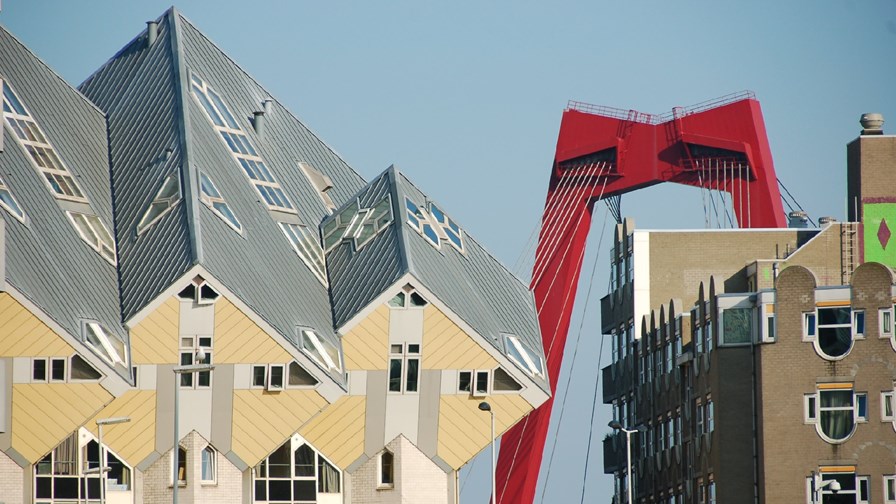 Jansen wants to put Global Services' Netherlands infrastructure on the block
Sale in line with telco's effort to slim down its struggling enterprise arm...
...But is owning all your own cables and towers still necessary anyway?
BT will sell £100 million worth of telecoms infrastructure in the Netherlands as part of its effort to revive its struggling Global Services division.
According to The Sunday Times, CEO Philip Jansen said that towers and broadband cables connecting Global Services' Dutch customers are on the block.
This comes off the back of BT selling Global Services Ireland. Reports earlier this summer alleged that Global Services' operations in Spain and Latin America are up for sale as well; however, Jansen said in the Times report that BT is focused on selling Global Services infrastructure, and not pulling out of specific countries altogether.
Even if everything at Global Services was tickety-boo – which of course it isn't – offloading a bunch of broadband cables and towers in various markets could still prove to be a shrewd move in the long term, given the general direction in which the industry is headed.
Cloudy outlook
Enterprise adoption of public cloud is gathering pace. According to IDC, public cloud spending is expected to more than double from $229 billion in 2019 to nearly $500 billion by 2023. It is being driven by telcos, retailers and professional services providers. Indeed, the rise of public cloud was a major topic of TelecomTV's DSP Leaders Forum.
In May, Global Services partnered with Cloudreach. A managed services provider, Cloudreach specialises in helping enterprise adoption of public cloud, either by jumping in with both feet, or dipping a toe by opting for hybrid. It works with the big three cloud players: Amazon, Microsoft, and Google.
Of course, big enterprises want a fast, secure, reliable connection to the applications they host in a public cloud. But there is not much to stop Global Services leasing that connectivity, wrapping its own solutions (plus an SLA) around it, and offering it to clients.
Gearing up for neutral
Further down the line, we could see players like Global Services come to rely predominantly on neutral hosts to deliver connectivity services to enterprises located outside its home market.
In this hypothetical scenario, the neutral host does the heavy lifting with the infrastructure, and it is down to Global Services to offer prospective clients a better level of service at a sufficiently attractive price point compared to say, Orange Business Services or T-Systems.
At the same time, it could leverage BT's infrastructure – both fixed and mobile – to position itself as the go-to neutral host for foreign enterprise service providers that want to serve UK clients.
By offloading infrastructure in the Netherlands and elsewhere – precipitated in this case by dodgy accounting in Italy rather than anything more prescient – Global Services has nonetheless forced itself to accelerate a transformation in how it delivers enterprise services that could ultimately stand it in good stead.
Email Newsletters
Sign up to receive TelecomTV's top news and videos, plus exclusive subscriber-only content direct to your inbox.