That the Great Telco Debate is great is beyond debate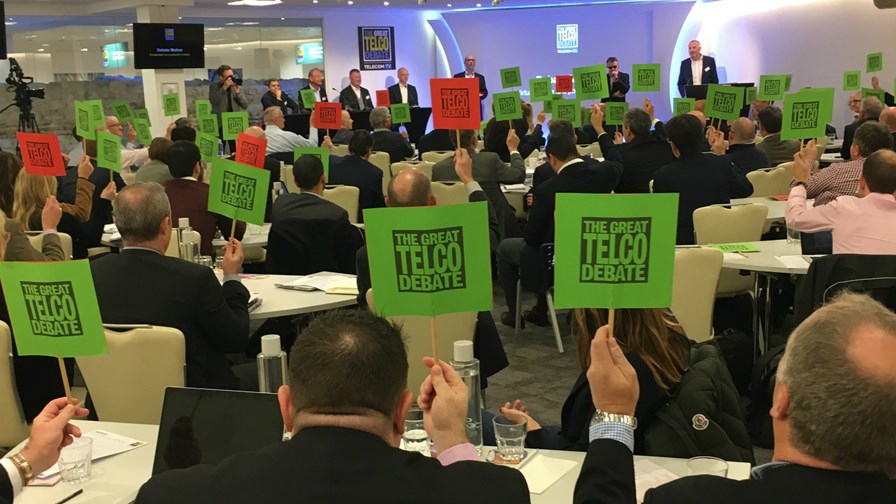 Getting the issues out in the open and clearly stated is good start
But the GTD is not about winning or losing, it's about adding new arguments to the mix
Keep watching TelecomTV to find out more
Yesterday's Great Telco Debate was a rip-roaring success. I'd better declare an interest: TelecomTV is now properly involved with the GTD. We'd been filming it for a year or two and we liked it so much we're now pitching in to help it to even greater heights.
What's so great about the Great Telco Debate?
If T-Mobile (US) can style itself as the untelco, then the GTD is the unconference. Sales pitches (the bane of the common or garden IT conference) are banned and are deemed no loss. Even rambling on about your company, what it does, why it's fantastic etc etc, is deeply frowned upon. In any case, too much corporate promotion runs down your speaker's clock which is set to 5 minutes. The idea is not so much to 'win' the debate, but to see if, in 5 minutes, you can bring some new points and insights to the table for whatever you're arguing for or against..
It really is a proper debate though. The format is simple enough - define a list of six current important issues (and god knows, telecoms always has a ready supply of those), compose a provocative question for each one. Light the blue touch paper and stand back.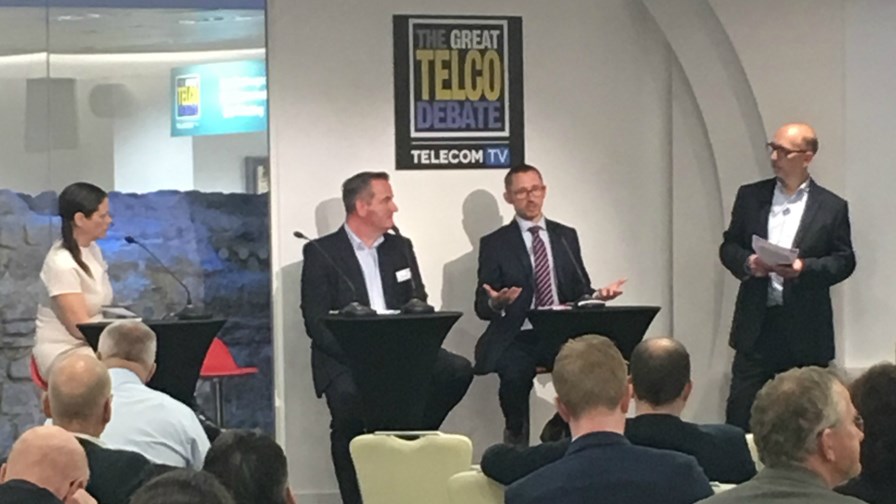 The first debating question of the day was: 'Telcos should confine themselves to connectivity'. Woa!
As organisers and industry veterans Chris Lewis and Graham Wilde knew well, that was provocative enough to get the blood coursing (trained medics armed with defibrillators were standing by). And after a handful of speakers did their 5 minutes, after questions were asked and responded to, it was time to vote.
The outcome on this one was never in doubt. A resounding defeat for the motion as indicated in the pic at the top (note to the confused, the voting sticks are pointing to the front, so that sea of green indicates a sea of red if you're... you get the idea).
Other debates roped in: full fibre network investment (leave it to the market or nationalise the whole lot?); Telco revenue stagnation (what to do?... please, somebody!); OTT relationships (Google was there); IoT (security anyone?); AI/machine learning (not sinister, honestly!) and much more, plus many good jokes. We'll broadcast those after the watershed.
The overall ambience was excellent. Serious discussion must always be leavened with jokes and badinage to make it palatable and the GTD chairs, speakers and attendees all pitched in. Think 'unconference' with a dash of stand-up comedy: reason alone to come to the next one.
In the meantime watch out for meaty GTD content on TelecomTV.
Email Newsletters
Sign up to receive TelecomTV's top news and videos, plus exclusive subscriber-only content direct to your inbox.