Why digital transformation is important for telcos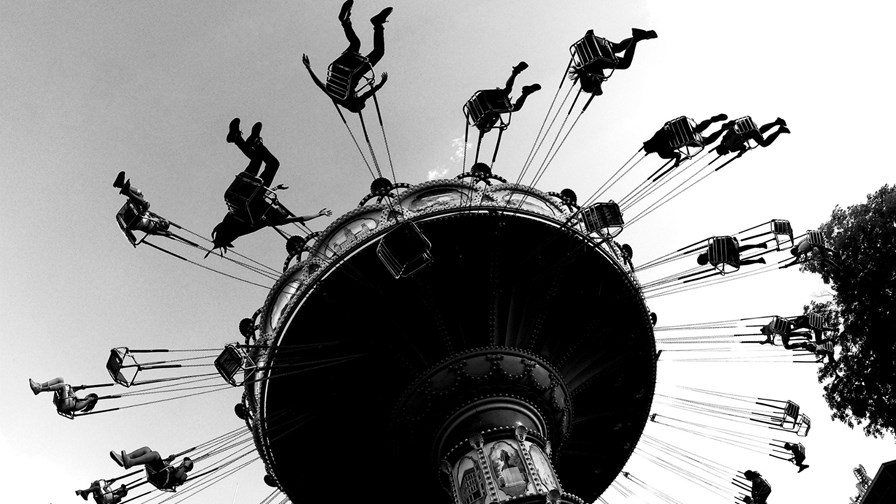 Probably just over half of enterprises are currently getting to grips with digital transformation
So while the billions stacked up below look promising, in reality they are the tip of the iceberg
One question: once transformation runs its course (if it ever does) what will a telco look like?
The rate at which European companies are spending to become 'digitally transformed' is growing at a steady clip, according to IDC, which has just turned out its latest Worldwide Semiannual Digital Transformation Spending Guide.
Two major reasons as to why this is important for telcos.
First it involves our bread and butter. The more companies and sectors transform, the more they consume network and allied services to get there, so digital transformation is in large part driving connectivity.
So how best to understand it?
According to IDC it's "where technologies and processes that businesses deploy are so tightly linked to their customers and markets that the boundary between the internal operations of the enterprise and its external ecosystem is rapidly disappearing."
So when everything is, or could be, digitally linked up, enterprises and organisations of all stripes quickly (or not) see how they can reorganise and re-define the way they operate to take competitive advantage by doing things differently.
IDC's spending guide "sizes" the dollar opportunity represented by those business transformations. Given that definition, it must be slightly tricky to work out what can be classed as 'transformation' spending and what is/was money spent on IT to serve the current business model, but just make it run better.
And furthermore, it's clear that 'transformation' is not a thing (one year you're not the next year you're transformed) even though it's necessary to see it as a thing when you're selling goods and services into it. It is, from the corporate side, a journey segmented into different projects which can only go as fast as the entities you're integrating with (externally AND internally) are going.
Good reason number two: Telcos themselves recognise that digital transformation will have a huge impact on their own operations and market position. Virtualisation in particular opens up a plethora of possibilities, many of them uncomfortable. Just one profound change: the network edge, or bits of it, look likely to eventually become virtualised entities within or on the edge of, the public cloud. If telcos don't architect in this way, other entities will (Hello Google!).
Tricky to determine or not, IDC sizes European spending on technologies and services that enable the digital transformation (DX) of business practices and products, at $378.2 billion by 2022. The important thing is growth. It claims DX spending is expected to steadily expand throughout the 2017-2022 forecast period with a five-year compound annual growth rate of 15.1 per cent.
Press release follows below
European spending on digital transformation to reach $256 billion in 2018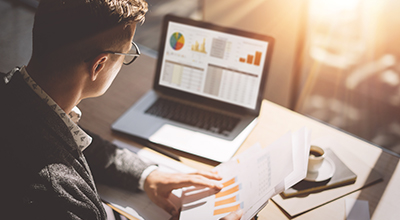 03 Dec 2018
FOR IMMEDIATE RELEASE, Milan – European spending on technologies and services that enable the digital transformation (DX) of business practices, products, and organizations is forecast to reach $378.2 billion in 2022, according to the latest Worldwide Semiannual Digital Transformation Spending Guide published by International Data Corporation (IDC). DX spending is expected to steadily expand throughout the 2017-2022 forecast period, achieving a five-year compound annual growth rate (CAGR) of 15.1%.
Europe is the third largest geography for DX spending, after the United States and China. Four industries will be responsible for nearly 44% of the $256 billion in European DX spending in 2019: discrete manufacturing ($39 billion), process manufacturing ($25 billion), retail ($26 billion), and utilities ($23 billion). For European manufacturers, the top DX spending priority is smart manufacturing. IDC expects the industry to invest more than $27.6 billion in smart manufacturing next year along with significant investments in digital innovation ($8.8 billion) and digital supply chain optimization ($5.5 billion). In the retail space, the leading strategic priority is omni-channel commerce, which translates to nearly $5.0 billion in spending for related platforms and order orchestration and fulfillment. Meanwhile, the top priority for the utility industry is digital grid, which will drive investments of more than $13.6 billion in intelligent and predictive grid management and digital grid simulation.
IDC predicts the largest investments in DX use cases across all industries in 2019 will be freight management ($11 billion), autonomic operations ($7 billion), robotic manufacturing ($8 billion), and intelligent and predictive grid management ($12 billion).
"European manufacturing companies are increasingly adopting innovation accelerator technologies," says Neli Vacheva, senior analyst with IDC's Customer Insights and Analysis Group. "The sector is introducing innovation-enabled production processes, advanced asset and inventory management, and new sales models based on IoT, robotization, artificial intelligence, machine learning, and 3D printing. IoT data utilization efforts has repositioned manufacturers in the value creation chain and transformed entire industrial ecosystems."
"European retailers are also running fast in the DX race, with the aim of gaining a competitive advantage, while the non-DX players are confined to a shrinking addressable market," says Angela Vacca, senior research manager with IDC's Customer Insights and Analysis Group. "European retailers will increasingly leverage technology to renovate their business models, deliver innovative services, and enhance customer experience (CX)."
From a technology perspective, hardware and services will account for more than 78% of all DX spending in 2019. Services spending will be led by IT services ($43 billion) and connectivity services ($25 billion), while business services will post the highest growth (19.8% CAGR) over the five-year forecast period. Hardware spending will be spread across several categories, including enterprise hardware, personal devices, and IaaS infrastructure. DX-related software spending will total $55 billion in 2019 and will be the fastest-growing technology category with a CAGR of 18.1%.
The Worldwide Semiannual Digital Transformation Spending Guide quantifies enterprise spending for 181 DX use cases and 12 technology categories across 19 industries and nine geographies. The guide provides spending data for 31 DX strategic priorities and 68 programs, as well as technology spending by delivery type (cloud, non-cloud, and other). Unlike any other research in the industry, the DX Spending Guide was designed to help business and IT decision makers to better understand the scope and direction of investments in digital transformation over the next five years.
This content extract was originally sourced from an external website (
IDC
) and is the copyright of the external website owner. TelecomTV is not responsible for the content of external websites.
Legal Notices
Email Newsletters
Sign up to receive TelecomTV's top news and videos, plus exclusive subscriber-only content direct to your inbox.