TIM seeks new CEO as Italy returns to network monopoly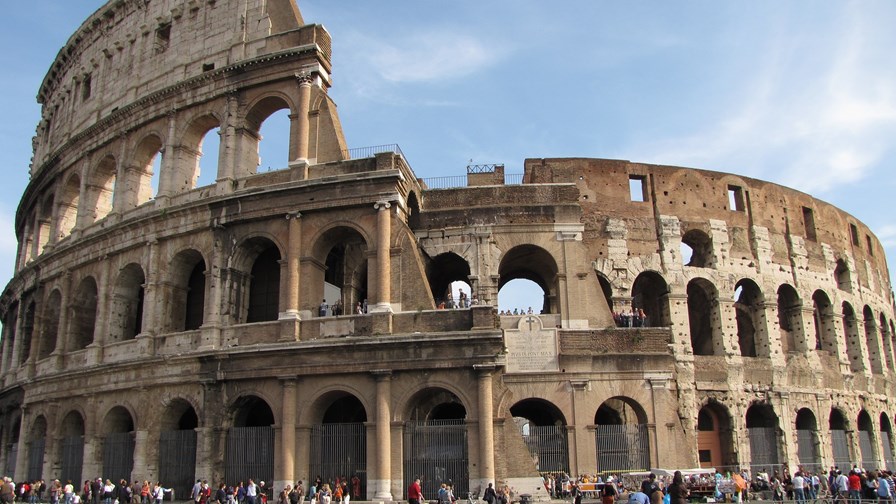 Genish goes as TIM makes ready for fourth CEO in five years
Italian government targets single network plan by year-end
Vivendi shocked by €2 billion writedown in Q3
Board to appoint new chief executive on Sunday
TIM parted company with its chief executive on Tuesday, a move that suggests its days as a network operator could be numbered.
Amos Genish, who took the top job at the Italian incumbent just 13 months ago, was pushing back against plans for the sale of its network business and, although TIM gave no reason for his departure, that stance appears to have cost him his job.
Disagreements over strategy with major shareholder Vivendi have seen a number of TIM chief executives leave the company in recent years, but Genish, a former Vivendi executive himself, retained the backing of the French firm during his short tenure. However, Vivendi has been involved in high-profile clashes with activist shareholder Elliott for much of 2018 and Genish was caught in the crossfire. Elliott is vocal in its support of a plan to sell off NetCo, the business that is due to take control of TIM's domestic network assets, and merge it with Open Fiber, the alternative fibre network outfit launched by state-owned utility Enel in early 2016.
The Italian government is pushing for the creation of a single fixed-line broadband infrastructure in the country. Speaking in a TV interview on La7 at the weekend, Italy's Minister of Economic Development, Labour and Social Policies Luigi di Maio said the state aims to have come up with a plan for a single network provider by the end of the year. It aims "to create the conditions to establish a single Italian player, a single player that would provide Internet, broadband, 5G to all citizens," he said. The government is holding discussions with all relevant parties, he added.
Genish was keen that TIM should remain in control of the network. "TIM is in favour of the creation in Italy of a single network to avoid the pointless duplication of infrastructure investments and we are open to working with Open Fiber," Genish said in a statement to the Italian press just 24 hours ago. "The company remains convinced that TIM is in the best position to control the network, as is the situation in all the other countries," he said.
Genish's successor – whichever brave soul that turns out to be – could well take a different view. The TIM board is due to meet on Sunday to appoint a new leader.
The race to 5G adds an interesting element to the situation. While, Genish insisted that control of the fixed network was vital for 5G development, since the two are intrinsically linked, it is starting to look like 5G will not be a solo venture for TIM either.
Bloomberg's sources claim that TIM is in talks with Vodafone about a possible 5G partnership that would see them share towers and radio equipment, and grant one another access to the new airwaves they acquired in Italy's 5G spectrum auction a month ago.
TIM and Vodafone paid €2.4 billion each for frequencies in the 700MHz, 3.7GHz and 26GHz bands, while the sale overall raised a hefty €6.55 billion. It should come as no surprise then that the telcos might be looking to rein in their spending when it comes to network rollout.
Operationally, TIM looks reasonably strong. It posted a solid set of financials for the third quarter and first nine months last week, but swung to a €1.4 billion net loss in Q3 on the back of a €2 billion writedown on its domestic business unit, a move, incidentally, that Reuters claims came as a shock to Vivendi. The telco also said it could not stick to its debt-to-EBITDA target for the full year due to, amongst other things, "the adverse competitive and regulatory environment in the domestic business." Adjusted net financial debt stood at €25.2 billion at the end of September, up by €49 million during the quarter, but lower than it was a year earlier.
In its results announcement TIM noted that the sale of its stake in broadcasting business Persidera is progressing, with "exclusive negotiations underway," but not provide further details. Further, it did not comment on the possible sale of international wholesale unit Sparkle or towers business INWIT.
Whatever the outcome, in the not-too-distant future, TIM could find itself without any major network assets to call its own, which is a decidedly unusual position for a European incumbent and perhaps highlights the fact that TIM does not have a cohesive plan for the future.
Revolving door must stop
TIM needs to decide what it wants to be and stick to it. A succession of different leaders has seen the company dragged in various directions against the backdrop of a changing competitive landscape and shareholder demands. If it wants to compete effectively in the Italian market – which welcomed a new disruptor in the shape of France's Iliad earlier this year – TIM needs a new leader with a strong vision who can bring together the differing interests of the varying stakeholders.
The CEO position has been something of a revolving door at TIM over the past few years; the new chief executive will be TIM's fourth in five years. Marco Patuano took the helm in October 2013 and his tenure lasted two and a half years before differences of opinion with Vivendi over strategy pushed him out of the door. Flavio Cattaneo stepped up with the remit of continuing Patuano's cost-cutting efforts and turning the business around. He had some success there, but crossed swords with the government over TIM's participation in a programme to subsidise rural fibre broadband rollout and at the same time lost favour with Vivendi. As such, TIM announced his departure in July last year, eventually naming Genish as his successor just 13 months ago.
By way of comparison, BT has just named Philip Jansen as its new CEO, replacing Gavin Patterson who took the top job just before TIM appointed Patuano, while Vodafone's Vittorio Colao made way for Nick Read last month after 10 years in charge. Tim Hoettges has been at the helm of Deutsche Telekom for almost five years, Stephane Richard claims seven years at Orange, and José María Álvarez-Pallete is approaching three years as chairman and CEO of Telefonica.
It is not to say that any of the aforementioned companies should be considered poster children for European telco success, but they have more clarity on their route forward than TIM does.
TIM needs stable leadership and a concrete plan, because with question marks over its future as a network operator on one side and the onslaught of competition it faces on the retail front on the other, it runs the risk of falling between two stools and losing its relevance entirely.
Email Newsletters
Sign up to receive TelecomTV's top news and videos, plus exclusive subscriber-only content direct to your inbox.