Telstra chops a quarter of its staff and splits out its infrastructure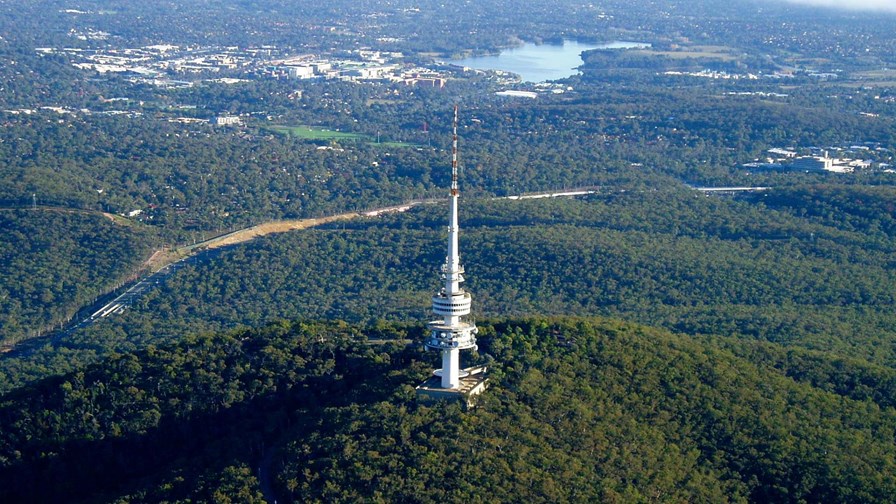 Australian incumbent badly hit by country's National Broadband Network
Will create two separate companies - one for infrastructure, one for services
Is aiming to become a low-touch, highly agile competitor with the services bit
Australia's dominant telco, Telstra, has announced a sweeping plan to chop a full quarter of its workforce as just one part of a drastic cost-cutting and refocusing exercise that it hopes will put it back on a growth track - or at least stop it from shrinking even further.
It currently employs around 32,000 people and says one in four of its planned 8000 job losses will involve executive and middle management roles.
The former incumbent has been left somewhat becalmed by the advent of Australia's National Broadband Network (NBN), which has sucked away the broadband subscriptions which have often been the only revenue growth area for its peers in other markets as their voice and texting revenues have shrunk and network competition (or their own inaction) has shaved the excitement off their SME and corporate service revenues.
As a result the outlook for Telstra has appeared somewhat bleak.
If you can't get the revenue up the least you can do is try to get the costs down, so Telstra, which had already recently announced a A$1.5 billion cost-cutting exercise, is going to target an extra A$1 billion of cuts on top of those already announced.
Departing from the script
One of Telstra's claimed cost-cutting moves will be to split its mobile and infrastructure divisions into separate companies, a move that, at least in the UK, was only reluctantly undertaken by incumbent BT at the behest of the regulator.
Telstra's CEO, Andrew Penn, is talking up that move as an important part of Telstra's objective to create a lean and agile services organisation which will be quick to respond to competitors, have bags of customer focus and all the rest of it. It's worth noting that Telstra has been a keen supporter of NFV and SDN and boasts a 'Programmable Network' which uses software defined networks (SDN) and network function virtualisation (NFV) to bypass legacy provisioning, activation and management.
New look
Under its new structure, the fibre and wires part is to be called Telstra InfraCo and will comprise its fixed-network including data centres, domestic fibre, international subsea cables, exchanges, poles, ducts and pipes. It will service Telstra wholesale customers as well as the NBN. The infrastructure business launches soon, on July 1, 2018, and in the future it will be able to seek a strategic investor.
Telstra, the services bit, will also be pruned and simplified. Its current 1800 consumer products will be trimmed to around 20 and the number of supporting CRM systems required will be slashed as well. All those customer support system silos were viewed as a drag on both Telstra's profitability and its service agility.
So, cheers all round? Predictably perhaps the announcement didn't manage to impress any of its stakeholders. The relevant Communication Workers Union said Telstra was being short-termist and rated the job cut as "one of the largest in Australian corporate history". Shareholders were similarly unimpressed, marking Telstra shares down by around 5 per cent.
Email Newsletters
Sign up to receive TelecomTV's top news and videos, plus exclusive subscriber-only content direct to your inbox.