PBX market shrinks as upgrades slow and prices reduce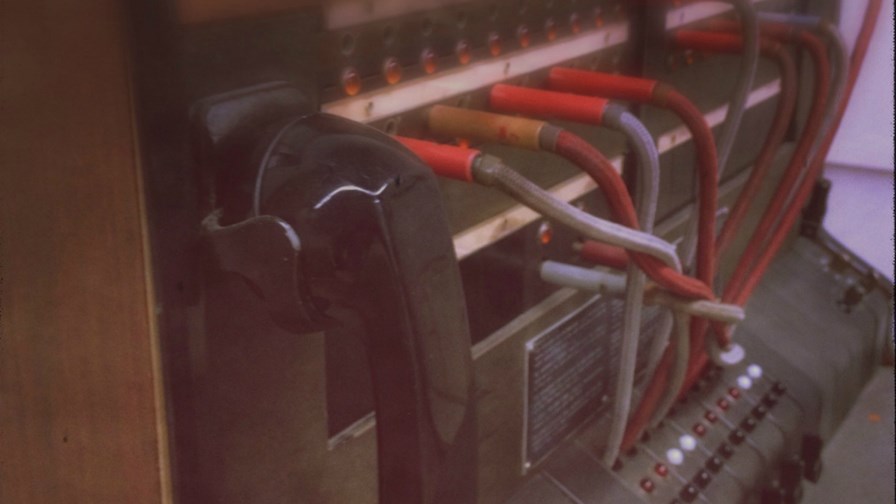 The PBX has held up well considering the number of times its death has been exagerated
But now analysts chart a nearly 9 per cent drop in the PBX market
Users either see, or expect, a move to the cloud so are holding back on upgrades
The private branch exchange (PBX) - or in marketing moments, the private automatic branch exchange (PABX) - used to be a very important part of the corporate telecoms market. In fact, for the longest time - before computers came out of their glass boxes and populated offices and mobiles turned up - it pretty-much WAS the corporate telecoms market. Even once the computers arrived many thought that the integrated services PBX (switching both data and voice) was the way forward for computer networks. IBM famously went and bought a big PABX vendor called Rholm on the expectation that the industries would eventually converge. They didn't
So circuit switching took a back seat to packets and the slow decline of the conventional PBX began, edged aside (but not that quickly) by IP and hybrid PBXs.
Today, IHS Markit reports that the slow decline appears to have accelerated with the global market decreasing 8 per cent in 2017 from 2016, to $5.7 billion. Total PBX lines were down 9 per cent year over year in 2017, with every segment taking a hit.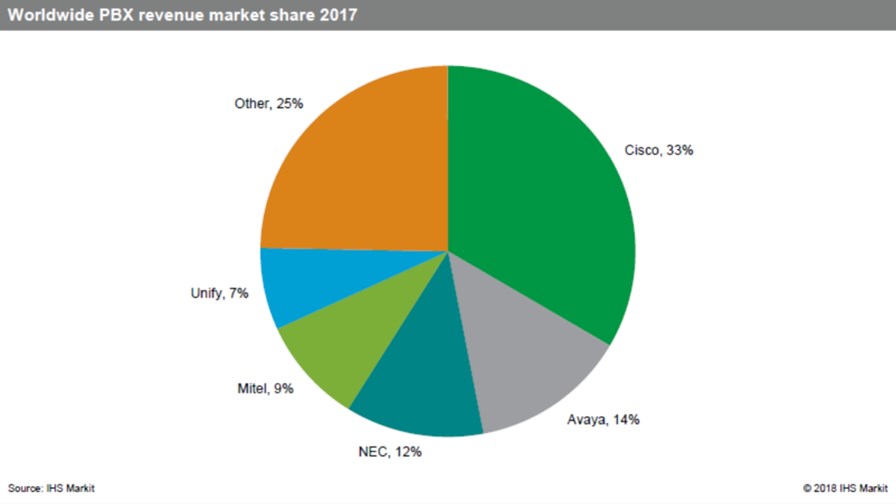 "The on-premises enterprise telephony market continues to be tough," says Diane Myers, senior research director for voice over IP (VoIP), unified communications and IMS at IHS Markit. "Just as we see one area begin to improve, it's offset by slowdowns in specific geographies or market segments."
"Many businesses are holding off on upgrades and new purchases, and the move to cloud services is having an impact," Myers said. "Underscoring the declines are not just slowing business purchases, but competitive pricing and the move to recurring expense models, which has resulted in market swings."
Myers and her colleagues found that although enterprise spending is healthy, businesses are giving low priority to telephony upgrades and expansion but instead are continuing to migrate to IP PBXs and hybrid IP PBXs with the hybrids taking the lion's share.
On the vendor front, says IHS Markit, Microsoft led in UC global revenue market share with 67 per cent in 2017, trailed by Cisco and Avaya. However, for IP phones (IP deskphones and softphones), Cisco was the frontrunner with 35 per cent of units shipped in 2017; Avaya was second with 14 percent, followed by Yealink with 10 per cent.
Email Newsletters
Stay up to date with the latest industry developments: sign up to receive TelecomTV's top news and videos plus exclusive subscriber-only content direct to your inbox – including our daily news briefing and weekly wrap.