Telefonica, Orange on the up in Spain, but footy results not yet in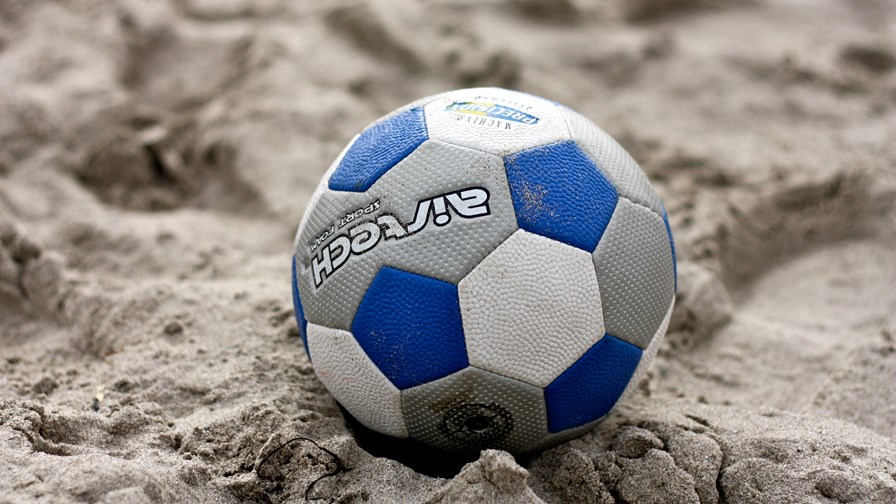 Telefonica reports strong Q3 results in Spain
Poaches high-value customers from Vodafone with football offers
More Vodafone customers up for grabs before year-end
Telefonica turned in a solid performance at its domestic operations in Q3, posting what it described as its best commercial KPIs in 10 years, as it attracted high-value customers through its new football content offers. But there are costs associated with these new customer additions, and it is not until future quarterly numbers announcements that we will see the real result.
The Spanish incumbent recorded close to 79,000 net fixed broadband customer additions in the three months to the end of September, its best performance since it launched its Fusion convergence product in late 2012. Pay TV net adds came in at 101,000, versus less than 8,000 in Q2, taking the telco's total TV base to north of 4 million.
The third quarter of the year is always characterised by strong promotional activity in the consumer space, with the start of the football season and back-to-school offers, noted Telefonica chief operating officer Angel Vila, speaking on the telco's results call on Wednesday.
"Maybe this year [was] a bit more intense," he admitted, referring to the fact that rival Vodafone pulled out of the market for top-flight football content this summer, leaving Telefonica and Orange to fight it out for the customers willing to move operator in order to watch La Liga. "We wanted to grab a significant part of customers that were looking for a provider with those types of content," Vila said.
However, market portability figures show how the various players are performing, he added.
Indeed, new figures published by Spain's telecoms regulator the CNMC on Tuesday show that Telefonica led the market in both mobile and fixed broadband customer adds in August by some margin, while Vodafone was the big loser in both segments; in both cases, Telefonica gained more customers than Vodafone lost, while Orange's base remained virtually flat.
"But it goes beyond the name that you just said," Vila insisted, in response to a direct question about poaching Vodafone's football base.
Nonetheless, Telefonica did work aggressively over the summer to capture football customers and while its Q3 numbers suggest success on that score, they do not tell the full story.
Telefonica is cagey about the extent of its football promotions, although it admits that because it added many of its new customers in the latter part of Q3, the impact of their special offer packages is not fully visible in its ARPU figures. Vila said that the average ARPU of its net customer additions in Q3 was higher than for its net adds in the first half of the year though. And following the expiry of their various promotional periods, those customers "will be ARPU and revenue accretive from Q4 onwards," he said.
Orange also relied heavily on promotional offers to lure football customers in Spain this summer, but it insists it took a measured approach.
"We could have done a lot more volume but at prices which made no sense," said Laurent Paillassot, CEO of Orange Spain, commenting on the operator's Q3 results last week.
Orange reversed sequential declines in fixed broadband and TV customers in Q3, adding 13,000 broadband customers and 46,000 TV customers, growth it attributed in part to its content aggregation TV strategy, including new football offers.
Telefonica has ceased its aggressive promotions now, Paillassot said. "I think they've proven they can grab customers from Vodafone, so we expect the market to go back to a reasonable level of promotions," he predicted.
Orange is still recording net additions and doing it a lot more cheaply than it was in September, he added, noting that he expects football to continue to drive customer growth until the end of the year, because around one third of Voda's football customers have yet to churn.
Vodafone is due to publish its number for the June-September quarter on 13 November. While the figures should clear up the extent of any customer losses stemming from the decision to pull back from football, it may well be too early to tell whether that decision was the right one.
Spain has proved to be something of a thorn in Vodafone's side in recent quarters. Its Q1 results to the end of June showed a 2.2% year-on-year revenue decline that it attributed to efforts to improve the competitiveness of its offers, while its fixed and TV customer bases declined by 49,000 and 32,000 respectively during the three months.
Its experience of providing top-flight football suggests Telefonica, and to a lesser extent Orange – which notes that 80% of the cost of football lies with the incumbent – could have their work cut out generating returns.
"There are only so many people [in Spain] that...are willing to pay for football," Vodafone's new CEO Nick Read said at Goldman Sachs' Communacopia event last month. Despite heavily promoting the content, Vodafone had just 300,000 football customers and the addressable market in Spain remained static at about 2 million.
Telefonica though, insists it can make the football business work.
"Our strategy has proven right," Angel said. Strong words, when the company has published just one set of – admittedly impressive – quarterlies since the footy season began.
Email Newsletters
Sign up to receive TelecomTV's top news and videos, plus exclusive subscriber-only content direct to your inbox.