Pressing button 'B': BT employees get their coins returned with a bit extra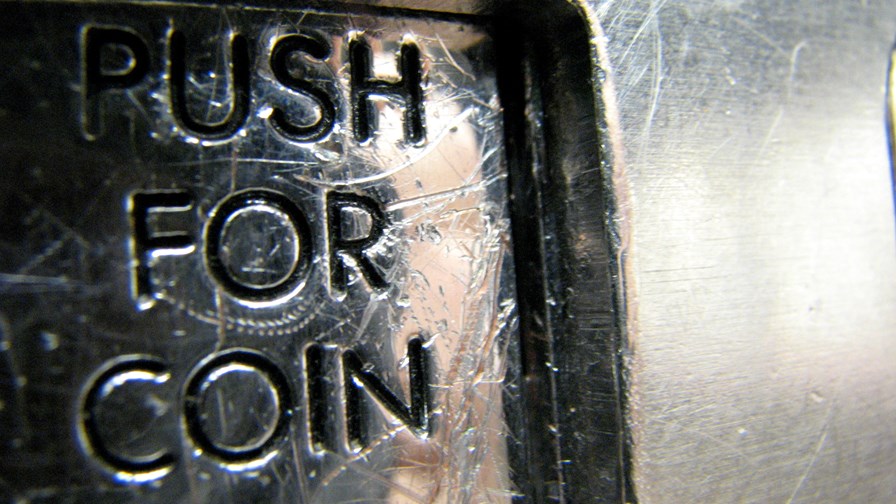 BT employees are to be major beneficiaries of their company's solid financial performance over the past five years with the maturation of BT's 'Sharesave' plan today. That will see £1.1 billion distributed to nearly a third of BT's employees who stumped up to participate in the scheme (the other two thirds are presumably slightly less ecstatic).
The reason: yesterday BT reported its first quarter (for the financial year), with underlying revenue up by half a per cent; EBITDA flat; and earnings per share up 10 per cent. In a nutshell nothing startling is happening and BT continues to make good progress with its high-speed broadband strategy.
According to Paolo Pescatore, Director, Apps & Media, at CCS Insight, the results underline the phenomenal growth in broadband and especially the demand for fibre in the UK. As the ex-PTT incumbent, BT is unsurprisingly the "undisputed leader in the UK in this area." Paolo points out that the company's net growth in broadband is more than twice BSkyB's, its major rival, for the same quarter.

"As one of the few business units to post an increase in revenue year on year, BT Consumer is without doubt the rising star within the company," says Pescatore. "With further growth in fibre broadband, its second year of BT Sport and most importantly a return to the consumer mobile market the company has made some big long term bets and as a result has made itself relevant again."
According to BT Chief Executive Gavin Patterson, "We are passing over 70,000 additional premises each week and demand is strong with more than three million already signed up. We have announced a further 2,500 new jobs in recent months to support our strategic investments in fibre and customer service."
As a result the steady rise in BT's share price over the past few years means the 23,000 employees, mostly contact centre agents and engineers, can buy their allocation of 388p BT shares for 61p each, under the terms of the scheme. BT says the average gain for those employees selling immediately will be £41, 674.
BT says that "around 7,000 Saveshare participants saved the maximum of £225 a month. Based on last night's closing price, the 23,090 shares these people can buy are worth £89,705 representing a gain of £75,620.
Email Newsletters
Sign up to receive TelecomTV's top news and videos, plus exclusive subscriber-only content direct to your inbox.