It's not the size of your spectrum stash, but how you deploy it that counts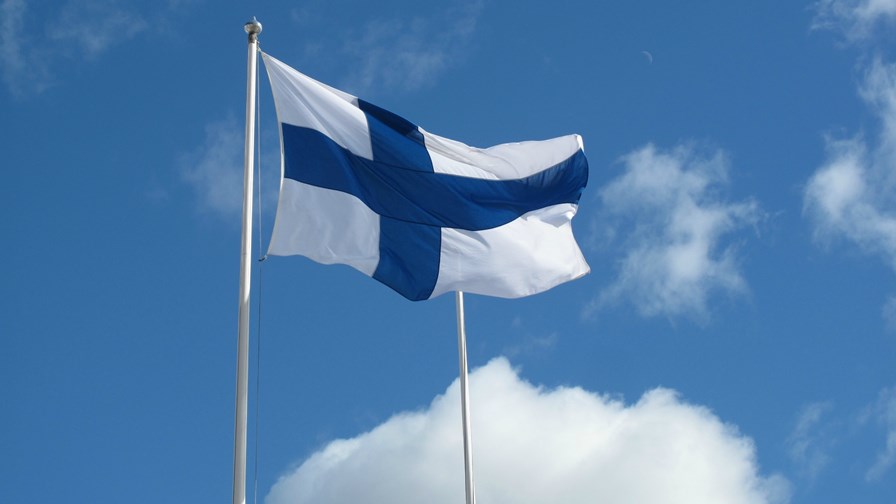 Finland's Elisa is very relaxed about 5G spectrum
Especially notable since Elisa has been offering unlimited mobile data since HSPA times
Its philosophy: don't try and monetise data, just give the customers what they want
Elisa is the Finnish operator with the largest customer share (38% to Telia Finland's 34%) and its plans for 5G make interesting reading. In June this year Elisa claims it was the first operator in the world to launch commercial service over its 3.5 GHz non-standalone New Radio (NR) network, live in both Tampere Finland and Estonia. But that attempt to grab hollow bragging rights (who cares who makes the first call over a limited deployment of 5G radios?) is not the reason Elisa is arguably one of Europe's most advanced operators, though it does point to its determination to be seen as such.
In fact Elisa is going for a measured roll-out of new 5G technology to keep up with (and keep comfortably ahead of) data demand on its network - that's its goal. It's not terribly exciting, but it is instructive when you consider that Elisa has been offering unlimited mobile data for around 10 years already. It's not frightened of unlimited and it thinks it can keep offering it with 100 MHz of bandwidth at 3.5 GHz (or thereabouts) deployed across its existing macro network.
Pal Zarandy of Finnish telecoms consultancy, Rewheel, was recently invited in by Elisa to conduct tests on its 5G implementation. He says Elisa's experts think they'll be able to offer a reliable 200-300 Mbit/s 5G-based home broadband service across what is already the world's most loaded LTE network. Elisa not only offers unlimited mobile broadband, but has successfully been offering home broadband as well.
"Elisa's CEO has been telling the shareholders for at least the last 10 years or so, 'Don't worry the Capex will be flat and we will always find ways to accommodate the traffic'," says Zarandy. "He has stuck to the basic position that we shouldn't try to monetise data by irritating the customers (with overages and arguments over billing details). That doesn't sound like a good business model, he's said, so let's try and serve the market and give the customer the data it wants."
Gigabuckets of data
As a result of this approach, not just from Elisa but its Finnish competitors as well, the Finns get through data at a tremendous rate - something like 20 something gigabytes for each person, per month. So they've long been using mobile broadband for everything, not just the web, but TV services as well.
"So they don't have the 3.5 GHz spectrum yet," says Zarandy, "but the auction is coming up, and they will do."
Zarandy maintains that 3.5GHz is the real sweet spot in 5G and will remain that way for the foreseeable future.
"The higher frequencies are not so nice because they don't penetrate walls that well, but they do create a lot of capacity. The massive MIMO aspect is very important as well - the more antenna elements you can squeeze into the same antenna the more capacity you can get. In fact some of the latest research indicates you could have - theoretically - unlimited capacity just by adding more elements," he says.
"The point is that you don't want to get a gigabit beamed down to your device, but you do want to get a few hundred 'reliable' megabits per second. Massive MIMO helps a lot here."
Zarandy doesn't think there will be early moves by many operators to 'stand alone' new radio, where LTE is phased out and the network moves to 5G only protocols.
"One of the critical things is indoor coverage," he says. "On the 3.5GHz downlink it's not really a problem because you can always increase the power to get through the walls. The problem is on the uplink where you're not allowed to increase power, so the solution here is 'uplink, downlink decoupling' where you put the uplink and its all-important signalling on to a slower but surer 1.8GHz LTE channel and pump up the power on the downlink at 3.5 GHz. You don't need as much capacity on the uplink."
Zerandy says his view is that non-standalone will stick around for many years yet, and not just in Finland. "I don't think standalone mode will make much sense - why would you do that? In ten years maybe, but why the rush?"
Email Newsletters
Sign up to receive TelecomTV's top news and videos, plus exclusive subscriber-only content direct to your inbox.