BT turns in shrinking revenue results but promises major restructuring to turn things around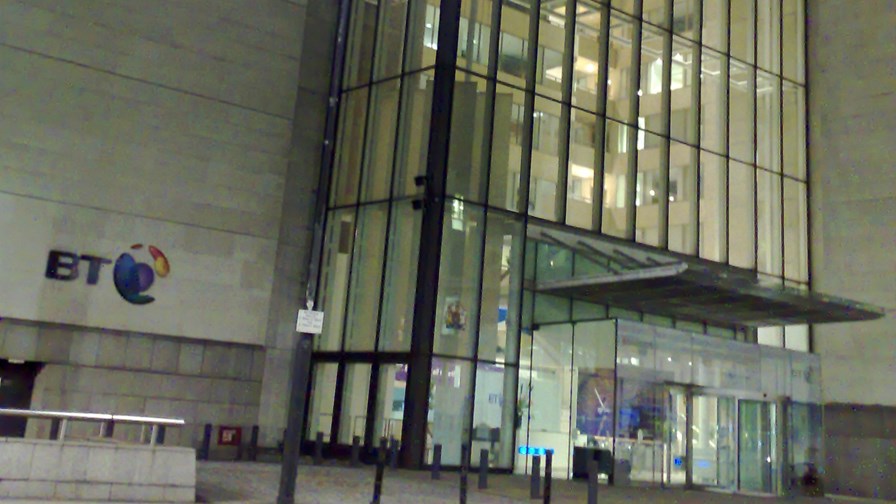 BT reveals 3% revenue drop in the fourth quarter
Says it will slash 13,000 jobls over three years and vacate London HQ
Will concentrate on fixed, WiFi and mobile convergence and the service opportunities that flow from it
BT is undertaking one of its periodic restructurings/staff slashings, announced as it delivered its expected gloomy financial results. These revealed accelerating revenue erosion, with a 3 per cent drop in the fourth quarter to £5.96 billion against a 1 per cent drop for the full year to £23.7 billion.
BT says it will cut around 13,000 jobs over the next three years as part of a major restructuring plan which will also see the UK's biggest telco up sticks and move out of its prime City of London headquarters, a task that may be easier to accomplish once it has winnowed thousands of 'middle management and back office staff' from the payroll. At least some of these will currently be working from its Newgate Street HQ while a third of the 13,000 outplacements are non-UK.
Meantime, BT is also planning some critical inplacements: it says it will take on an additional 6,000 engineers, customer service and cybersecurity experts to help steer it in a slightly new, customer-focused (natch) direction.
Back at the nitty-gritty, BT expects the job cuts will reduce its costs by £1.5 billion and it intends to up its annual network investment to around £3.7 billion as it rolls out 'ultrafast broadband' and readies the ground for 5G.
None of that stopped BT's shares dropping by 8% as investors absorbed the long-term impact of the restructuring which is not expected to cause a return to profit growth for at least three years.
So where is BT going?
It's all very well to talk grandly of restructuring, customer focus, differentiated customer experiences and all the usual twaddle, but what does it actually mean? It could mean next to nothing except that BT will move away from the stuff it's not doing very well at (low margin business services and its international activities for instance) and just try to do what it's already doing somewhat better with less staff where it can, and more staff in the front line where it must.
There are clues though. BT's strategy update covers all the bases but I was rather taken by mentions of 'integrated network leadership'. "The company aims to have a single integrated all-IP fibre network enabling converged access across fixed, WiFi and mobile," it says.
It also says it intends to "drive productivity improvements in its core UK operations, including process simplification and automation to reduce costs."
I think this means BT will concentrate on the knitting at the network level, rather than getting carried away by the promise of new revenues off the back of 'transformational' investments involving NFV and 5G. Although both are an integral part of BT's evolution 'going forward' as they say, BT's CEO. Gavin Paterson has already expressed doubt about the ability of 5G to unearth reveues from as yet unknown but highly innovative new services.
So 5G yes. 5G as a silver bullet for vast future revenues? Unproven.
For instance, BT's chief architect, Neil McRae, while a champion for 5G within BT, has been keen to highlight the advantages of common service models and converged automation to speed BT towards getting products and services out of the door at a faster rate. In a recent interview with Martyn Warwick (have a careful listen here) he talks about how telecoms operators in general have "learned - a few times now - that complexity doesn't work.
"We're crossing a chasm to say, actually, let's keep things as simple as they can be. Complexity is the enemy for us as telecoms operators."
Email Newsletters
Sign up to receive TelecomTV's top news and videos, plus exclusive subscriber-only content direct to your inbox.