The After Show: Wednesday
Broadcast:

Wednesday 30th June, 2021

Featuring:

Beth Cohen, SDN, Product Strategies, Verizon
Domenico Convertino, Vice President, Product Management, Communication Technology Group, Hewlett Packard Enterprise
Mark Gilmour, Mobile Connectivity Solutions, Colt Technology Services
Dr. Terje Jensen, Senior Vice President/Head of Global Network Architecture, Director 5G Readiness Strategic Program, Technologies and Services, Telenor
Werner Schaefer, VP, Sales, Marketing, and Communications Group GM, Network and Communication Sales, Intel Corporation
To embed our video on your website copy and paste the code below:
<iframe src="https://www.youtube.com/embed/kAfYt6WWPfA?modestbranding=1&rel=0" width="970" height="546" frameborder="0" scrolling="auto" allowfullscreen></iframe>
The After Show was broadcast live at the end of Day Three of Spotlight on 5G week. TelecomTV's Guy Daniels and Ray Le Maistre were joined by panelists for this end-of-day question and answer session. Among the questions raised by our audience were:
Where do you envision the physical location of the highly distributed edge Datacenters (micro/pico) that will be supporting low latency applications and MEC?
Can the Edge be mobile? Do edge locations have to be fixed?
Are operators converting their Central Offices into mini datacentres? Is this still a viable and cost effective option for them?
Is gaming still the Killer App for the Edge - especially VR and AR gaming?
Should the telcos just leave all their Edge development work to the Hyperscalers - after all, it would seem that all the developers are already working with them?
We also feature the next installment of our Uncorked series, where we take a look at the major wine producing regions of Spain, with Pierre Mansour, Director of Wine at The Wine Society. Plus, we launch "Your After Show', and invite you to send in your photographic memories of past MWC events. We will also reveal who has won today's Great Tapas Taste-Off challenge.
TelecomTV Uncorked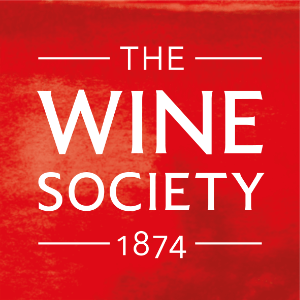 Pierre Mansour, Director of Wine, The Wine Society
WEDNESDAY: Viña Zorzal Garnacha, Navarra 2019
A fresh and delicious Spanish garnacha with bags of charm, red-berry fruit, plump texture and modest weight. A gem with grilled meats or paprika-spiked paella.
Click here to learn more and subscribe (https://www.thewinesociety.com/)
Speakers
Beth Cohen
SDN Product Strategies, Verizon

Domenico Convertino
Vice President, Product Management, Communications Technology Group, Hewlett Packard Enterprise

Mark Gilmour
Mobile Connectivity Solutions, Colt Technology Services

Dr. Terje Jensen
Senior Vice President/Head of Global Network Architecture, Director 5G Readiness Strategic Program, Technologies and Services, Telenor

Werner Schaefer
VP, Sales, Marketing, and Communications Group GM, Network and Communication Sales, Intel Corporation
Email Newsletters
Stay up to date with the latest industry developments: sign up to receive TelecomTV's top news and videos plus exclusive subscriber-only content direct to your inbox – including our daily news briefing and weekly wrap.