FCC mmWave sale could be haunted by the ghost of incentive-auction past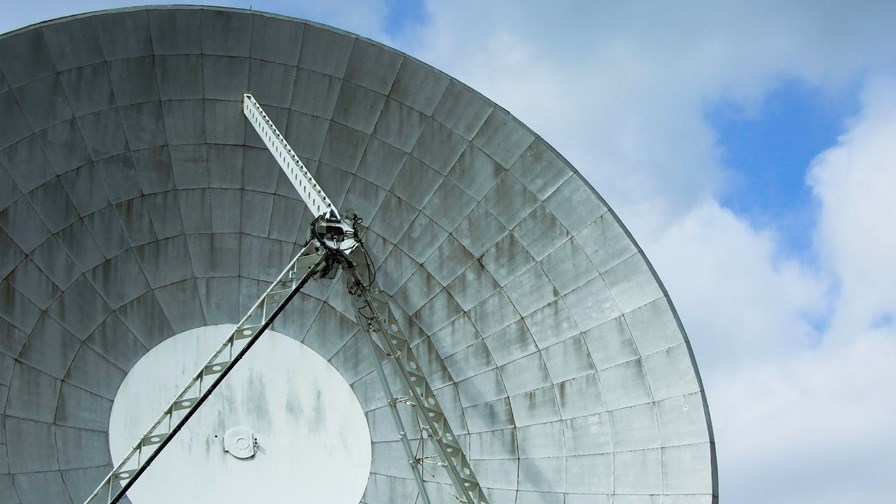 US wants to put 37, 39, 47 GHz bands on the block next year
Pai cheerily claims it will be different to broadcast incentive auction
Telcos and satellite operators are already trading blows over mmWave
The US Federal Communications Commission this week took another step towards auctioning a record-breaking volume of spectrum. It could also be a step towards a potentially protracted showdown with the satellite industry.
Chairman Pai plans to put 3,400 MHz of millimetre-wave (mmWave) frequencies split between the 37, 39, and 47 GHz bands, on the block next year. There is just the small matter of shifting those that are already using some of those frequencies elsewhere.
To achieve this, the FCC is going to hold another incentive auction next year. However, if it is anything like the last one, it risks delaying the whole process.
A quick explainer for anyone who escaped permanent mental scarring from the broadcast incentive auction: that saw the FCC hold a reverse auction where incumbent licensees – terrestrial broadcasters – set the price at which they were willing to relinquish their spectrum and be shifted onto other bands. Those newly-relinquished frequencies, which were in the 600 MHz band, then went under the hammer in a forward auction.
The FCC explained that this time round, incumbent licensees, in this case mostly satellite players, will be offered "incentive payments" to relinquish their spectrum. They will also be permitted to bid for new licences, and will get vouchers equivalent to their existing holdings that can be used as credit towards these bids. Any licensee that opts to not join in with the fun will have their licence modified so they align with the FCC's band plan and service areas.
"This incentive auction will be different from the broadcast incentive auction that Congress authorised years ago, but it'll have the same worthy goal: clearing or repacking existing licensees to make spectrum as useful as possible, boosting competition and benefiting consumers," said Pai, in a statement.
No doubt Pai hopes it will be very different from the broadcast incentive auction. Congress authorised that one in 2012, but it became mired in lobbying efforts by broadcasters and telcos, culminating in a lawsuit that saw the broadcast industry finally lose in the Court of Appeals in 2015.
The forward auction wasn't completed until February 2017. By then, everyone had forgotten how valuable sub-1-GHz spectrum is because the conversation had shifted to 5G and the need to free up mmWave frequencies.
As an inglorious finishing touch, the FCC agreed in April this year to pay the broadcast industry an extra $742 million to help cover the cost of their move to new spectrum bands.
Seconds out, round two
The telecoms and satellite industries have already traded blows over mmWave spectrum.
In addition to the mmWave spectrum already earmarked for mobile, last July, CTIA urged the FCC to allocate more or less every frequency band from 24 to 50 GHz to mobile, and provide shared access in the 70 GHz band. The lobby group suggested squeezing satellite operators into part of the 50 GHz band, and letting them keep the 81-86 GHz band for uplink capacity.
Unsurprisingly, this didn't go down well with the satellite industry. Less than a month later, the Satellite Industry Association (SIA), which represents the likes of Boeing, Echostar, Intelsat, Iridium, Lockheed, Northrop Grumman, SES, and Viasat, among others, filed its response with the FCC.
The group accused CTIA of framing 5G as a service that only terrestrial wireless providers can deliver, and that adopting CTIA's position would represent "an unjustified and unsustainable abandonment of the Commission's long-standing commitment to the principle of technology neutrality."
This October, the White House released a memo on developing a sustainable spectrum strategy that balances the need to encourage investment in 5G with the need to "sustain the radiofrequency environment in which critical United States infrastructure and space systems operate."
The government plans to set up a Spectrum Strategy Task Force that will include representatives of the National Space Council, among others. It will consult with the FCC on how best to implement the spectrum strategy.
This led both sides to declare a victory of sorts. CTIA made clear that the right spectrum strategy will unlock billions of dollars of investment by carriers, while SIA welcomed the inclusion of the National Space Council on the Task Force.
Bringing all this back to the FCC's planned mmWave incentive auction then, and 'incentive' is certainly the operative word for the satellite industry. It is critical that Pai successfully walks the tightrope, and convinces satellite players that the design of the auction safeguards their long-term future, but also frees up enough spectrum for 5G.
Anything less, and Pai could face years of trying to win over both sides.
Email Newsletters
Sign up to receive TelecomTV's top news and videos, plus exclusive subscriber-only content direct to your inbox.