Joined up thinking required for smart city small cell deployment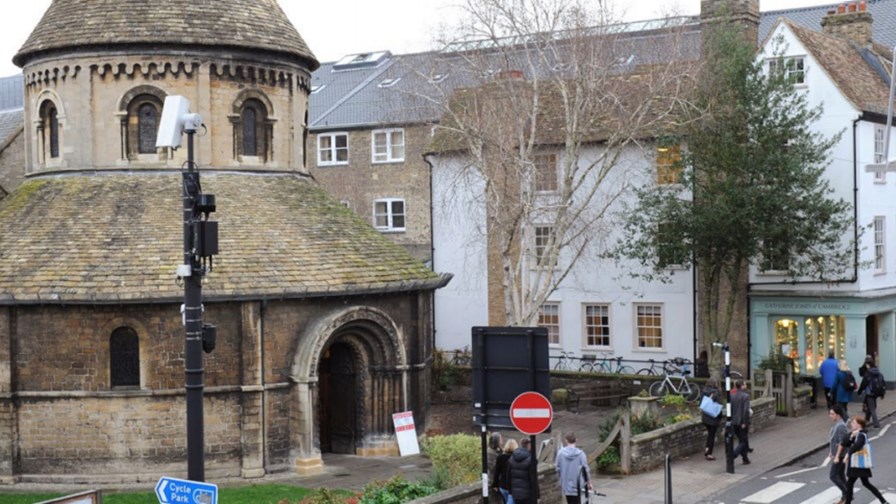 Small Cell backhaul and deployment tips
Complexity and conflicting regulation and planning is problematic
The technology is relatively straight-forward by comparison
CCS is headquartered in Cambridge UK and about five years ago it set itself the task of building a self-organising, small cell, microwave backhaul solution to meet mobile carrier and smart city requirements as and when the expected build-out of dense, heterogeneous, small cell networks in urban areas really got under way. Wireless backhaul makes all sorts of sense as a partner to small cell deployment, especially in historic places like Cambridge where the company has been trialing its resulting 'Metnet'.
The network technology has also been commercially deployed in China for China Mobile and CCS has been showered with awards as a result of progress so far.
Now it's released a white paper on the challenges of deployment, with some handy tips and hints for other would-be 'smart city' builders. (download it here).
The biggest challenge and cost-point in urban small cell deployment remains (as it does for the macro network) site acquisition and associated planning approvals, although given that the sheer number of cells is vastly bigger with a small cell deployment, the problem might just be exponentially greater.
Of course, that depends. In places like China or Africa, says CCS CEO Steve Greaves, the hassles around planning and deployment regulations are much less onerous because where the hunger for new technology and access bandwidth is great, street-level aesthetics, for instance, tend to matter less.
In China, says Steve, getting approval to deploy required a relatively brief encounter with the relevant city officers. "The process of site acquisition for our first deployment in Beijing consisted of a single two hour meeting between CCS, the small cell vendor and a representative from the local municipality. We walked through the deployment area, pointing out which sites were required and approval was given at the end of the meeting. Installation proceeded the next day."
In Western Europe, of course, it can be a different story. In home town Cambridge, where the company is also deploying some test equipment, the going has been smooth but Cambridge is stuffed full of historic and protected buildings and it throngs with tourists all year round. Aesthetics are important and cells and associated equipment must be discrete. That throws up some extra hassles and delays.
So what is the main barrier to smart city small cell deployment?
It's probably conflicting goals inside the municipal organisation, says Steve. "The council, for instance, often doesn't have a homogeneous view. You've usually got some very focused 'champions' in a council that really 'get it'. And then in other parts of the council they might be looking to what the government's saying about smart cities and 'bridging the digital divide' and then you always have 'planning' which works in a subjective, reactive way about how new things fit in with existing building aesthetics," he points out.
"In terms of control, councils, far from wanting to own the smart city infrastructure generally want to move it out to private partnerships. That can lead to some strange scenarios where the council, which wants to move ahead with a project, finds that it's own planning department is rejecting the plans of the contractor. So often, in city council situation, the overall story isn't joined up. Motivations can be conflicting."
Steve offers an example of one part of the council going in one direction against the direction sought by another.
5G infrastructure, he points out, demands short distances for very high frequency, high throughput, but in some cases today councils are cutting the number of lampposts - often for very good environmental, power-saving reasons. That means they're lengthening the distances between posts which won't help when it comes to deploying 5G in a few years' time.
"I think there has to be a public understanding that if we're going to deliver next generation service we're going to have to bring radio equipment closer to the consumer. But we can help as an industry by making that as discrete as possible. The goal is to make the boxes disappear if you can."
"The point is often made that it doesn't matter how much spectrum you have if you can't actually deploy stuff," says CCS' VP of Marketing, Helen Stalker "It all comes back to planning."
But it It could be worse, says Steve. "In the UK when it comes to deploying infrastructure it's a matter of sitting down with the council. In the US the first thing you have to do is sit down with your lawyers to work out what you can and can't do. And who you are going to have to sue to get your way."
Email Newsletters
Stay up to date with the latest industry developments: sign up to receive TelecomTV's top news and videos plus exclusive subscriber-only content direct to your inbox – including our daily news briefing and weekly wrap.